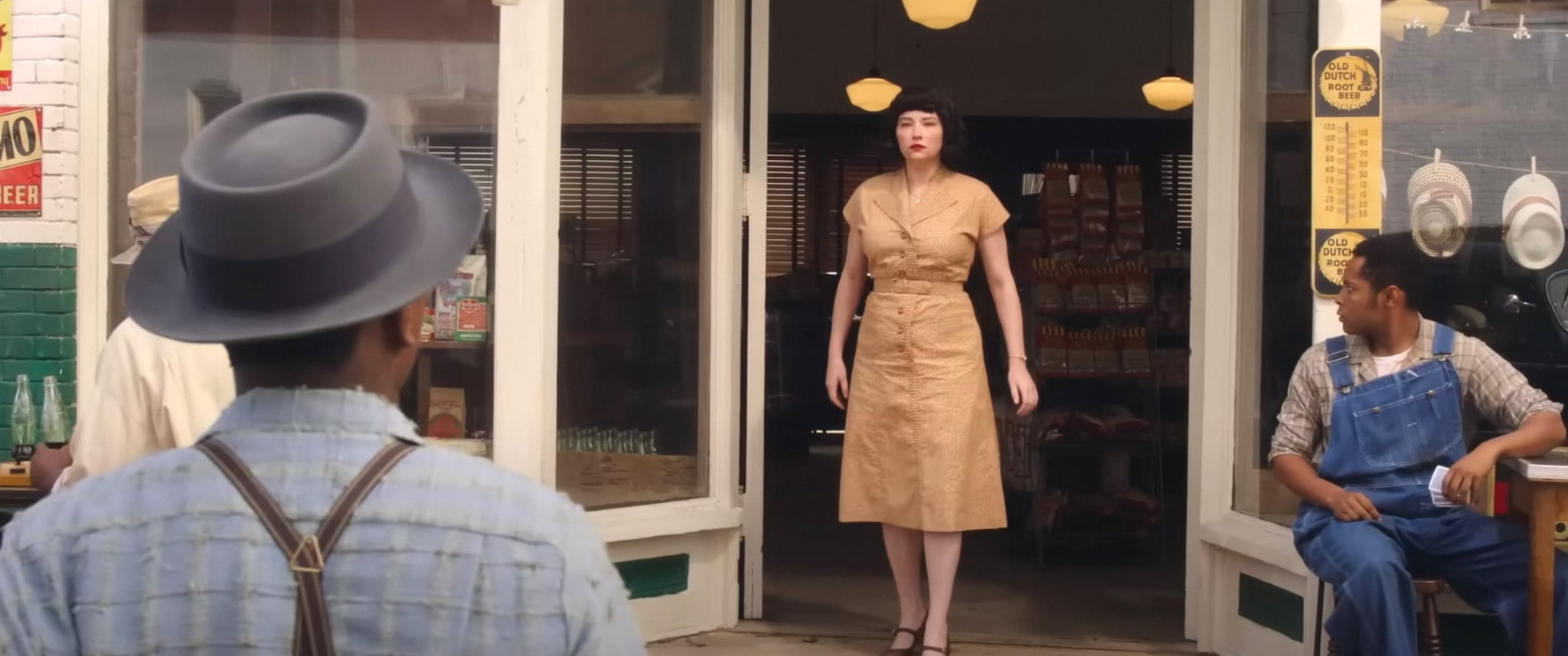 The feature film "Till" is based upon the heartbreaking true story of the lynching of Emmett Till (Jalyn Hall) during a trip to visit family in Mississippi. The film focuses on his mother, Mamie Till-Mobley (Danielle Deadwyler), and her quest to make the world pay attention to her son's death. The film culminates in the trial of the men charged with Till's death and the courtroom testimony of Carolyn Bryant (Haley Bennett), who made the original claim about his behavior. But in 2017, a new book made a shocking revelation: parts of her testimony were allegedly lies.
Vanity Fair reported on the revelations, which were part of a book by a Duke University senior research scholar named Timothy Tyson called "The Blood of Emmett Till." In the book, Tyson recounts speaking with Carolyn Bryant Donham (she divorced her husband, Roy Bryant, and remarried) about the Till case and her role in it.
In 1955, Donham's accounts of her interactions with Till changed a few times, as The New York Times reported. One version of the story is that he whistled at her when he was in the store owned by her husband. Later, she claimed Till insulted her, and still later, she claimed he touched her hand. But in the courtroom at the trial of Till's killers, she claimed that Till grabbed her, followed her, and used sexually crass language to harass her.
When speaking to Tyson in 2007, however, she reportedly confessed to fabricating the testimony about him grabbing her and uttering obscenities, saying, "That part's not true," and suggesting that she was coerced by her abusive husband at the time. Tyson also wrote that Donham expressed sadness over Till's death. "Nothing that boy did could ever justify what happened to him," she said, expressing sympathy for his mother, Till-Mobley, as well. Vanity Fair also quoted a moment in Tyson's interview with Donham when he observed: "She was glad things had changed [and she] thought the old system of white supremacy was wrong, though she had more or less taken it as normal at the time."
In 2018, The Clarion-Ledger of Jackson, MS, reported that Donham's daughter-in-law Marsha Bryant, who was present during the interviews, claimed that Donham didn't actually recant. The specific quote is not on Tyson's tape recordings of the interview, only in his contemporaneous notes, which he attributed to Donham starting to speak while he was still setting up his recordings. The US Department of Justice closed Till's case in December 2021, unable to prove conclusively that Donham had lied.
In June of this year, an unserved arrest warrant for Donham was found in the basement of a Mississippi courthouse, as reported by The New York Times. The warrant charged the two men and Donham with kidnapping. The outlet reported that the back of the warrant said she was not charged because she could not be located at the time. Weeks later, a Leflore County grand jury did not indict Donham on charges of kidnapping and manslaughter, as reported by the Associated Press. The AP also revealed in a July story that Donham wrote in her unpublished memoir that her husband and brother-in-law brought her Till after they abducted him and that she refused to identify him and did not want him murdered. She claimed that she tried to protect him.
Donham has stayed out of the public eye in the nearly 15 years since her interview with Tyson and has not publicly commented on the case. Now in her mid-80s, her current status and whereabouts are kept private by her family, though Bryant once revealed to Tyson that Donham was in poor health before the publication of his book, according to The Clarion-Ledger.
"Till" is in theaters nationwide Oct. 28.