Blinks, the wait is finally over. Born Pink, BLACKPINK's much-awaited sophomore album, has finally arrived, and the renowned South Korean group has once again beguiled their enormous global fan base with their distinctive charisma, magnetism, and alluring girl-crush charm.
After several months of teasers, tour announcements, metaverse-like music videos, and enthralling promotional campaigns and concept photoshoots, BLACKPINK's second album, Born Pink, officially arrived on all global streaming platforms on September 16, released via YG Entertainment and Interscope Records.
BLACKPINK strutted into the global pop culture landscape with its debut release and ascended to soaring heights thanks to its loyal fans, Blinks. Combined with the girls' unquestionable musical expertise and their massively dedicated fanbase, the four-piece group ascended to soaring heights and claimed K-pop royalty status without the slightest hint of watering down what they do. They have accomplished several significant milestones, including performing at Coachella; racking up billions of streams across DSPs; receiving honours and accolades; expanding partnerships with luxury brands and becoming global fashion icons.
Born Pink didn't fall short of its promise to meet all the fans' escalating expectations as it delivers a strong symphonic punch with a dash of rockstar-like swagger, echoing, energetic, powerhouse bangers, bad bitch essence, vivacious rock & roll anthems, never-coming-down magnitude, and four times the swirling glam vibes. It's their tough and tender sides mingling seamlessly and weaving the melodies, lyrics, and aesthetic visuals, without being gimmicky.
The four-piece quartet also rejects the idea of a "comeback" record, as they claim that "they never left," and we agree with them. Born Pink is brimming with the girls' charismatic glow, sheer fierceness, and magnetic aura, as its eight songs juxtapose hard-hitting hip-hop with stadium rock, softer bubblegum pop, balladry, hip-hop, disco, and some classical interludes.
The album features blockbuster singles like "Pink Venom" and "Shut Down." It opens with the splashiest summer single, "Pink Venom," celebrating their indisputable stardom, which impressed the masses with its grandiosity and persuasion and dropped on everyone's summer jam playlist. The single fuses traditional Korean instruments with EDM, hip-hop, and pop-rap, perpetuating the rhapsodic panache of a vintage '80s glam-metal ensemble.
Alongside the album, BLACKPINK 'Shut Down' all its haters with their mid-tempo, hip-hop-infused lead single, boasting about their stature and warning that trying to drag them down is a waste of time. They established that they have no time for anyone who's praying for their downfall, and they're on their way to bringing about world dominance. "Shut Down" embodies the essence of the album, along with a dynamic, neon-coloured, cinematic music video, which you can enjoy below!
Coming next is "Typa Girl," which leans heavily on electronics, bolstering the quartet's indisputable confidence and ferocity, exuding girl boss vibes. The album's strength, however, lies in the places where it switches to their compassion, warmth, and tenderness, pushing past through the cracks, delving into the deeper realms of their vulnerability and insecurities, concealed behind their immaculate exteriors.
The first jab of the "soft pink" vibes mixed with modest guitar riffs and synth disco, is the festive, rapturous love song "Yeah Yeah Yeah," which also credits Jisoo and Rosé as co-songwriters. Another fan favourite ends up being the alluring "Hard to Love," which emerges as the album's standout track and steals the spotlight with its buoyant edgy pop melodies that are reminiscent of the '90s. Juxtaposing the music, Rosé croons heartening lyrics with her impassioned vocals, "Never meant to cause you a problem/Here I am, yet once again/With the same old story," expressing their love desire while exposing their vulnerability.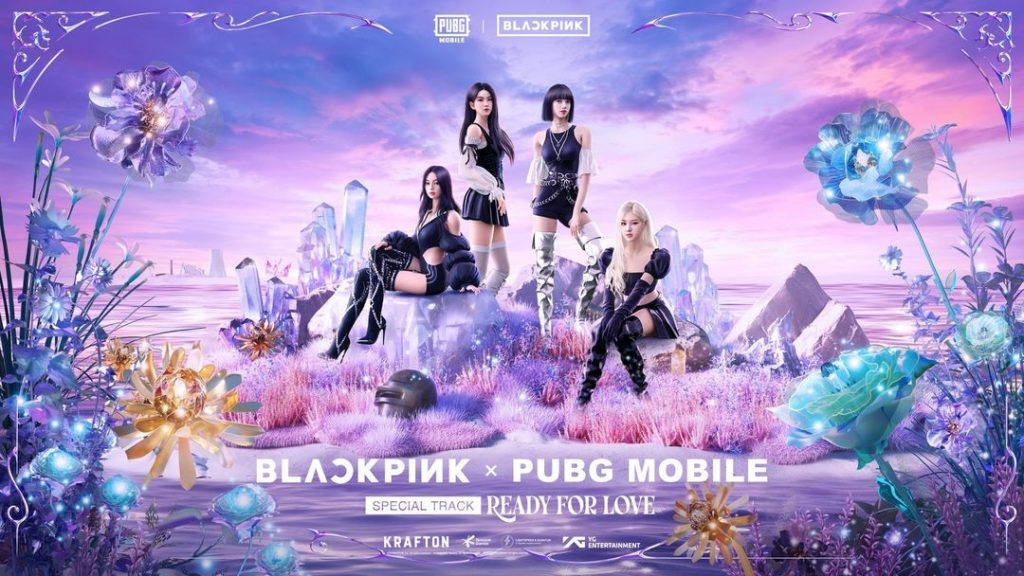 The sole down-tempo song on the album, "The Happiest Girl," is a profound ballad that vows to smile and keep going despite the sadness, heartbreak and inner turmoil. The band regains confidence in "Tally," which opens with the killer phrase, "I say fuck it when I feel it," an ode to live the way you want to live, and love whoever you want to love regardless of the haters and conservative societal norms. "Ready For Love" feels like a cherry on top, where the girls are finally ready to leave their doubts behind and celebrate the future. Jenni and Rosé croon on the song's pre-chorus, adorned with their velvety vocals before the song explodes into an EDM-tinged banger that will get you grooving in no time.
Overall, Born Pink adheres to the band's signature style of building infectiously danceable pop music. It unravels different personal notions; from the girls' embracing their stardom with a magnetic aura to revealing their vulnerabilities beneath the lustre to celebrating the freedom to embrace self-love and going out all anthemic and criticizing long-standing conservative double standards that hold back women.
Although musically, as the global audience is now exposed to a wide range of fresh, traversing sounds, from established to up-and-coming artists, the potential masses would adore it if BLACKPINK steps outside of its comfort zone, abandoning refurbished ideas and broadening their sonic horizons. We would be interested in hearing what BLACKPINK has in store next, given the plethora of potential still waiting to be explored with their ongoing evolution.
Listen to Born Pink below, and we would reckon you binge-listen to it immediately if you aren't already!
Share your thoughts with us on Twitter at @Celebmix!