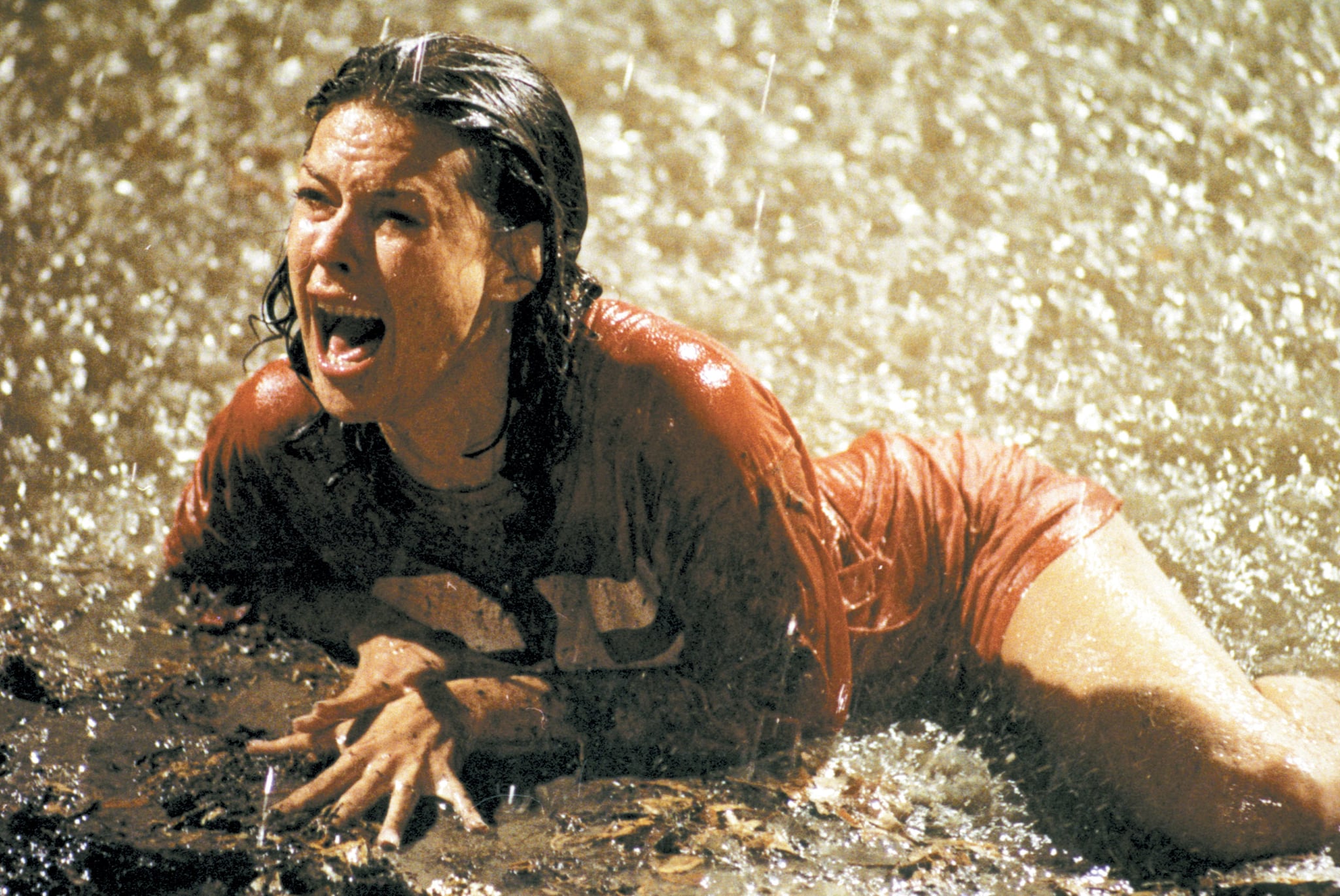 From "Halloween" to "A Nightmare on Elm Street," there's no shortage of iconic horror movies from the '70s and '80s that launched long-running franchises. Still, "Poltergeist" stands out among the rest because of its cult following — and many of those fans believe the Poltergeist franchise is actually cursed.
A reboot of the classic 1982 horror film "Poltergeist" came out in 2015, but let's be honest: nothing could compare to the original. While no horrific accidents occurred on the set of the most recent movie (that we know of, anyway), there are plenty of rumors of a curse on the original film trilogy's cast.
The movie revolves around a suburban family who moves into a new home and begins to notice strange things involving their 5-year-old daughter, Carol Ann. Turns out, menacing spirits are haunting the house, and while their interactions seem harmless at first, their true evil nature is soon revealed when Carol Ann goes missing, and her desperate parents turn to an exorcist for help.
Read on to find out about the mysterious events that have made people speculate that the Poltergeist movie franchise may be the most cursed series in Hollywood.
It All Began With Human Skeletons
One of the most famous scenes features JoBeth Williams's character, Diane, falling into the family's pool filled with skeletons. What you might not know is that those skeletons are actually real — at least the "Poltergeist" cast didn't. "In my innocence and naiveté, I assumed that these were not real skeletons," Williams said in a 2006 episode of TV Land's "TV Myths and Legends." "I assumed that they were prop skeletons made out of plastic or rubber . . . I found out, as did the crew, that they were using real skeletons because it's far too expensive to make fake skeletons out of rubber."
Months After the Release of the First Film, a Star Was Murdered
"Poltergeist" was released in June 1982, and in November of that year, 22-year-old Dominique Dunne, who played Dana (the family's older daughter), was murdered. Dunne was strangled in her own driveway by her abusive ex-boyfriend and was removed from life support five days later.
An Exorcism Was Performed on the Set of the Sequel
Concerned about the use of real skeletons on the set of the first film, Native American actor and "Poltergeist II: The Other Side" star Will Sampson performed an exorcism on the set of the second film in 1984. According to Williams, he went to the set late at night by himself to do it. The next day, the cast supposedly felt relieved.
2 Cast Members Died Within Years of the Sequel
Julian Beck, who starred as Kane in "Poltergeist II: The Other Side," died of stomach cancer at age 60. He was diagnosed before he accepted the role, and he died in September 1985, months before the film came out in theaters. In June 1987, Sampson, the actor who performed the exorcism, died of malnutrition and postoperative kidney failure at age 53. While their deaths may not seem so unusual, some fans still believe they're connected to the curse.
Poltergeist's Young Star Died at 12
Poltergeist's iconic young star Heather O'Rourke (aka Carol Anne, who said the famous "They're here" line) was incredibly young when she died of cardiac arrest and septic shock caused by a misdiagnosed intestinal issue. She died in February 1988 at 12, several months before the release of "Poltergeist III," the final chapter in the original series.
A Cast Member Barely Escaped Death
Richard Lawson was aboard USAir Flight 405 when it crashed into Flushing Bay in March 1992. A total of 27 people (out of the 51 on board) were killed. Lawson survived, but the event is yet another reason people claim the movie brought bad luck to its cast.
In 2009, a Second Cast Member Was Murdered
Lou Perryman played the small role of Pugsley in the original film. He was 67 years old when a recently released ex-convict killed him in his own home with an ax.
What do you think — is it a curse or simply a series of terrible events?