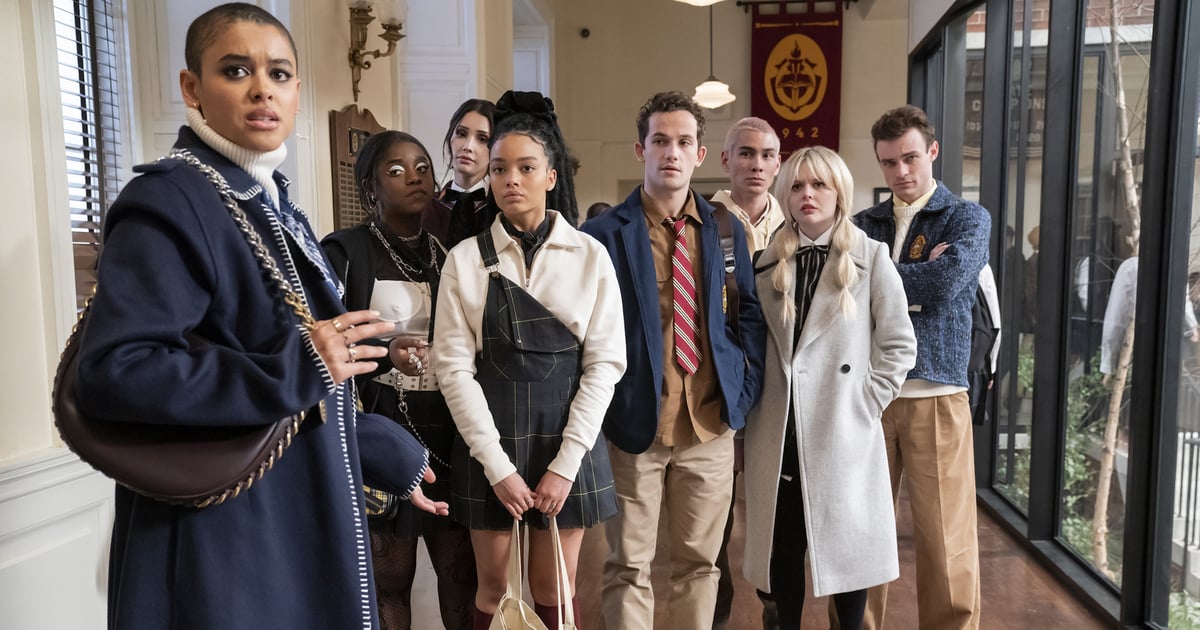 Listen up, Upper East siders: HBO Max's "Gossip Girl" is finally making its return for season two. On Oct. 27, the streamer revealed that the show's second season will kick off in December. And unlike season one, which debuted in two parts, viewers are in for a long, non-stop drama-filled season as the plot thickens for Gossip Girl's victims.
The original "Gossip Girl," best known for being one of the 2000s' edgiest teen dramas, made quite the impact in its day, but its modern-day reboot is upping the stakes in season two — with a little help from one of the original series's most infamous characters: the devious Georgina Sparks (played by Michelle Trachtenberg). A trailer for season two of the "Gossip Girl" reboot, released on June 24, teased a blurry clip of Sparks sitting in an empty theater and clapping for an unknown performer.
And I have a feeling that this city is about to burn. pic.twitter.com/NbGfPRN2Xh

— Gossip Girl (@gossipgirl) June 22, 2022
In the original series, Sparks was a manipulative old friend of Serena van der Woodsen who re-emerged on the Upper East Side to wreak havoc. In the first season of the 2021 reboot, viewers were introduced to Milo, Georgina Sparks's son who has inherited both his mother's wickedness and intelligence, and it seems like now the mother-son duo are set to cause even more trouble.
According to executive producer and showrunner Joshua Safran (who also wrote and produced the original "Gossip Girl"), Sparks is expected to lend her agent of chaos behavior to season two of the reboot. "What she brought to the original series was anarchy," he told Teen Vogue. "She's an anarchist. She'll just do anything and just for any reason she decides. So we brought that energy to the first show, and then we brought that energy back to this one. She's the same, and that's what I think is so fun, that Michelle is older, we're all older, Georgina is older yet has the exact same energy. She's out of time."
CW's "Gossip Girl," based on the book series by Cecily von Ziegesar, spanned six seasons and developed a fiercely passionate fan base over the years. The popularity of the show helped propel the production and release of the "Gossip Girl" reboot of the same name on HBO Max. The legacy and impact of the show speaks for itself and shows in the viewership numbers. The first season of the reboot shattered records on HBO Max, becoming the streamer's most-watched original series upon its release, per Deadline.
In September 2021, Variety announced that the series was renewed for a second season, and now we're all eagerly anticipating its return.
Read ahead for everything we know about the upcoming season so far, including the release date, returning cast members, and first-look photos.