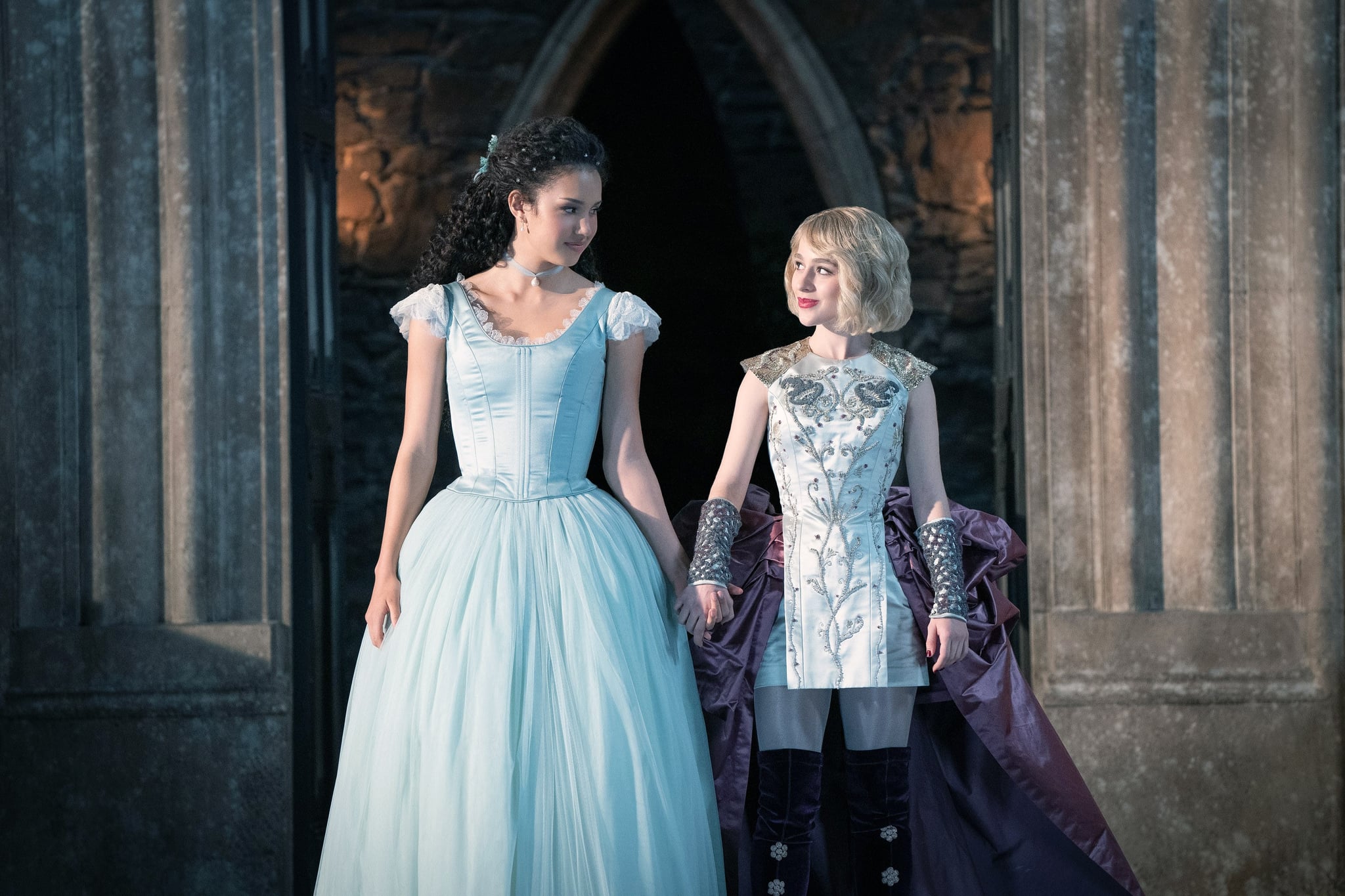 Netflix's latest fantastical movie, "The School For Good and Evil," left us wanting more. The film follows two outcasts, Agatha (Sofia Wylie) and Sophie (Sophia Anne Caruso), as they discover two mythical schools for heroes and villains. Sophie desperately wants to go to the School For Good, but when she inadvertently ends up enrolled in the School For Evil and Agatha ends up in the School For Good, it's up to Agatha to stop Sophia from being roped into an age-old plot to wipe out all Good once and for all.
Even if the cast — which boasts up-and-comers Wylie and Caruso alongside industry heavyweights like Kerry Washington, Charlize Theron, and Laurence Fishburne — didn't have unbelievably compelling chemistry (which they do), the open-ended conclusion to the film alone would have had us thirsting for a sequel.
So will there be a "School For Good and Evil" sequel? The movie is based on a book series by Soman Chainani made up of seven books, so there's certainly more story to be told. Here are the chances Netflix will green light another movie.
"The School For Good and Evil"'s Ending, Explained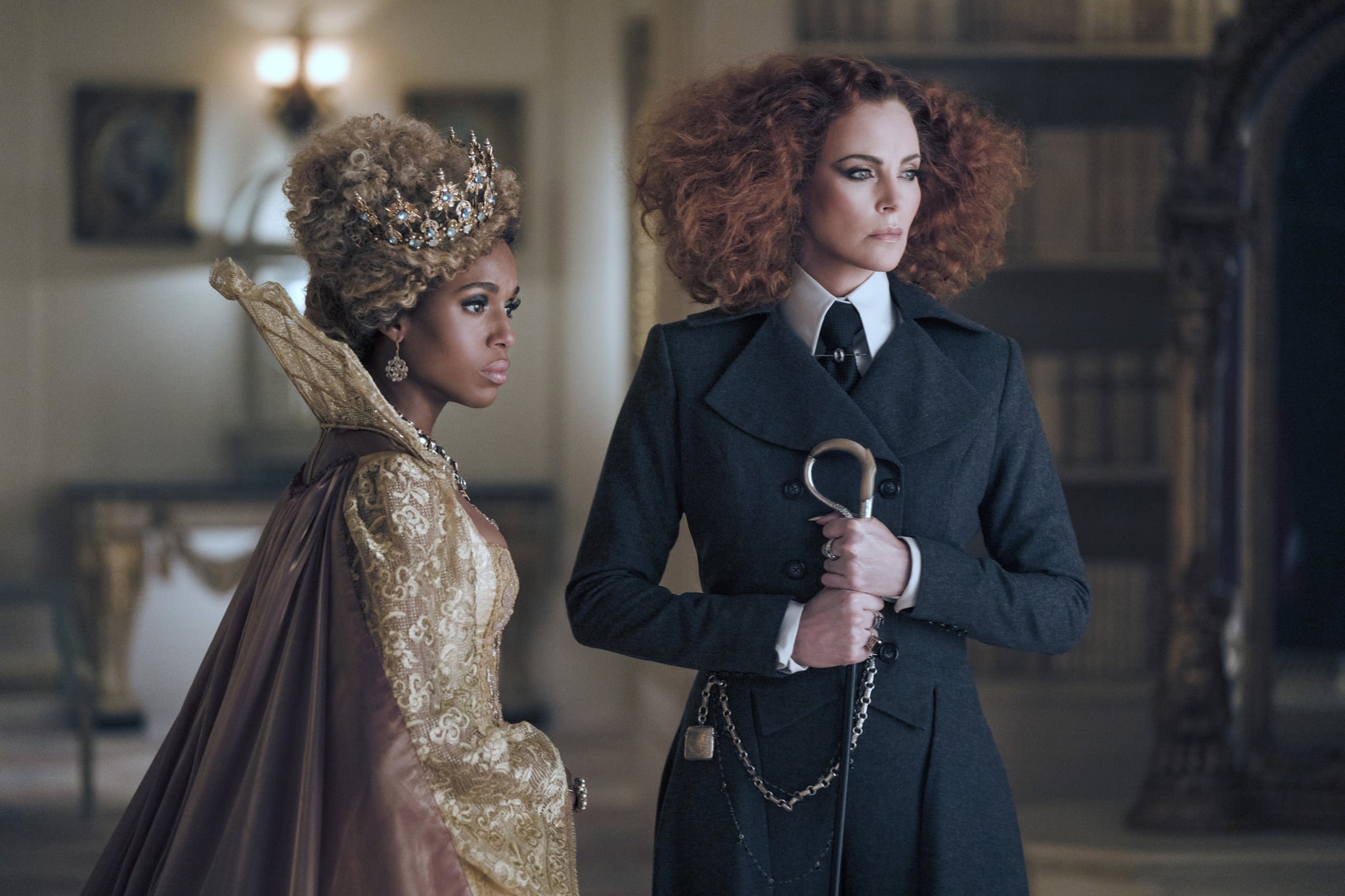 As "The School For Good and Evil" reaches its climax, Agatha and Sophia discover that Rhian, the wise and trustworthy schoolmaster of the School For Good (played by Fishburne), is actually Rafal, his twin brother and the headmaster of the School For Evil everyone believed Rhian had killed in a battle over the use of forbidden blood magic many, many years ago.
It turns out Rafal had actually killed Rhian and posed as his brother ever since, using magic. While posing as the School For Good's headmaster, he coaxed the students and faculty into a sense of false security so that when he succeeds in kissing his one true love (Sophie), all of the heroes will be weak and complacent so he'll be able to destroy Good once and for all.
While Rafal succeeds in pushing Sophie to embrace her dark side, she cannot bear the thought of killing all of the heroes at the School For Good, especially not her best friend, Agatha. Together, using magic, Sophie and Agatha (with a tiny assist from their crush, Tedros, played by Jamie Flatters) defeat Rafal, but not before he stabs Sophie in the chest. As she lie dying, Agatha kisses her softly in a final goodbye, unwittingly saving her: it was true love's kiss.
In the movie's final moments, the Schools For Good and Evil faculty decide to merge into one school, but Sophie and Agatha leave the schools behind and return to their hometown, where they learn to embrace their status as outcasts because they have each other.
While the movie's events are seemingly wrapped up and self-contained, there's a twist right before the credits role. An arrow flies through a magical portal in the woods and strikes a tree. Tedros's voice can be heard exclaiming, "I need you, Agatha!" as a dagger zooms through the portal, piercing the arrow in a foreboding final moment that suggests this is only the beginning for our heroes.
What Have the "School For Good and Evil" Cast Said About a Sequel?
Not only does "The School For Good and Evil"'s ending tease a sequel, but its stars are totally on board if Netflix gives one more film (or two, or three) the green light. When POPSUGAR asked Wylie and Caruso if they'd be down to sign on for a sequel, Wylie immediately answered, "Of course!" But the pair are just as in the dark as the audience. "I'm feeling excited about the possibility of it," Caruso said, laughing. "Not much else I can say because I don't know."
"Yeah, sadly, we don't know anything," Wylie added. "I know . . . I would love to do another one of these movies and many, many more. It was such a great experience, and I would do it over and over and over." Looks like fans will just have to wait to see if "The School For Good and Evil" gets the sequel treatment. The movie is streaming now on Netflix.