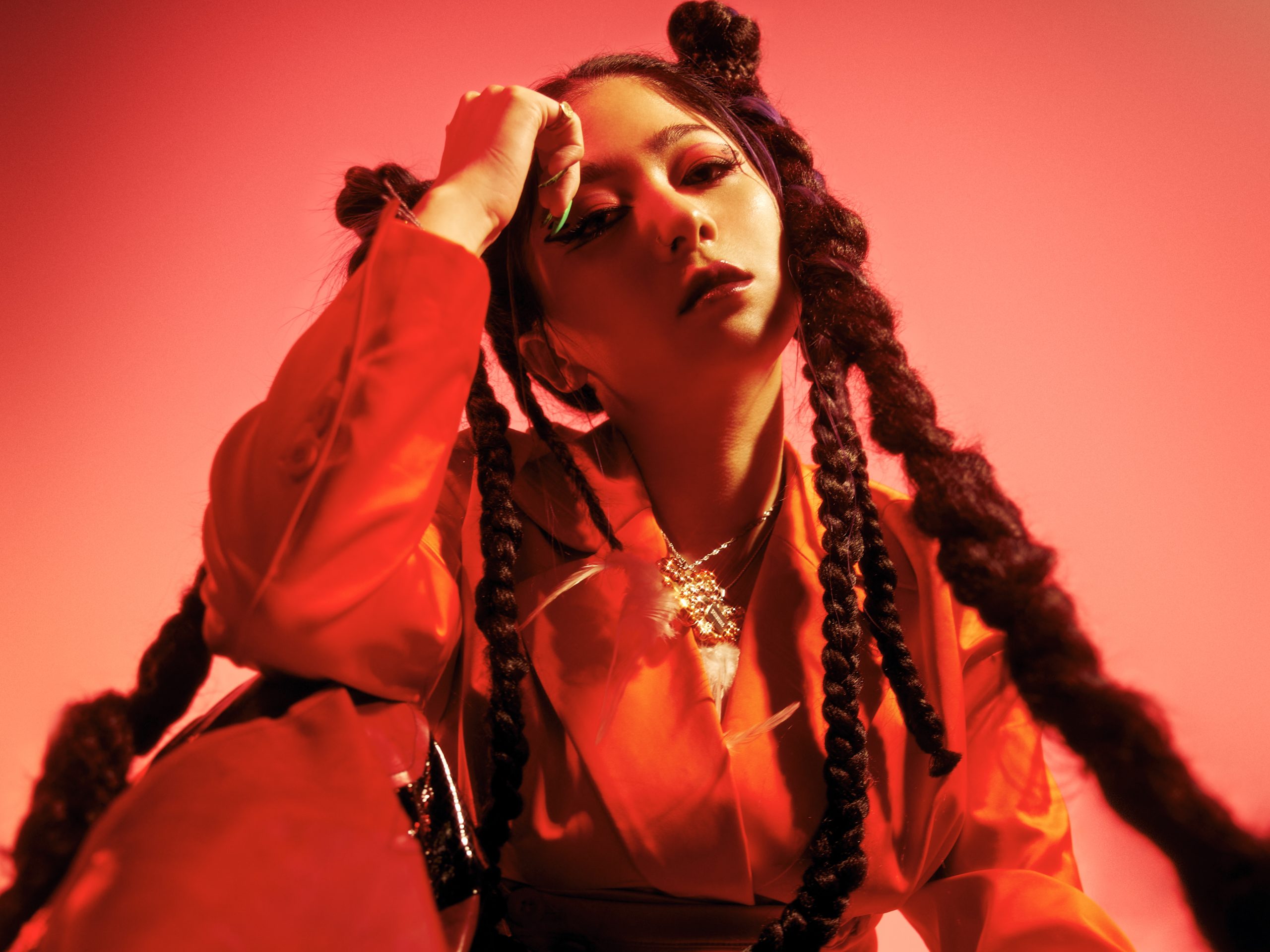 This week saw RayRay drop her debut body of work, titled "Unearthly World" which takes listeners on a journey through a variety of genres and themes. This Asian female DJ is already making a massive impact, even becoming the first Taiwanese to perform at Tomorrowland. This album drop follows up her collaboration with JVNA on the single "Butterfly".
RayRay, real name Chao Hsin-lei, is quickly becoming one of Taiwan's biggest artists. As a DJ and producer, she's quickly managed to land gigs at the likes of Glastonbury, Tomorrowland, ADE, Sonar, and Arcadia. She first gained notoriety when she competed in the Red Bull Thre3style 2013 competition, where she went on to be crowned the national champion and went off to Toronto, Canada to represent Taiwan at the competition. This led to a couple of sessions with the likes of Skrillex, Yellow Claw, and Atmozfears, and that cemented her spot in the EDM world as Yellow Claw quickly signed her to Barong Family, and she dropped two EPs – with a third released in 2021 – and has gone on to reach millions and millions of listeners. Her collaborations with Curbi, "Don't Stop" and "BB Got Me Like", are her most-streamed Spotify tracks at over 2.2 million and 1.9 million, respectively. Her career is clearly only just starting and she's already had massive success, so it won't be long until she hits a huge spotlight and becomes an international star.
Talking about the album, RayRay said: "'Unearthly' can have a very vague meaning, but I wanted to highlight the fact that it's a milestone release for me that sonically and aesthetically exists in the same dimension as my previous releases such as EPs – 'Purple Alien', 'Alien Invasion', and 'Alien Mutation', among others. With 'Unearthly World', I want to give the listeners and my fans a diversified body of work that stimulates their imagination with a wide range of music genres and invites them to my own unearthly world of RayRay as a seasoned music producer and a singer."
Stream "Unearthly World" by RayRay on Spotify here:
A total of 10 tracks make up RayRay's debut album "Unearthly World" weaving the theme of folk and fairy tales throughout the multiple genres that she touches upon, all taken from her love of the fantasy world she loved while growing up in Taiwan. The album kickstarts with "Wide Awake" which sets a haunting tone that seeps into various other tracks, with heavy drops and gorgeous vocals on top of melancholy bass and hardstyle beats, fully introducing the listener to who RayRay is. Similar tropes can be found in the likes of "Hide & Seek" and "Buttefly". The former is a collaboration with Nonsens which starts off more stripped back before dream house hits in, increasing into groovy rhythmic house music. As for the latter, which is a collaboration with JVNA, we get an emotionally-inspired lyrical dance track, that initially seems gentle until hardstyle chimes in for the unbeatable drop.
The fourth track on the album is the hold-no-bars back "404" which sees RayRay go in hard with rapid-fire basslines and serrating synths that not only beat to their own drums but are set to increase your own heartrate in line with the track, as well as your adrenaline. This is followed by "Full Speed" which has a chaotic orchestration vibe going for it while diving in deep with hip-hop thanks to the awesome rap vocals from Taiwanese-American singer-songwriter ØZI, and mid-way through techno beats fly in switching up the entire track, but it doesn't stop there as the track transforms a third time into crazy electro beats, truly proving that RayRay is a force to be reckoned with.
Listen to "Full Speed" on Spotify here:
"Just Like You", a collaboration with Patrick Brasca, follows next, stripping things back to a steady progression track that relies on the superstar pop vocals creating a more relaxed vibe, full of heart. The collaboration with Dirty Audio, titled "Losing My Mind", is the seventh track, and it's full of dancefloor beats perfect for any DJ set – something we've come to expect from Dirty Audio, but the collaboration with RayRay continues to show the latter's versatility and future icon status. "Don't Need It" is next, which is a rhythmic house track that is set to get anyone moving, with catchy lyrics that is paired with attitude vocals that encourage you to sing along, this is a progressive dance track that is just begging to be mixed and mashed-up with a variety of songs, it's just one of those songs that friends will ask you what it is so they can add it to their playlists.
The ninth track of this debut album, "Unearthly Worlds", is titled "Good Girls Gone Bad", which sees RayRay teaming up with Dysomia and OGAQUAFINA. The track starts off with subtle techno allowing the vocalist to completely take the spotlight filling the track with passion and feelings, before switching into high synths and addicting melodies as the rap kicks in, and then later the rave drop has rhythmic tendencies making this track truly unforgettable. Lastly, "Succubus" ends the album, determined to suck you back in for a repeat, and RayRay doesn't disappoint. Landing a compelling undertone above sexy lyrics and an undeniable sultry vocal delivery, add that to the trance beats mixed with techno melodies and effortless transitions, and "Succubus" is undeniably our new favourite sexed-up track.
Listen to "Succubus" on Spotify here:
"Unearthly World", by RayRay, is a truly incredible debut album that cements her as one of the most talented DJs around the world, her ability to create versatility within the EDM genre is on a whole other planet. She can transition, mix, and shape beats, synths, sounds, and waves to warp listeners right into the heart of each and every track; only a small handful of the world's DJs can do just that, and she sure is one of them. RayRay is certainly the one to watch for 2023.
This album is available to download and stream across all platforms, right now, via Barong Family.
Let us know what you make of "Unearthly World" by RayRay on Twitter @CelebMix.