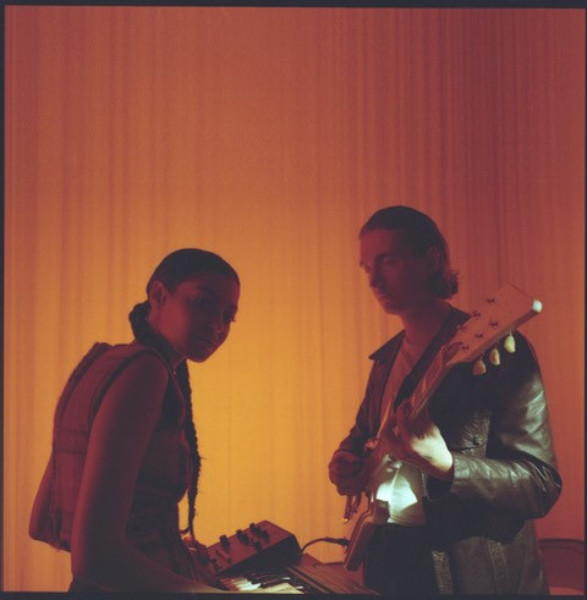 Pop duo Morabeza Tobacco drops their new single, "Teacher's In The Mood," a track lifted from their forthcoming album, Shadow Of The Cherry, set to release soon via Roxy Music / Playground Music.
For the duo, Vanilla and Gustave, the vision they had remained the same as ever – to chill out in the studio, explore things and find their way to what felt fun and natural. The outside world doesn't intrude on them when they make music – it's about doing what feels good for them, and not worrying about how it'll sound when it leaves the studio.
Vanilla explains, "I think we're more of a studio band than a live band for now. We don't have that in mind, how it's going to sound live. I think we focus on finding the magic in the studio and finding a way that our voices suit."
While Gustav says, "If we want to make a song a certain way, we make it that way. There's never a question of 'how will this perform live?' or 'how is this compared to the last album?' It's just about songs".
With Shadow Of The Cherry, they've made an album that covers all the moods and places a band might find themselves when they simply go where the feeling takes them. The upcoming album reflects the influences of Sade and Mazzy Star, along with a fretless bass and a DX7 synth.
"Teacher's In The Mood" opens on cashmere, dreamy tones riding a low-slung, buoyant rhythm. Gustav's slightly scratchy voice imbues the lyrics with delicious musing flavors, whereas Vanilla's vocals give the song velvety translucency.
A shimmering breakdown topped by Gustav's wistful voice shifts the harmonic flow and then mousses back up to gleaming layers of silky-smooth dream-pop textures.
Sumptuously wrought, "Teacher's In The Mood" undulates on soft, creamy colors topped by polished luxurious, vocals.
Follow Morabeza Tobacco Instagram | Facebook | Soundcloud | Spotify