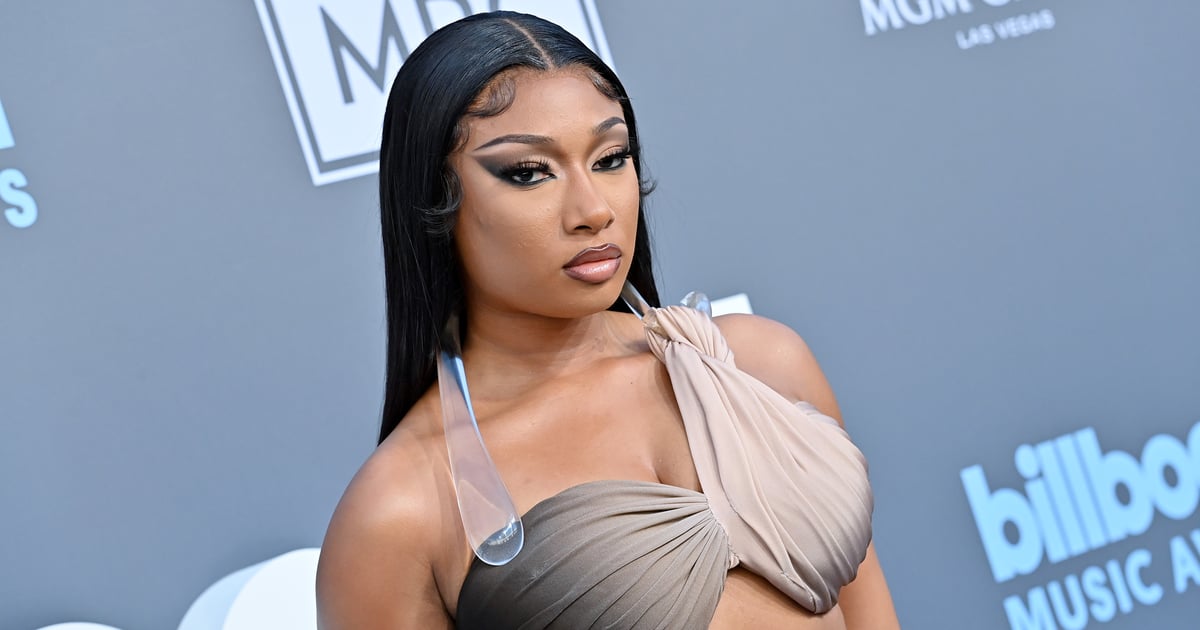 Megan Thee Stallion is kicking off her hosting stint at SNL in one of today's most ubiquitous trends. The rapper posted some behind-the-scenes images from rehearsals for her upcoming appearance on this week's "Saturday Night Live" on NBC as both host and musical guest. And the wardrobe choices are truly head-turning, as she embraces both the sheer and catsuit trends in one unforgettable outfit.
In four similar photos on an Instagram carrousel, Megan shared her look of the moment: a long-sleeved black catsuit that's completely see-through. With the first pic taken from behind, you can just make out a floral mesh pattern all over the thin material. The front features somewhat of a corseted leotard underlay, which, of course, is Megan's signature. In her ears are silver chandelier earrings, and the "Her" rapper wears her hair pulled back off her face. Megan captioned the photo, "Hotties y'all ready for #stallionnightlive".
The 27-year-old performer is well-known for her onstage bodysuits and catsuits, so this look is certainly par for the course. That said, we love that she's staying true to her own personal style while hosting one of the most iconic late-night shows of all time. Though this sheer catsuit is only one of what is sure to be many looks for her monologue, sketches, and performance, she's certainly starting things off with a bang.
Just a few weeks ago, Megan hit the stage at the iHeartRadio Music Festival in a pale purple metallic bodysuit with an overlaid corset, and she debuted a slew of sheer lingerie in September's "Ungrateful" video drop. Check out her latest eye-catching outfit above.