The moment that we were all desperately waiting for and held our 'Faith In The Future,' is finally happening!
For several months now, Louies have been enthusiastically waiting and keeping their faith in Louis Tomlinson to drop a new album in the future, and now, their wait is over. We are ecstatic to announce that after spawning a string of smashing hits one after another from his debut album, Walls, Louis Tomlinson is asking us to have "Faith In The Future," and we are gladly keeping it in him.
Putting his best foot forward, the 30-year-old pop singer-songwriter and pride of England triumphantly returns to music as he announces his eagerly awaited sophomore album, "Faith In The Future," slated for release on November 11 via BMG.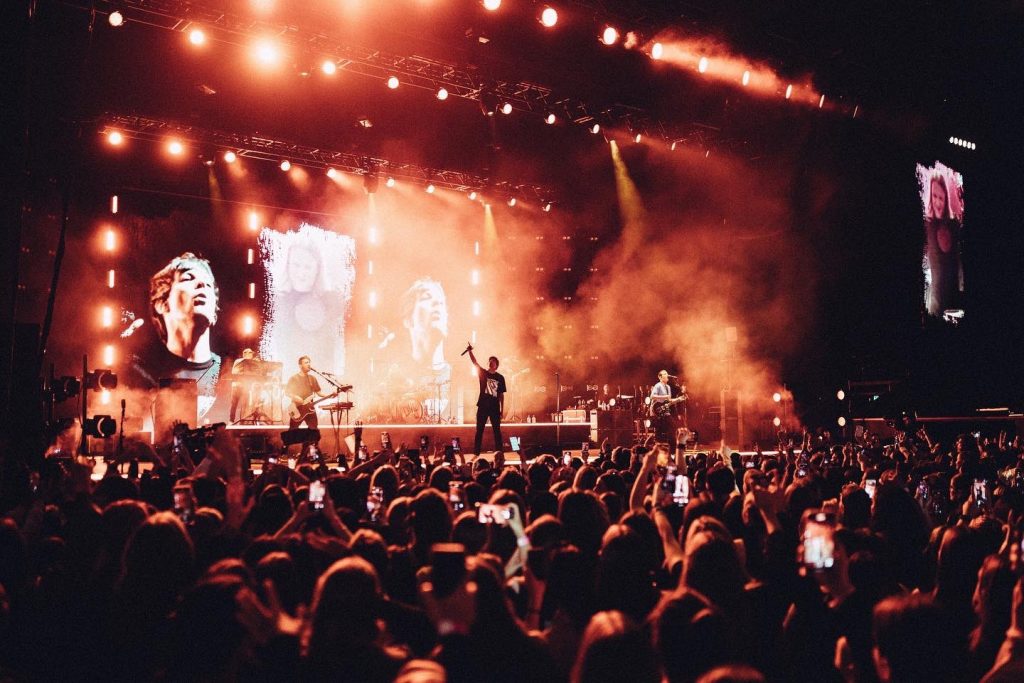 Yes, you read it right. In precisely two months and eleven days from today, we, "Common People," will embark on a quest for one of "The Greatest' singer-songwriters of our generation to "Face The Music" and feel "Lucky Again." "That's The Way Love Goes," right?
Along with the announcement of his second studio album, Louis unveiled both its cover art and its 14-song-long tracklist. He later announced his lead single, "Bigger Than Me," which will be released today at 2 pm BST. He wrote in his tweet, "This one is for all of you!" and dedicated this single to all of his fans.
"I'm so excited to finally tell you that my new album Faith In The Future is out November 11," he wrote in his announcement, shared on his social media accounts. "After living with this album for a while, I can't wait for you all to hear it." The "Kill My Mind" singer closed out his post with a message of gratitude to his fans. "Thank you for allowing me to make the music I want to make," he wrote.
See Louis Tomlinson's announcement for his new album "Faith In The Future" below:
"Faith In The Future" will mark Louis Tomlinson's second album released as a solo artist, and follows his 2020 debut album "Walls." That record peaked at No. 9 on the Billboard 200 and No. 4 on the Official U.K. Albums Chart. During the Walls era, from releasing the album to getting award nominations and massive wins to making a Guinness world record, holding a successful sold-out global tour, organizing a free concert for his loyal and dedicated fans, and Away From Home Festival, and everything in between these moments, the accomplishments of Louis Tomlinson are endless, left everyone speechless, and soared his career to new heights.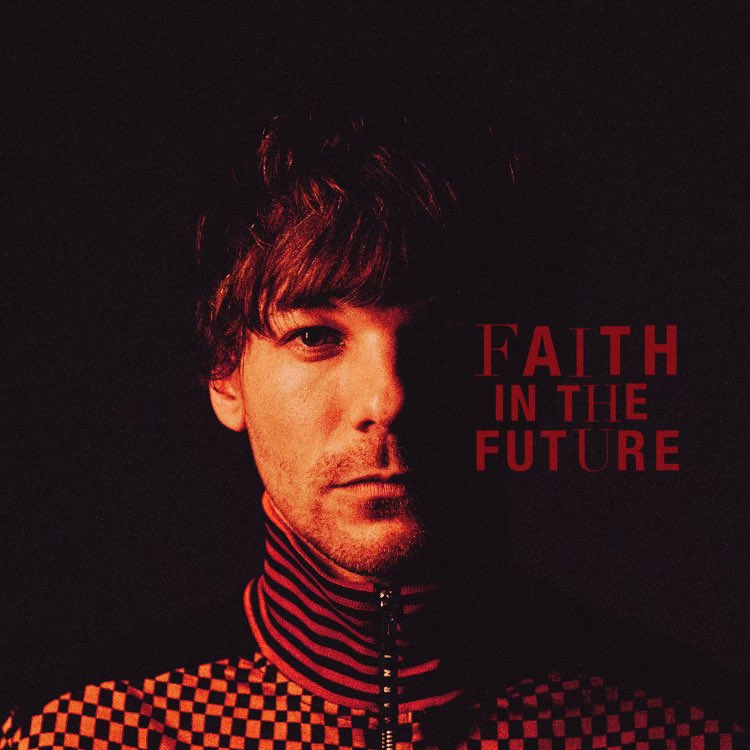 Tomlinson's cover artwork for the album features a striking portrait photo of the singer staring down the camera in a checkered zip-up shirt, his face and hair tinted crimson, looking sizzling hot, with "Faith In The Future" displayed in red lettering on the right. It feels like he's looking right into our souls, right?
This profoundly red-hued aesthetic has been consistent throughout his tour concerts, hinting at his fans all the way. It magnificently encapsulates the essence and intensity of his soulful, yet vibrant, music. Is this a metaphorical reflection of something? You'll need to wait to figure that out.
FAITH IN THE FUTURE: TRACKLIST
Take a look at what Louis Tomlinson brings to the table!
Louis comes with 14 new songs on his record, and we are eager to hear how his story picks up from "Walls" and unfolds throughout. So get ready to devour the delicious, savouring music … ah, we mean the most fun album ever yet to be released. Check the tracklist below:
'The Greatest'
'Written All Over Your Face'
'Bigger Than Me'
'Lucky Again'
Face The Music'
Chicago'
'Common People'
'Out Of My System'
'Angels Fly'
'Saturdays'
'Silver Tongues'
'She Is Beauty We Are World Class'
'All This Time'
'That's The Way Love Goes'
---
We can't express enough how excited we are to embark on this quest with Louis, and we are looking forward to its release. Is November 11 coming early? Are you screaming as loud as we are at CelebMix HQ? How excited are you about Louis Tomlinson's impending album? Share all your thoughts with us on Twitter at @CelebMix!
Order the official Louis Tomlinson merchandise, including album bundles, exclusive deluxe zine, and T-shirts here!
Pre-save and pre-order Faith In The Future here!
Connect with Louis Tomlinson: Twitter | Facebook | Instagram | Spotify | YouTube | TikTok