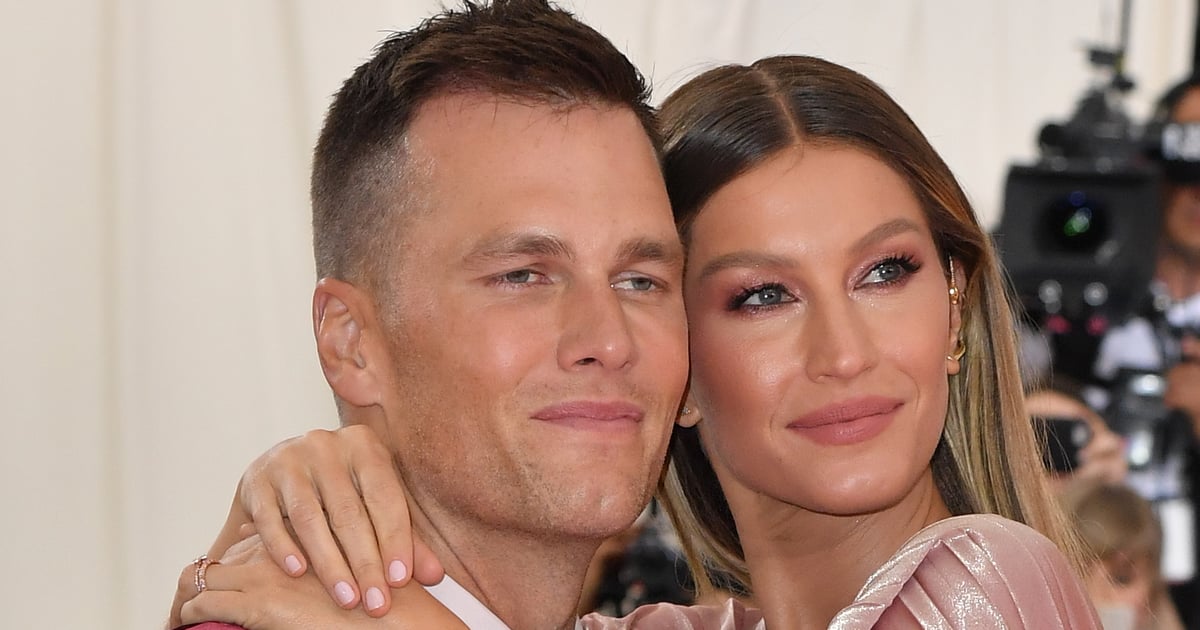 Gisele Bündchen and Tom Brady are divorcing after 13 years of marriage. On Oct. 28, the pair confirmed their split in separate statements shared on their Instagram Stories. Brady wrote, "We arrived at this decision amicably and with gratitude for the time we spent together. We are blessed with beautiful and wonderful children who will continue to be the center of our world in every way. We will continue to work together as parents to always ensure they receive the love and attention they deserve."
Bündchen and Brady tied the knot in 2009 and, throughout their relationship, they welcomed two kids together, Benjamin and Vivian, who joined Brady's first child, Jack, from a previous relationship. Despite their split, both Bündchen and Brady are prioritizing their children. In the supermodel's statement, she wrote, "With much gratitude for our time together, Tom and I have amicably finalized our divorce. My priority has always been and will continue to be our children whom I love with all my heart. We will continue co-parenting to give them the love, care, and attention they greatly deserve."
Back in September, Bündchen told Elle that she took a step back from her career to focus on the kids. "I moved to Boston, and I focused on creating a cocoon and a loving environment for my children to grow up in and to be there supporting [Brady] and his dreams," she said. "Seeing my children succeed and become the beautiful little humans that they are, seeing him succeed, and being fulfilled in his career — it makes me happy. At this point in my life, I feel like I've done a good job on that."
Meanwhile, Brady got candid about fatherhood during an episode of his ESPN docuseries "Man in the Arena" back in April, in which he grew emotional about trying to follow in his dad's shoes as a parent. "I'm a dad to some amazing children. When I think about being a dad, I think of him because of what my dad meant to me," he said tearfully, per People. "I know I'm not as good a dad to my kids that my dad's been to me. I use them as my example of how to keep a family together and to care, to support, and how to love."
Brady also talked about his unique challenges as a wealthy parent on Spotify's "Drive With Jim Farley" podcast in July, which he received backlash for on social media. But in the same interview, he defended his comments and noted that, because of his wealth, he wants his kids to understand they experience a different childhood from most other kids.
After announcing his retirement earlier this year, and subsequently returning to the NFL, the Tampa Bay Buccaneers player is playing in his 23rd football season this fall. However, reports about marital difficulties for Bündchen and Brady had been circulating since August, when Brady took an 11-day absence from the Buccaneers "to deal with some personal things," according to head coach Todd Bowles.
Scroll ahead to meet all three of Brady and Bündchen's kids.