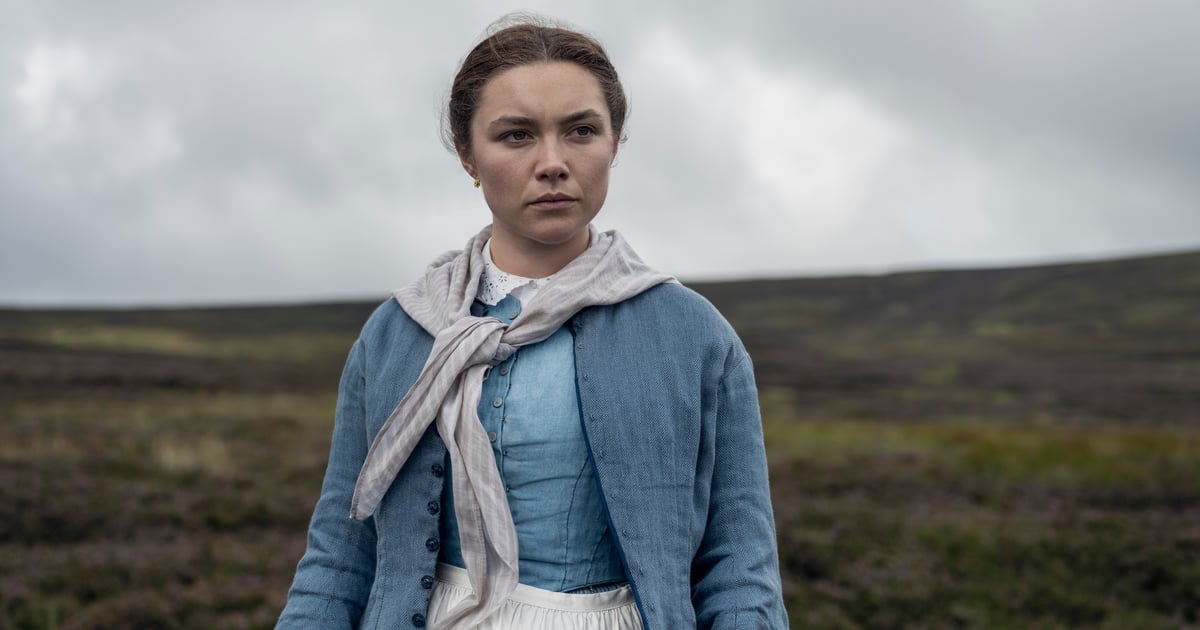 Florence Pugh is a nurse on a mission in the new Netflix movie "The Wonder." The actor plays an English nurse called to the Irish countryside to examine a very unique case. Netflix released the eerie trailer for the movie on Oct. 4.
Here's how Netflix describes "The Wonder": "1862, 13 years after the Great Famine. An English Nightingale Nurse Lib Wright (Florence Pugh) is called to the Irish Midlands by a devout community to conduct a 15-day examination over one of their own. Anna O'Donnell (Kíla Lord Cassidy) is an 11-year-old girl who claims not to have eaten for four months, surviving miraculously on 'manna from heaven.' As Anna's health rapidly deteriorates, Lib is determined to unearth the truth, challenging the faith of a community that would prefer to stay believing."
The movie is directed by Sebastián Lelio, who's also credited on the screenplay alongside Emma Donoghue and Alice Birch. Donoghue wrote the novel "The Wonder," which the film is based on, as well. Donoghue previously adapted her novel "Room" for the 2015 film of the same name. She was Oscar nominated for that screenplay, and Brie Larson won the Oscar that year for her leading performance in the film. Could "The Wonder" also launch Pugh into this year's Oscars best actress race? We'll have to wait and see.
Read on for everything we know about "The Wonder" and to watch the trailer.