As they gear up for the release of their brand new album 'Blink Twice' next week, Arkells unveil their latest single 'Teenage Tears' – an emotive and melancholy collaboration with Canadian indie pop duo Tegan and Sara that finds the band reflecting upon the pain and trauma we can sometimes carry from childhood.
---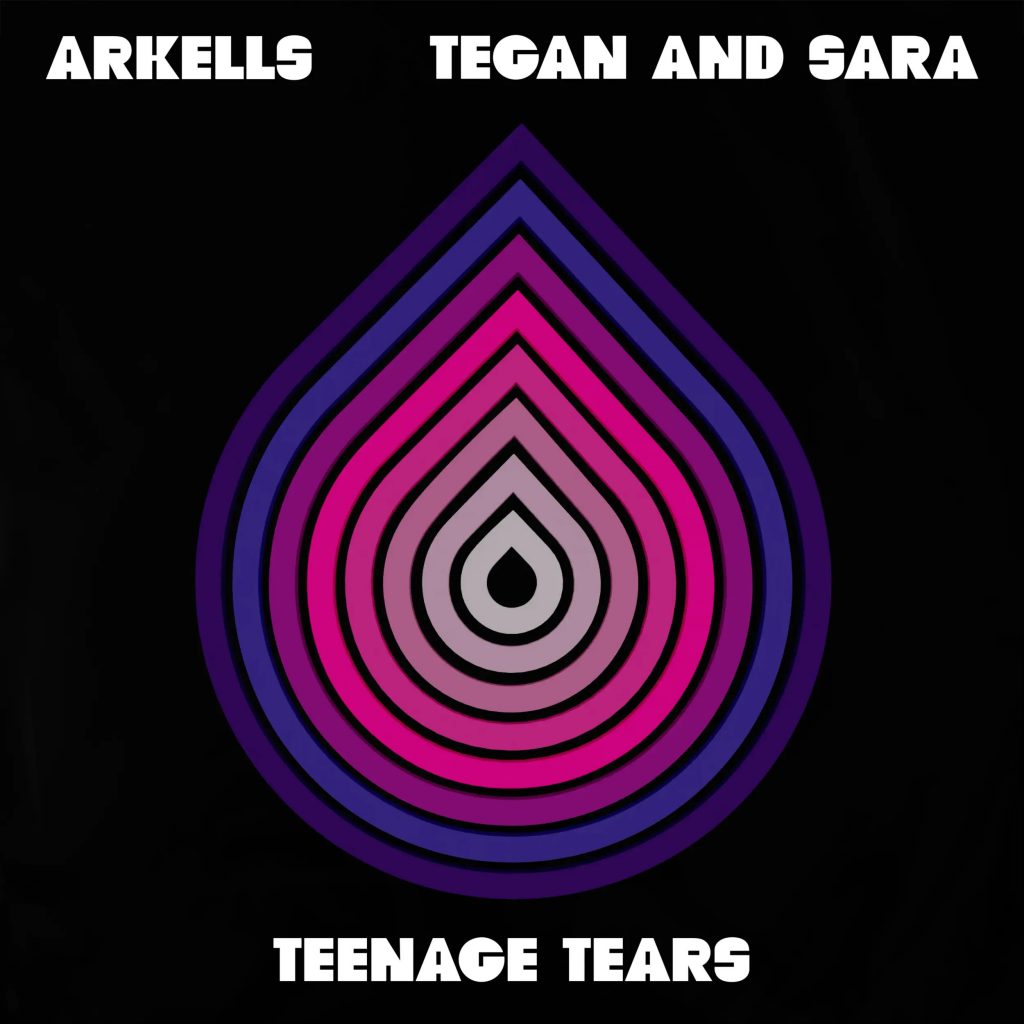 ---
Of the single, the bands frontman Max Kerman says: "There's a particular kind of intense emotional pain that reminds me of high school; it's not worn down, chronic kind of pain. It's a sharp and confusing sad. This song is about how occasionally you can still feel that kind of sadness as an adult. We were trying to do something that might feel somewhere between Olivia Rodrigo and The National or Bon Iver."
Whilst Tegan Quin adds: "Collaborating is something we love to do, but these days our schedules are chaotic and so when Max reached out about collaborating on a song called 'Teenage Tears' with Arkells, I prepared him for a no. The song felt melancholy and sweet and nostalgic in all the ways we love and Sara and I were won over after we heard it. We've been neck-deep in projects related to our own adolescence the last few years and so the song really hit."
Watch the official music video for 'Teenage Years', shot in Vancouver's famed and curious Kingsgate Mall, below:
---
Serving as the 5th track to be released from their 7th studio album, 'Teenage Years' follows in the footsteps of previous singles 'Past Life' (featuring Cold War Kids), 'Dance With You' (featuring Cœur de pirate, Aly & AJ), 'Human Being' (featuring Lights) and 'Reckoning' to usher in a new era for the Canadian rock band, who are set to tour the U.K. and Germany with longtime collaborator Lights throughout the course of September.
Serving as the companion album to the groups current release 'Blink Once', 'Blink Twice' showcases a new collection of songs where Arkells "continue to push their sound and creativity to a new level". Having continously made music throughout the course of the last two years, the quintet say always knew they would come out of the pandemic with two distinct records.
"'Blink Twice' is about going to new places and seeing the world with fresh eyes. You can either move through life and grow stubborn, or you can grow curious." Max says of the record. "We've never had an album with so many guest artists along for the ride. Everyone from Cold War Kids, to Aly & AJ, Tegan and Sara, Lights, Cœur De Pirate, Joel Plaskett and Wesley Schultz of The Lumineers. At our core we'll always be a living, breathing soul band, but 'Blink Twice' lets us be that and more."
'Teenage Years' is available to download / stream now. Arkells new album 'Blink Twice' is scheduled to be released Friday, September 23rd 2022 via Virgin Records and is available to pre-save here.
---
Let us know your thoughts on Arkells over on Twitter @CelebMix now!