My TikTok algorithm has learned that I love Target, which is both a blessing and a curse. It's great in that I'm always in the know about buzzy products and brilliant dupes before they sell out, but it isn't the kindest on my bank account when I'm adding several pieces to my shopping cart per week. Recently, content creators have convinced me to purchase Ashley Tisdale's Being Frenshe body sprays and Tree Hut's famous body scrub. The latest products to catch my eye wasn't a beauty product but rather the Stars Above Women's Henley Top Sweater ($21, originally $30) and the matching Sweater Jogger Pants ($21, originally $30). I scooped them up in my usual size medium in the cozy, off-white oatmeal color. Without wasting too much time (this set's selling out fast!), let's get into the review.
What I Like About This Stars Above Set
I'm not exaggerating when I say I've been wearing this set constantly. It arrived just before Thanksgiving, and I've worn it nonstop around the house with my Sanuk Cozy Vibe Slippers, which just so happen to match perfectly. It's equal parts comfortable and stylish. Both the top and bottom are lightweight, which I personally love since I hate being too hot, and they feature a textured knit fabric reminiscent of a cotton knitted blanket. As someone who works from home and doesn't frequently put on "real" clothes, this is my new daily uniform.
What's Worth Noting About This Stars Above Set
Most notably, it's worth noting the fact that it's selling out fast. Since this set resembles a certain one from a higher-priced retailer, I think everyone's looking to cop the style for less. But another thing to keep in mind is that the bottoms are a little sheer. I'm not sure if that's the case for the red or gray styles, but I was able to see my underwear through the oatmeal color.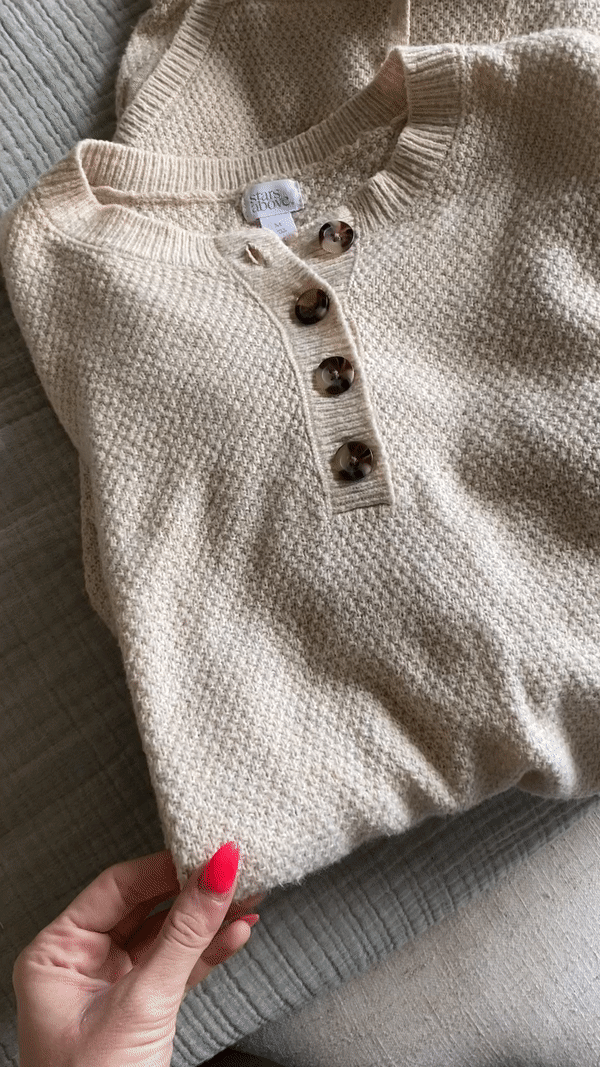 Who Is This Stars Above Set Best For?
This set is best for those who love feeling put-together, even when they're going to spend the day lounging at home. I won't be wearing this set outside my apartment since it's a little sheer, but I can't recommend it enough for homebodies like me.
Additional Details
Both the top and bottom come in sizes XS-XXL.
Both the top and bottom are made with 59 percent cotton, 27 percent polyester, seven percent acrylic, and seven percent nylon.
The set is safe to throw in the washer; just be sure you select tumble-dry when you move it to the dryer.
Rating:
Image Source: POPSUGAR Photography / Marisa Petrarca