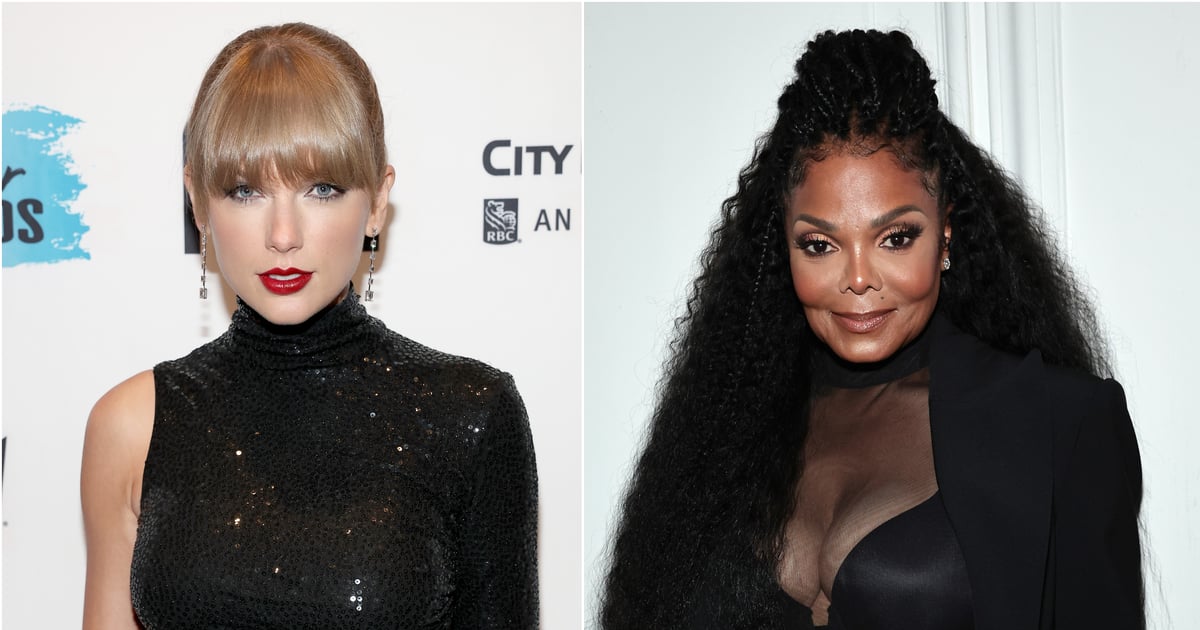 Taylor Swift's latest album, "Midnights," is full of Easter eggs and obscure references to everything from "30 Rock" to "Mad Men," but one of the album's best moments comes when the "Anti-hero" singer name drops Janet Jackson. Thankfully, the living legend seems to agree. On Friday, Oct. 21, Jackson shared a TikTok of herself listening to "Snow on the Beach," the "Midnights" song that includes a shout-out to her.
In the song, which also features Lana Del Rey, Swift sings, "But your eyes are flying saucers from another planet / Now I'm all for you like Janet / Can this be a real thing? Can it?" "All For You" is a 2001 pop song by Jackson that's all about being swept up in a relationship. In "Snow on the Beach," the love story is more complicated but every bit as all-consuming as it is in "All For You."
Because of this, the two very different songs complement each other. For her part, Jackson is clearly a fan. In her TikTok, the award-winning singer can be seen sitting back as she listens to the song with a smile on her face. She bobs her head along with the tune before saying, simply, "That's nice." She went on to caption the video with "i LUV it."
For her part, Swift was overjoyed to see the song received Jackson's seal of approval. "I feel like I'm dreaming," she replied to Jackson's tweet. "I have so much love and gratitude for you and all you've done to inspire female artists everywhere 🥹🙏💗."
Receiving praise from Jackson is just one of several reasons Swift has to celebrate after the release of "Midnights." In addition to the "All For You" singer showing her some love, "Midnights" also broke Spotify's record for the most-streamed album in a single day on Friday (well before the album had been released for a full 24 hours). The Grammy winner thanked her fans on Twitter for making her new album a resounding success.
"How did I get this lucky, having you guys out here doing something this mind blowing?! Like what even just happened??!?!" she tweeted.
Image Source: Jamie McCarthy / Terry Wyatt / Getty