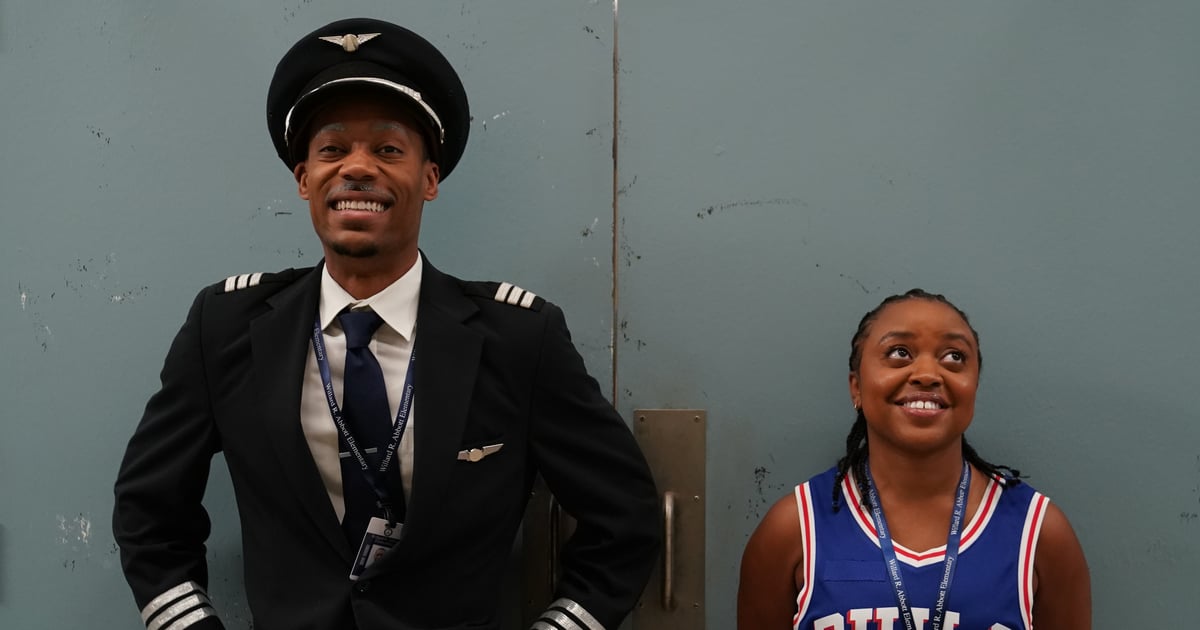 The cast of "Abbott Elementary" has something special planned for Halloween this year for the sitcom's spooky-themed episode, "Candy Zombies." In first-look photos, the Abbott teachers and faculty — Quinta Brunson (Janine), Tyler James Williams (Gregory), Sheryl Lee Ralph (Barbara), Janelle James (Ava), Lisa Ann Walter Melissa), Chris Perfetti (Jacob), and William Stanford Davis (Mr. Johnson) — are dressed in their hilarious costume choices as they band together to uncover more mischief happening at the school — which really just means they're looking for the culprit who stole a bag of candy meant for the students, per the episode's logline.
"I think it's one of the best things we've ever done."
In an interview with TVLine, "Abbott Elementary" coshowrunners Justin Halpern and Patrick Schumacker teased some fun details about the episode. "I'm so excited for people to see [it]," the former said. "I think it's one of the best things we've ever done. When I think about it, I'm like, 'Oh, man, people are going to lose their mind about this.'" Schumacker added, "I did not envy our director, Shahrzad Davani, on that episode. It was such a puzzle putting it together with, obviously, everybody in crazy costumes. And there's more action than one might expect."
"Abbott Elementary" fans can't wait to see what's in store for the show's Halloween episode either. Leading up to it, a Twitter user predicted the cast's whimsical costume choices via a thread and wrote in a tweet, "What I think each teacher from Abbott Elementary will wear on the Halloween episode — a speculative thread."
Meanwhile, photos from "Abbott Elementary"'s Halloween episode that circulated online on Oct. 4 sent the internet into a frenzy, with one user tweeting, "THE HALLOWEEN EPISODE IS UPON US #abbottelementary." That same day, Philadelphia 76ers player James Harden posted one of the photos where Brunson is dressed like him via Twitter with a crying laughing emoji.
Keep scrolling ahead to find out what the rest of the "Abbott Elementary" cast wore for Halloween and tune in for the special episode on Oct. 26.