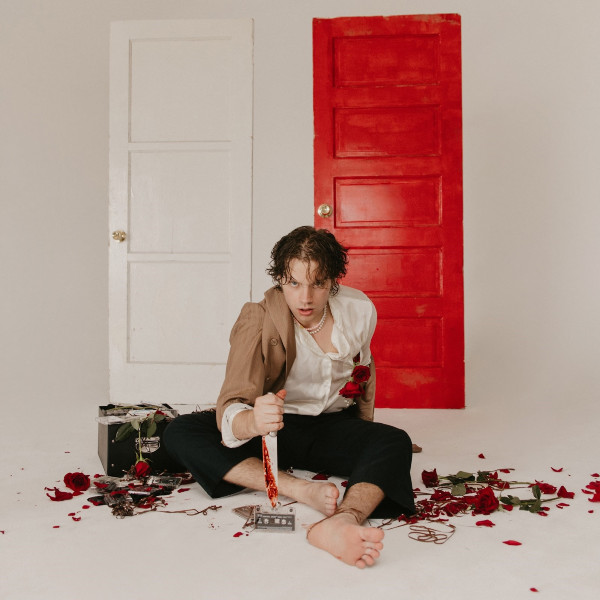 Los Angeles-based singer-songwriter and actor Sam Harding releases his debut EP, Tapes That'll Never Reach You, a personal narrative of his encounter with heartbreak.
On Tapes That'll Never Reach You, Harding illustrates his emotional turmoil after breaking up with his first love, his high school sweetheart. Each track reveals an aspect of the story, at once intimate and poignant.
Talking about writing his first ever song, "Letter to Myself," Sam Harding shares, "I was never good at sharing emotions or being super emotional when I was younger being from Missouri it's a very 'real men don't cry' mentality. However, I was stuck, alone with so many built-up emotions. So I started writing."
Originally from Kansas City, Harding's love for entertaining in all its shapes and forms began when he was quite young, beginning with musical theatre. In his teens, he decided to go in for film and acting. Diagnosed with PANDAS, a rare autoimmune disorder that causes inflammation of the brain, resulting in Tourette-like symptoms, Harding discovered that when he was on stage or in front of a camera, his symptoms diminished.
Encompassing six tracks, the EP begins with "Fly Away," opening on glittering tones flowing into a low-slung, measured rhythm topped by Harding's velvety, haunting voice, imbuing the lyrics with tender textures. Slow and lusciously dreamy, the harmonics generate an alluring misty soundscape.
Highlights include "Thought of Me," which features a delicious, syncopated rhythm while lush layers of R&B and pop travel overhead. Soft and dripping with gentle, sensitive timbres, Harding's vocals give the lyrics profound passion.
"Letter to Myself" rolls out on indulgent droning tones, followed by segueing to a lingering R&B melody as Harding's wistful voice infuses the lyrics ,with the echoes of heartache. A personal favorite because of its undulating motion, "Sold Soul," featuring Hope Harding, unveils opulent washes of silky vocals.
Oozing with smooth, deluxe filaments of R&B, hints of pop, and velvety vocals, Tapes That'll Never Reach You hits the sweet spot.
Follow Sam Harding Instagram | Facebook | Spotify