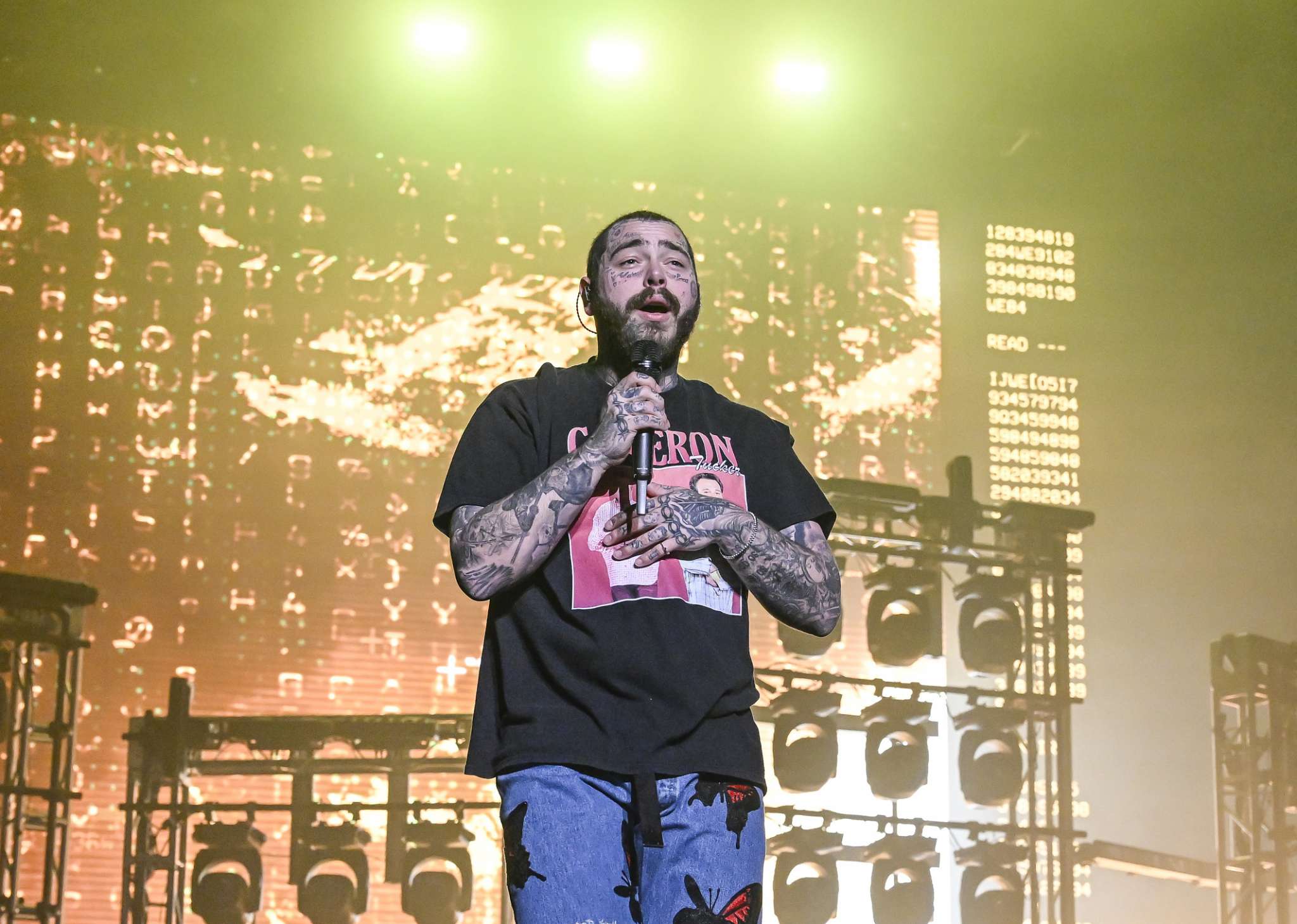 Last week, rapper Post Malone was involved in an accident during his show at the Enterprise Center in St. Louis. While performing his song Circles, the rapper fell into a hole in the middle of the stage which was just used to lower his guitar a few moments ago. Malone had thought that the hole had been covered but apparently it had not just yet.
Malone's fall appeared to hit his ribs and he lay on stage in pain while authorities rushed to look after him. Malone was taken away for a few moments before he returned clutching his ribs and finished his show with some difficulty.
Malone went home and updated his fans via Twitter that he was recovering and feeling better but now a week later that does not seem like that case as Malone has taken to Twitter once again to update his fans in Boston that he will have to cancel his next scheduled show for now, as his injury seems to be getting worse and he has trouble breathing.
Malone also updated his fans saying that he is in the hospital right now getting his condition looked at by professionals.
His tweet explained everything in the following words:
"Boston, I love ya'll so f*cking much. On tour I usually wake up at 4 o'clock PM, and today I woke to a cracking sounds [sic] on the right side of my body. I felt so good last night, but today it felt so different than it has before. I'm having a very difficult time breathing, and there's like a stabbing pain whenever I breathe or move. We're in the hospital now, but with this pain, I can't do the show tonight. I'm so f*cking sorry."
Malone also went on to make it clear that the show is not cancelled indefinitely and that they will be rescheduling it and everyone who has purchased a ticket will get to use the same ticket for the rescheduled show as soon as Malone is feeling better and ready to go again.