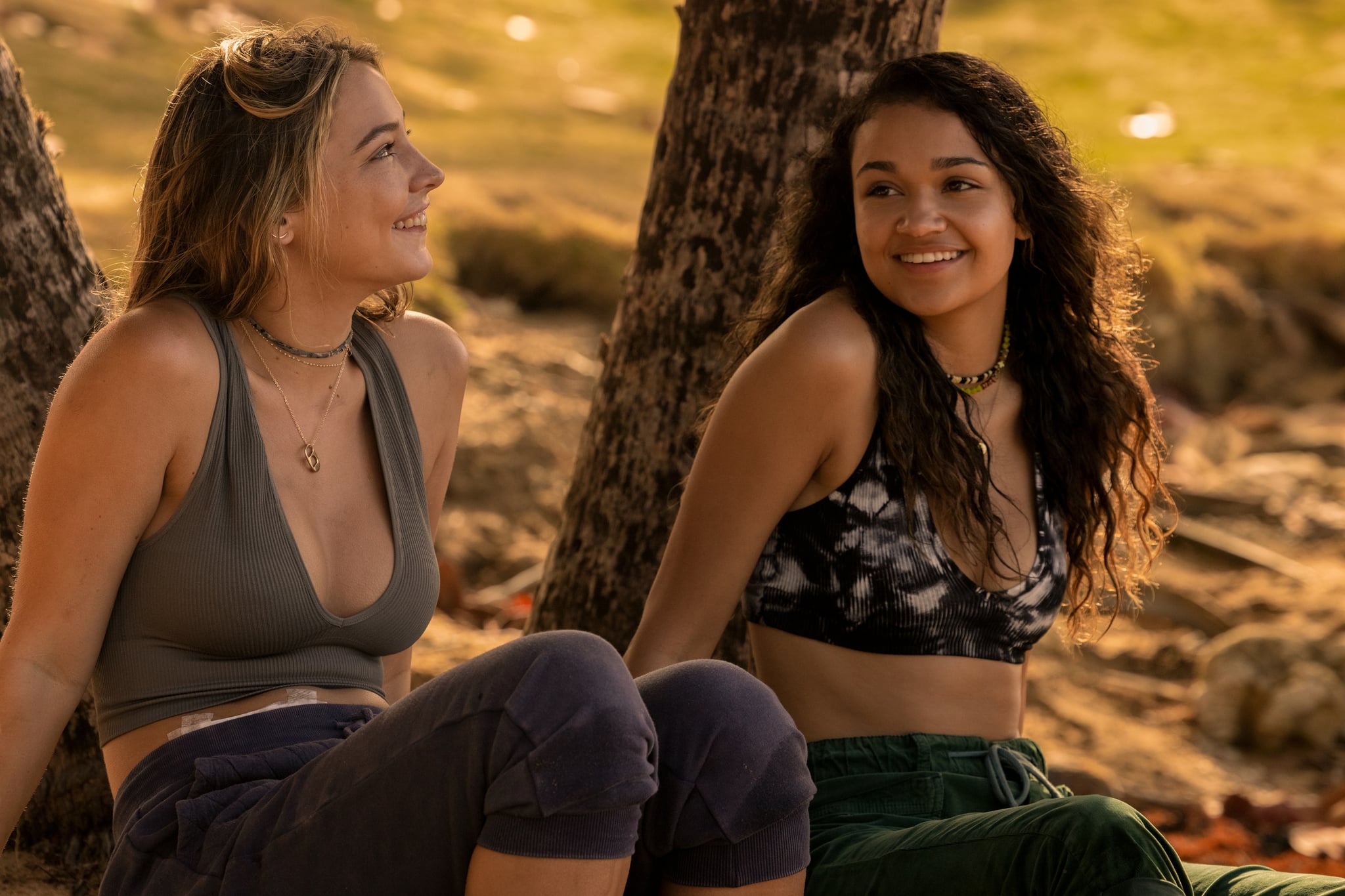 Welcome to Pouguelandia! After a long — long — wait, Netflix has finally unveiled a teaser for "Outer Banks" season three, and it appears the teens are making the most out of being stranded on a (hopefully) deserted island. In the new video, which premiered Sept. 24 as part of Netflix's Tudum fan event, the Pogues are living the good life, jumping into the ocean from tall cliffs and goofing around like they don't have a care in the world. But things are never that easy for the beleaguered North Carolina teens, and trouble is lurking ahead in the form of Ward (Charles Esten), Rafe (Drew Starkey), and Carla (Elizabeth Mitchell).
"Nothing good comes easy, nothing worthy is given," John B says in the teaser. "What are you willing to do to win? How far do you go to keep your treasure?"
When "Outer Banks" was released on Netflix in 2020, it was the perfect escape during the pandemic. With every episode, viewers were mentally transported to the beautiful Outer Banks and sucked into the battle between the Pogues and the Kooks — all from the comfort of their living room. No matter which side of the marsh you're from, Pogues and Kooks alike are asking the same question: when will season three of "Outer Banks" premiere? And the answer is . . . soon-ish. Netflix didn't reveal an exact release date for season three, but the streamer did promise it will arrive in 2023.
Read on for everything we know about the return of "Outer Banks" so far.
"Outer Banks" Season 3 Teaser
"Outer Banks" Season 3 Plot
At the end of season two, the Pogues and Cleo were stranded on an island in the middle of nowhere, and they appear to still be trapped there at the start of season three. For their part, the teens seem happy for the break, but it's unlikely to last long. The preview also teases the return of John B's presumed dead father, more of the relic-obsessed Carla, and at least one wild-animal chase scene.
"Outer Banks" Season 3 Cast
Season three will see the return of all the major main characters. That includes Chase Stokes (John B); Madison Bailey (Kiara); Jonathan Daviss (Pope); Madelyn Cline (Sarah); Rudy Pankow (JJ); Austin North (Topper); Esten; and Starkey. Additionally, season two newcomers Carlacia Grant (Cleo) and Mitchell's Carla will also return.