Noah Cyrus, Grammy-nominated, multi-platinum selling artist, unveiled an impressive, thought-provoking, and profoundly heart-rending new single, "Noah (Stand Still)," featuring her father and legendary artist Billy Ray Cyrus. The single appears on the recently released, critically acclaimed debut album of the singer-songwriter, The Hardest Part, released via RECORDS/Columbia Records.
Noah turned her father's advice into a profound, anthemic, and immensely moving song, "Noah (Stand Still")," featuring a magnificent duet with Billy Ray Cyrus, and that makes it a fantastic introduction to the album, unmasking the singer susceptible to the world, deliberating her overcoming addiction.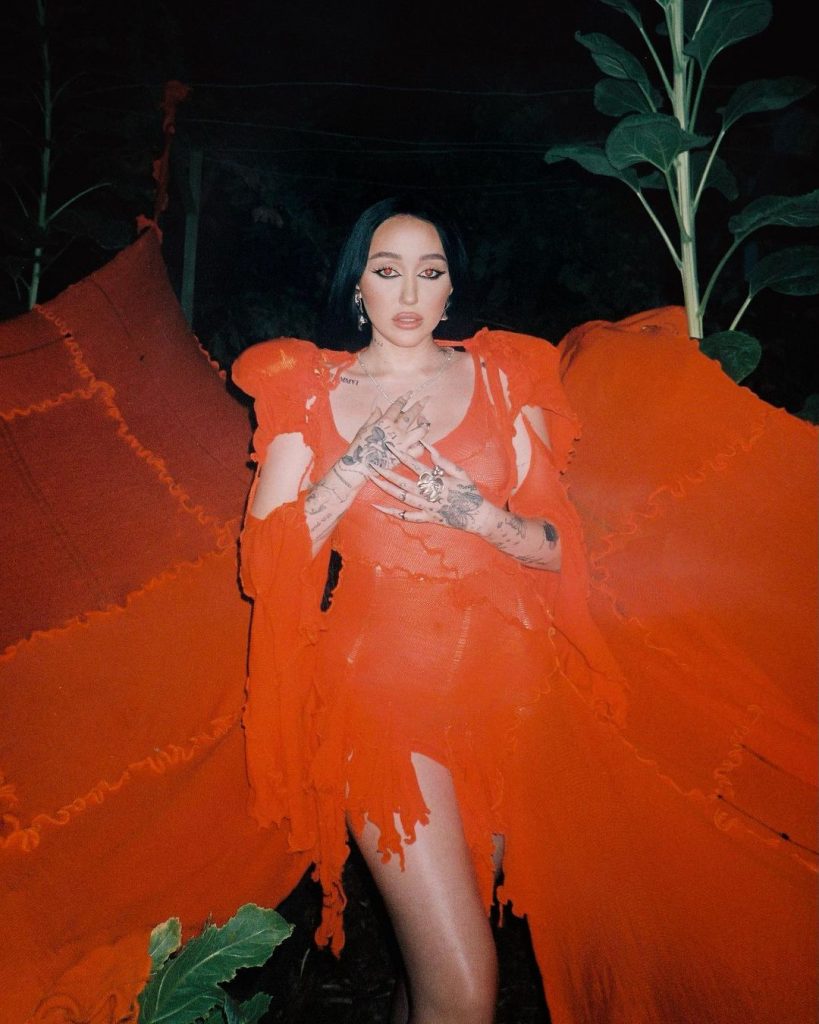 "Noah (Stand Still)" stems from the singer's early days of her recovery from Xanax addiction and depression, while her father responds with only love and advice that a parent could give. She originally wrote the song after visiting her father in Nashville. As the lyrics suggest, it was Billy who gave Noah the advice to take a moment to breathe and "stand still" when life becomes too overwhelming. The echoing lyrics feel so resonating, poignant, and gut-wrenching, as she croons, "And my father told me/Noah when you don't know where you're going/Just stand still/Soon enough you will/And when all the hope and joy you feel/Turns into paranoia 'cause it will/Remember, just stand still."
As the world felt like it was crashing in on her, Billy Ray reminded Noah to feel the earth under her feet, get grounded with nature, and simply stand still. Advice passed down from generation to generation on her father's side, a simple notion that when things become too overwhelming and life turns into a struggle, sometimes the best thing to do is nothing at all.
With the new verse on the latest version of the track, we find the father and daughter duo, singing a duet on the chorus: "My grandfather told my father/It don't get easier just harder/Yes it will/Remember just stand still/And when all the hope and joy you feel/Turns into paranoia/'Cause it will/Remember just stand still."
Speaking about the single and inspiration for her new album, she said that she had a death wish. After tasting the flavour of initial success in her music career, the downers gradually took over her life for the next couple of years. "By 2020, I was at my lowest low—I was suicidal and in an unhealthy co-dependent relationship," she said.
She further continued, "I was choosing drugs over my family, my friendships, myself—everything. And when the pandemic hit, it gave me an excuse to further isolate myself. Anxiety and depression fully consumed me. I finally had a moment of clarity after I lost my grandmother. When she died, I wanted to be there for my mom but was so emotionally and physically gone that I felt an enormous amount of guilt and the whole situation made me re-assess a lot of my decisions over the past few years."
"Around the same time, I got out of my toxic relationship and weighed out my options—life or death. I wanted to find purpose and hope. So, I chose life," she said. "I called everyone I needed to and asked for help. I did the work to get off the pills. December 15, 2022, will be my 2nd year anniversary, and I'm experiencing happiness and joy for the first time since I was a little kid."
That moment and those words of wisdom from her father were so life-changing for Noah Cyrus that she had it tattooed on her arm and wrote what became the opening track to her stellar debut album, The Hardest Part. The results are a devastatingly powerful 3 minutes and 55 seconds that will leave listeners floored by Noah's indisputable knack for writing deeply engaging, relatable, timeless, and heartfelt songs that will resonate with everyone, no matter their age and geographical boundaries.
Listen to "Noah (Stand Still)" here—it's available to stream on all digital streaming platforms!
On October 4, Noah and her band will embark on her North American headlining tour to support the album, starting in Phoenix, AZ and making 23-stops, and wrapping on November 4 in Los Angeles. She will also perform at this year's Austin City Limits Festival and will take part in an intimate evening full of conversation, followed by a very special live performance for The GRAMMY Museum in New York City on Tuesday, October 18.
For more information and tickets, click here!
Connect with Noah Cyrus: WEBSITE | INSTAGRAM | YOUTUBE | TWITTER | FACEBOOK