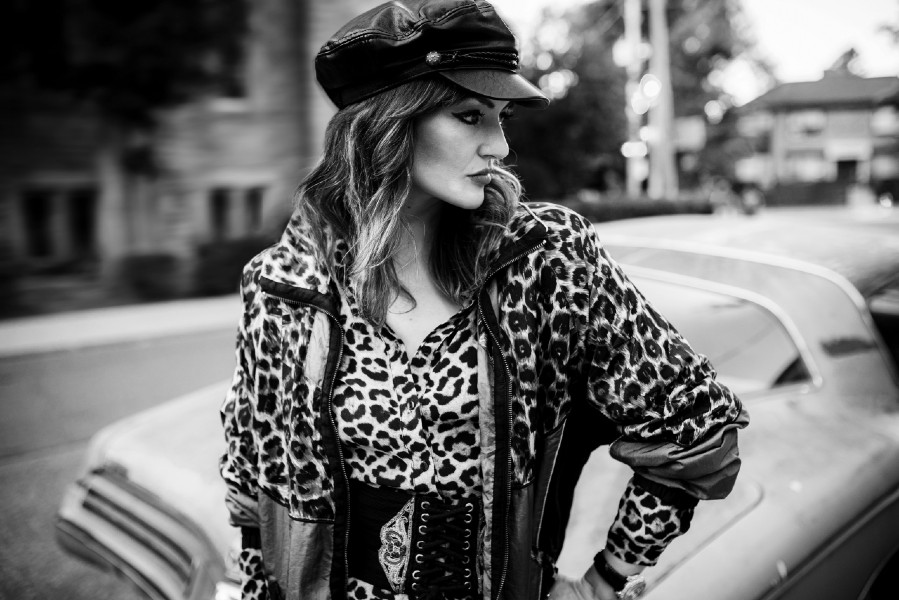 Toronto-based singer-songwriter Kit Vale introduces her new single/music video, "Pet," a retro-flavored, grunge rock song about passion and control.
Kit Vale is the solo project of Jen Simpson, who fronted garage rock/synth pop outfit Neon Bloom. Prior to Neon Bloom, she toured around the world with Machetes and The Never Evers, including Canada, Taiwan, the Czech Republic, England, and the U.S.
Citing influences such as Peaches, Santigold, LCD Soundsystem, Blondie, Bikini Kill, The Shangri-Las, PJ Harvey, Kate Bush, The Breeders, Mazzy Star, Joy Division, and Violent Femmes, as Kit Vale she blends elements of blues-rock, mainstream pop, grunge, hip-hop, trip-hop, post-punk, electronica, and doo-wop into tasty, innovative sonic concoctions.
"Pet" follows on the heels of Vale's debut single, "It's Our Time," a song inspired by Vale's experiences with prolonged abuse. Produced by Rob Sanzo and Matt Glover, "It's Our Time" probed issues like sexism, bigotry, and violence.
"Pet," featuring The Never Evers, rolls out on Vale's soft, humming voice, followed by the entry of visceral, grungy guitars riding a potent rhythm. As the harmonics descend, Vale's deluxe, evocative vocals imbue the lyrics with sensuous savors that ramp up to snarling tones on the brawny chorus.
Ebbing and rising, the shifting energy of the tune elevates from low-slung and slinky to heavy washes of growling guitars.
The video, directed by Ingrid J. Monday, aka Miz Monday, depicts Vale taking photos of a male model in a studio. As she turns the camera on the model, Vale's desire for the man is evident. There's an edgy, dangerous aura about her. Like a tigress, she paces around her prey, searching for a way to lure him into her clutches.
Typically, the photographer would be a man taking photos of a beautiful female model, whose attractiveness ignites his passion. Yet in "Pet," the roles are reversed, giving the dominant role to Vale.
With "Pet," Kit Vale struts her captivating voice, along with her beguiling screen presence, resulting in an enthralling audio-visual experience.
Follow Kit Vale Website | Instagram | Facebook | Spotify