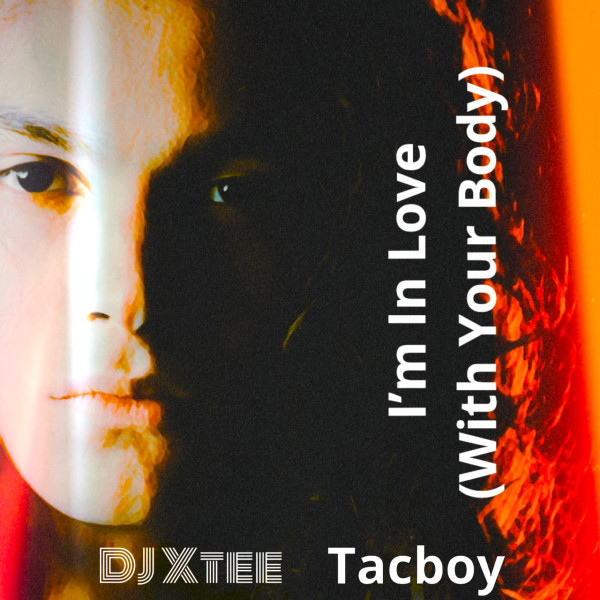 South Florida nu-pop/melodic rap artist Tacboy joins forces with South African DJ and producer – DJ Xtee – on their new single/lyric video, "I'm In Love (With Your Body)," via Wake Up! Music.
Talking about the collaboration, Tacboy shares, "Even though DJ Xtee was all the way in Africa, working with him felt smooth and natural. Music really is a global phenomenon. We reached across oceans to create this track and now hope it will reach many ears across the world!"
While DJ Xtee says, "A super underground club banger filled with life and drive for you to enjoy. Accompanied by a rework and a bud mix catered for spinners to enjoy and turn up the clubs!"
Better known as the vocalist and lyricist of ET Boys, Tacboy's array of talents also embraces acting and modeling for IMG. In the past year, he's landed a supporting role in a feature film, releasing next year, collaborated with Rudolfo Minor, Carpente, and Pepper Gomez, and dropped seven tracks/videos with ET Boys, including "Sober," "Long Night," "Something Love," "Nowhere," "Rain or Sunshine," "TIOD," and "Poison Lipstick."
ET Boys will drop their debut album, Forever Night, on November 4.
On his part, DJ Xtee, aka Kagiso Mokgari, has worked with artists such as Lemogang Mahlagu, aka Lims, Palesa Moatshe, Dumisane Nkosi (Dumarokar), and Nubia Soul, as well as U.S. artist David More, Pirate Brain Records, Audio Bites Records, and Aron Prince Entertainment Records.
DJ Xtee's sound merges elements of tribal, soul, House, electronica, jazz, and hip-hop into contagious music. He is also a South African Music Ambassador for Music2Deal and Vice-Chairman of the non-profit organization Safe A Boy Child.
"I'm In Love (With Your Body)" opens on thrumming tones rolling into an electrifying, thumping rhythm topped by Tacboy's low-slung, sensual vocals. Throbbing synths infuse the harmonics with erotic pressure, giving the tune suggestive savors. As Tacboy's voice gathers smoldering resonance, voluptuous sensations imbue the lyrics with erogenous desire.
"u just come to the party / fell in love w ur body / i know / dance girl ur such a hottie / all the nights getting naughty / u know."
"I'm In Love (With Your Body)" drips with steamy, titillating sonic auras, and sybaritic textures, shaping a deliciously exciting banger.
Follow DJ Xtee Spotify
Follow Tacboy Instagram | Twitter | Facebook | YouTube | Spotify