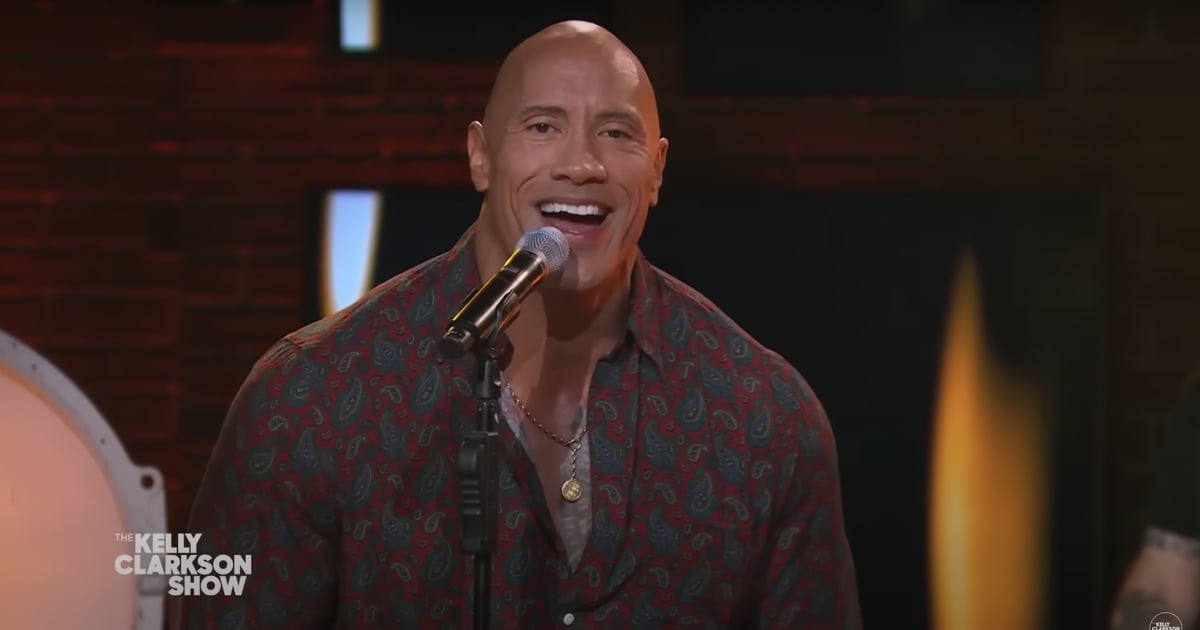 In the wake of the death of country legend Loretta Lynn, Kelly Clarkson is paying tribute to her with a very unexpected duet partner. On Oct. 17, Clarkson was joined by Dwayne Johnson for her infamous "Kellyoke" segment, where they belted out Lynn's 1967 hit "Don't Come Home a Drinkin'." Although the pairing may have seemed a bit random at first, it ended up being the collaboration we didn't know we needed, with many viewers commenting on the video that they had no idea that Johnson could sing the way he did.
"An extra special #Kellyoke duet with Dwayne @therock Johnson in memory of the late, great @LorettaLynn," "The Kelly Clarkson Show" tweeted, teasing the duo's musical debut.
Johnson's musical prowess isn't entirely shocking, considering he managed to score a place in the Billboard Hot 100 chart for his pipes in "You're Welcome" from Disney's "Moana." But throughout the performance, Johnson proved his versatility, with the strength of Clarkson's vocals meshing perfectly with Johnson's low (and surprisingly country) tone. The two remained playful, smiling at each other throughout, and Clarkson even jokingly pushed him away at one point, rejecting his advances per the song's lyrics: "You come in, kissin' on me/ It happens every time."
Moments before, Johnson spoke to Clarkson about "Black Adam," joking that his character's favorite movie would probably be one that he made with his wife. Needless to say, his duet showed a much more wholesome side to him.
Lynn died at her home in Tennessee on Oct. 4. She was 90 years old. "Our precious mom, Loretta Lynn, passed away peacefully this morning, October 4th, in her sleep at home in her beloved ranch in Hurricane Mills," her family told AP in a statement.
Watch the full clip above, and see Clarkson and Johnson honor Lynn together as only they can.