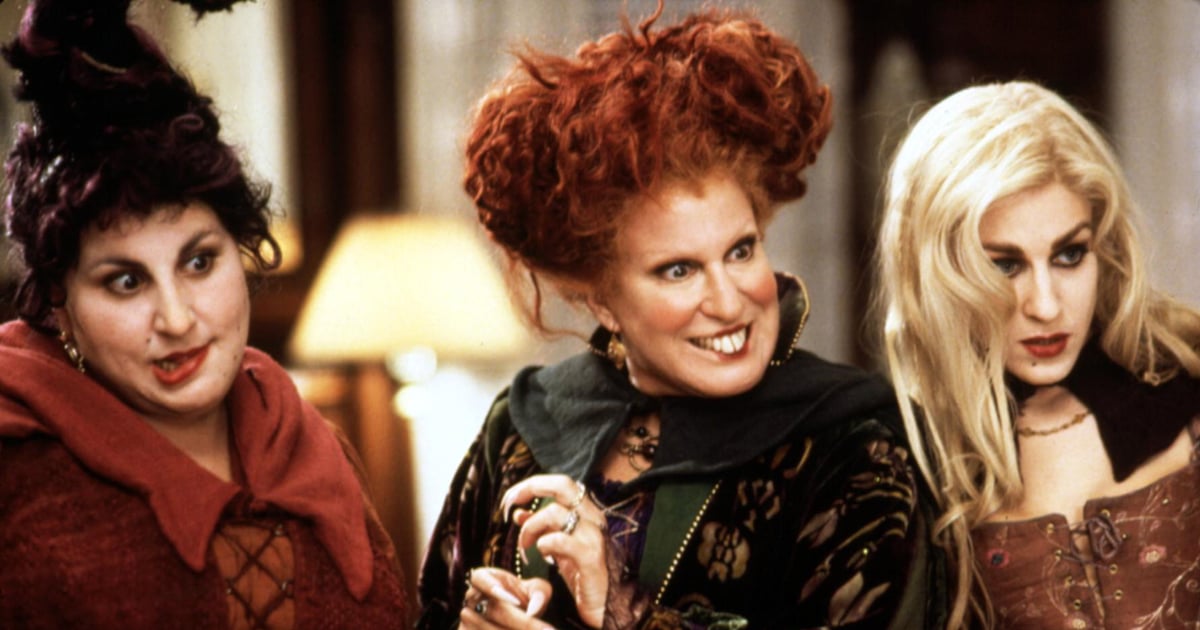 I hope this is a judgment-free zone because, no, in all my 25 years of living, I have not watched "Hocus Pocus" — that is, until now. In my defense, I was born four years after the spooky classic debuted in 1993. Plus, I'm not an avid cable viewer, so I never tuned in to watch it during its many showings on TV. But I'm proud to say I've finally joined the "Hocus Pocus" bandwagon and understand why it's such a beloved Halloween film.
"Hocus Pocus" follows the comical Halloween misadventures of Max (Omri Katz), Dani (Thora Birch), and Allison (Vinessa Shaw) after they summon the Sanderson sisters (played by Bette Midler, Sarah Jessica Parker, and Kathy Najimy) — the trio of wild witches from 17th-century Salem on a mission to reclaim their youth by feeding on the town's children, which sounds a lot scarier than it actually is.
Despite "Hocus Pocus"'s 33 percent rating on Rotten Tomatoes and initial flop at the box office (it grossed less than $45 million on a $28 million budget, per The Wrap), the movie is still considered a bona fide cult classic. Now, I still haven't seen "Hocus Pocus 2" yet — which premiered on Sept. 30 — but my curiosity made me go back and finally watch the original film to see what I've been missing out on all these years.
If you're feeling nostalgic this Halloween and want to know what a first-time viewer thinks of "Hocus Pocus," read ahead for all my unfiltered thoughts.