As the autumn nights slowly begin to draw in, the soundtrack to summer 2022 'Feel About You', the dance anthem and collaboration between Melle Brown and Annie Mac, has been given a dazzling makeover by LA based House DJ and Producer HoneyLuv.
Having amassed more than 1 million streams since its release back in June, HoneyLuv puts an electrifying spin on the playful, and infectious dance anthem that serves as an open love letter to "friendship, youth and nightclubbing".
---
---
In a press statement released alongside the unveiling of the track, the American musician says: "With this remix I wanted to put a little of that classic house sound and make it my own. The vocals by Annie Mac were just the icing on the cake to bring it all in and give it that touch of Luv."
Of her love for Honey, Melle Brown adds: "An incredible producer and DJ who is constantly making waves, Honey Luv has been an inspiration to me for so long. I love that Honey has put her club stamp on this remix, bouncy with tech house drums and ethereal synths – it almost feels other worldly, perfect to blast across systems this autumn."
Whilst Mac says: "The song, is a love letter to friendship and to youth and to nightclubbing. It's about making home from home, belonging, and the revelatory nature of music. It's a mirror image of so many nights out I've been lucky enough to have… And thinking about it, the whole experience of making it was completely spontaneous and filled with a sense of freedom and fun, which is just like the story in the song.'"
Listen to the HoneyLuv remix of 'Feel About You' below:
---
Introducing… HoneyLuv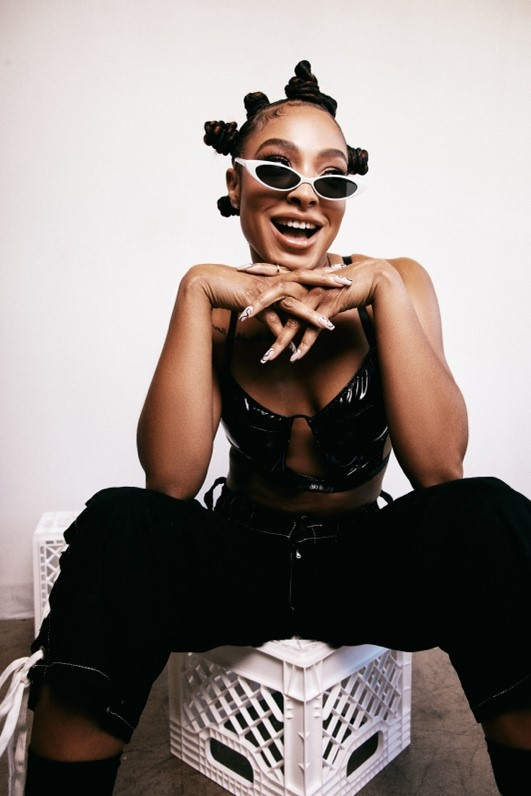 From a basketball player, turned U.S Navy sailor, turned DJ/Producer, Honey Luv is a force to be reckoned with. Hailing from a city filled with house culture, Cleveland's own Honey Luv is currently taking the dance music scene by storm.
Having made her debut spinning hip-hop and R&B music on Dash Radio as a guest DJ for celebrity trainer Corey Calliet's "Issa Lifestyle'' radio show, the former basketball player, turned U.S Navy sailor, turned DJ/Producer, soon became a permanent fixture on the LA party scene playing sets at some of the biggest and hottest urban events in town.
With only two years of DJing under her belt Honey Luv has started to establish herself in the dance music world by playing online for notable festivals such as Desert Hearts and House Nation Music.
Her latest single 'Thr33 6ix 5ive' has been championed by Pete Tong, Danny Howard, Arielle Free, Charlie Hedges and it was named as BBC Radio 1's hottest record of the week!
HoneyLuv's remix of 'Feel About You' is available to download / stream now.
---
Let us know your thoughts on HoneyLuv over on Twitter @CelebMix now!