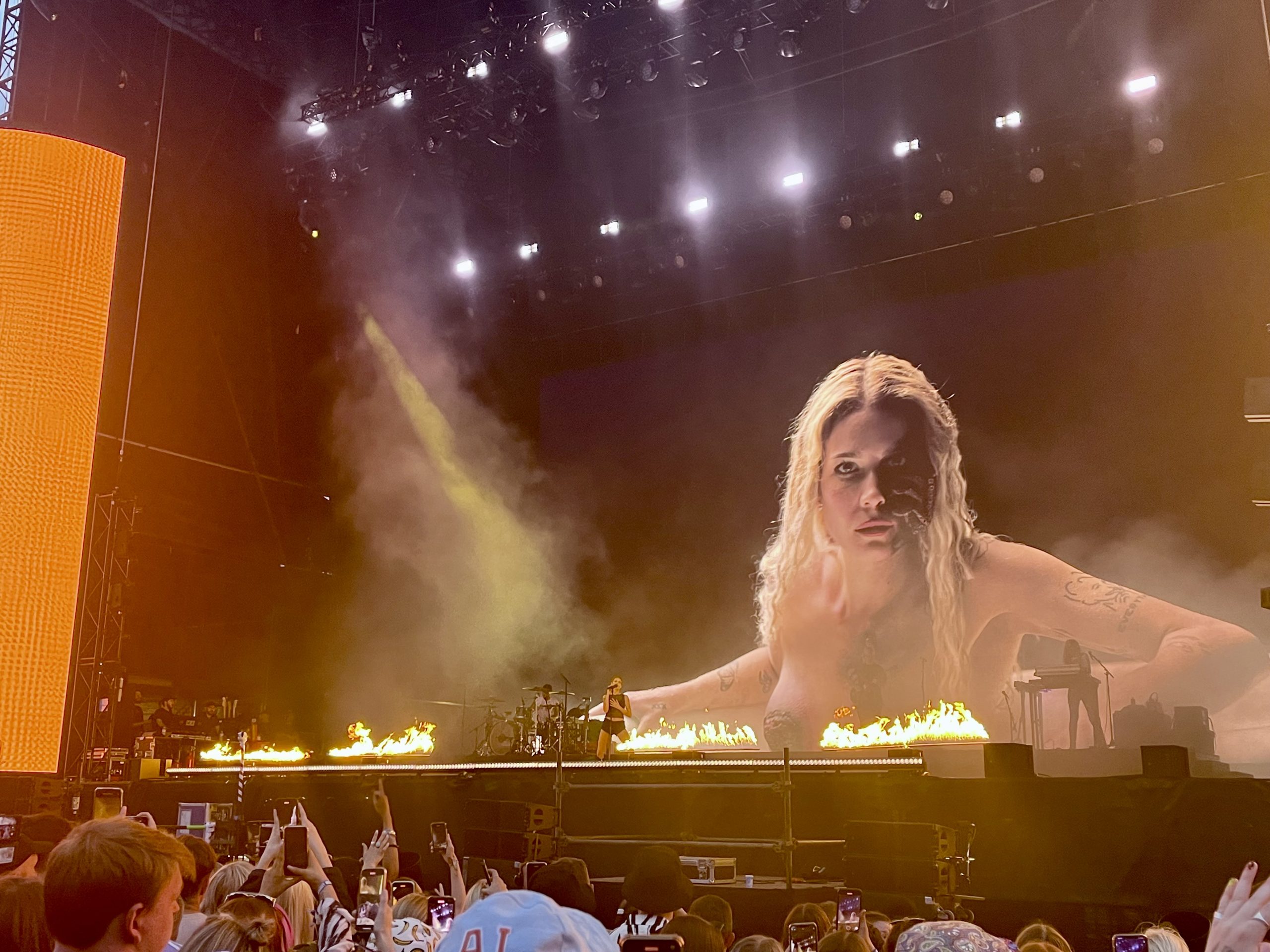 Halsey was just 11 months old the last time a solo female act headlined Leeds Festival – so when she reassures the crowd that even the most serious bout of food poisoning won't drag her off that stage, she means it.
When the singer's name was announced at the top of the bill last year, many rock-fan traditionalists sneered… 'what has Leeds become', they taunted on social media.
Foolishly, what they didn't realise, was Halsey is just as much a rockstar as any person to have graced the hallowed stages of the longstanding festival since its creation.
Not only is that proven in a swashbuckling hour and 20-minute set of roaring guitars and mosh pits, but the 27-year-old is doing the whole thing whilst swallowing back puke after coming down with a serious bout of food poisoning.
Halsey's whole career has been built on that rockstar attitude – a never-say-die mantra and candour to call it how it is. Just after admitting to the Leeds Festival crowd that she might throw up at any minute, she passionately adds that even that won't stop her from finishing her set.
The night is punctuated by material from last year's groundbreaking If I Can't Have Love, I Want Power – a sneering alt-rock effort produced by Nine Inch Nails that earned critical acclaim.
'The Lighthouse' is a grungy piece of genius, there couldn't be a more perfect track for a headline festival set than 'Easier than Lying' and the first half of 'honey' is met with a fervours reception, before being cut short as she runs off stage on the verge of vomiting.
Halsey demands the crowd mount one another's shoulders to enjoy pop smashes 'Graveyard' and 'Bad at Love', before warning them their break is over to the ominous opening tones of 'Gasoline'.
The star is a breathtaking showman, one of the best in a generation. Where many would pull their set, sickness becomes a motivator, adding an edge to the set that keeps a field full of Northerners on tenterhooks.
As Halsey closes on the poignant 'I am not a woman, I'm a god', her now converted critics walk towards The 1975 in heated discussion over the extraordinary show they have just witnessed.
Meanwhile, those who have been there since day dot share a knowing smile. Halsey is an unstoppable tour de force but, the thing is, she always has been.