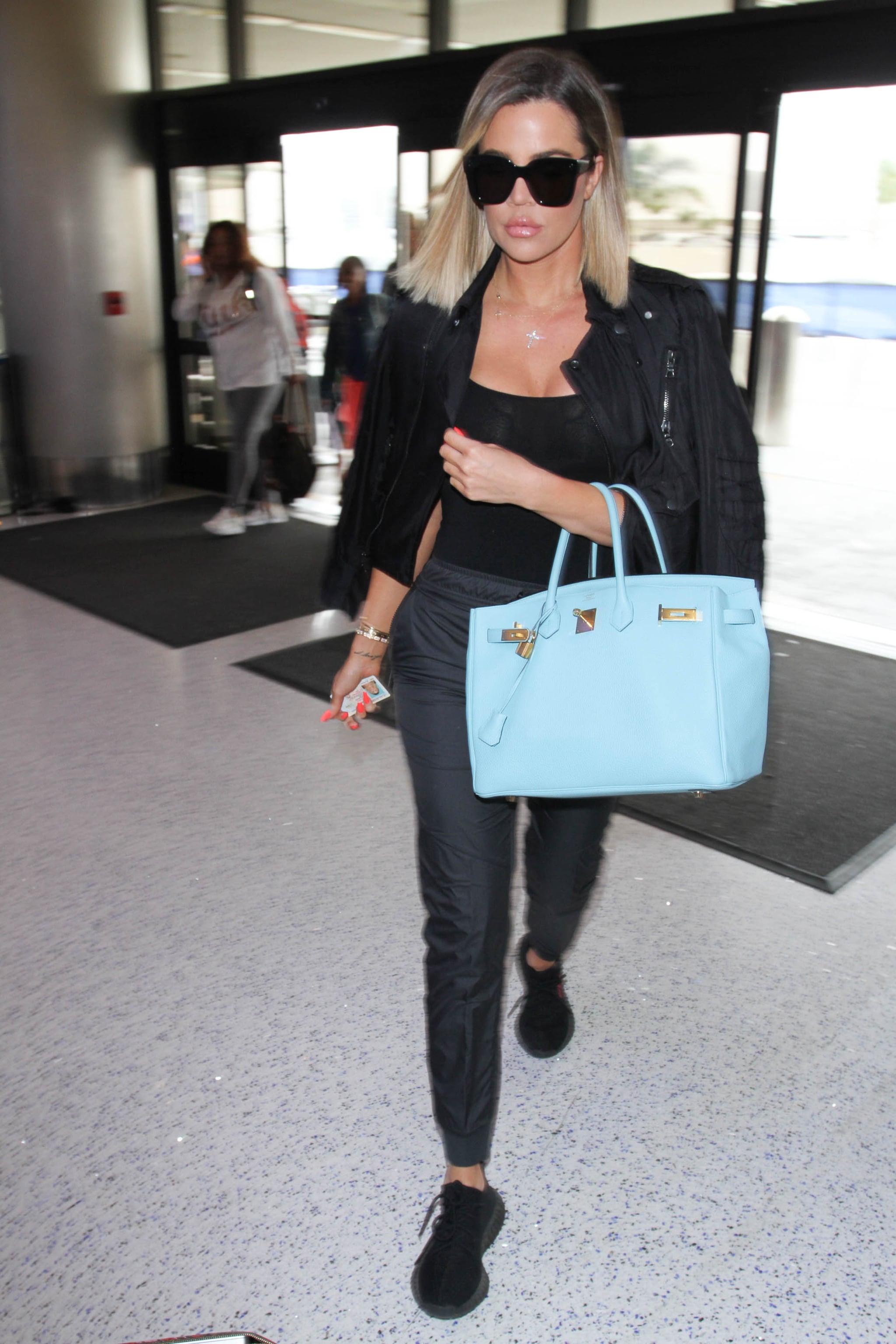 Image Source: Getty
Just one day after Adidas dropped Kanye West due to his recent anti-Semitic comments and the backlash that ensued, Khloé Kardashian showed that she's not tossing out her pair just yet. On Wednesday afternoon, Kardashian stepped out wearing the shoes from her ex-brother-in-law's eponymous brand.
The 38-year-old reality-TV star was snapped by paparazzi wearing a gray sweatsuit and coordinating gray-and-black Yeezy by Adidas sneakers. Although this collaboration has now ceased to exist, Kardashian appears to remain a fan of the shoes, which account for anywhere from $1 billion to $2 billion in sales for Adidas, according to business analysts.
Even so, her footwear choice has puzzled some fans, especially considering that Kardashian was the first in her family to speak out against Kanye's anti-Semitic rants, posting a viral graphic that read, "I support my Jewish friends and the Jewish people."
The commentary regarding her wardrobe choice has been swift and fierce. One Twitter user speculated that she wore the shoes because Ye's downfall somehow affects her own net worth, while another wondered whether she might be trolling at this point. So far, no one else in the family has worn a Yeezy piece since the most recent controversy, nor has Kardashian made a statement about this latest outing.
As for Ye, his business prospects continue to look grim. He was escorted from the Skechers offices after showing up "unannounced and univited," and to date, he's lost his partnerships with Gap, Balenciaga, Adidas, and more.