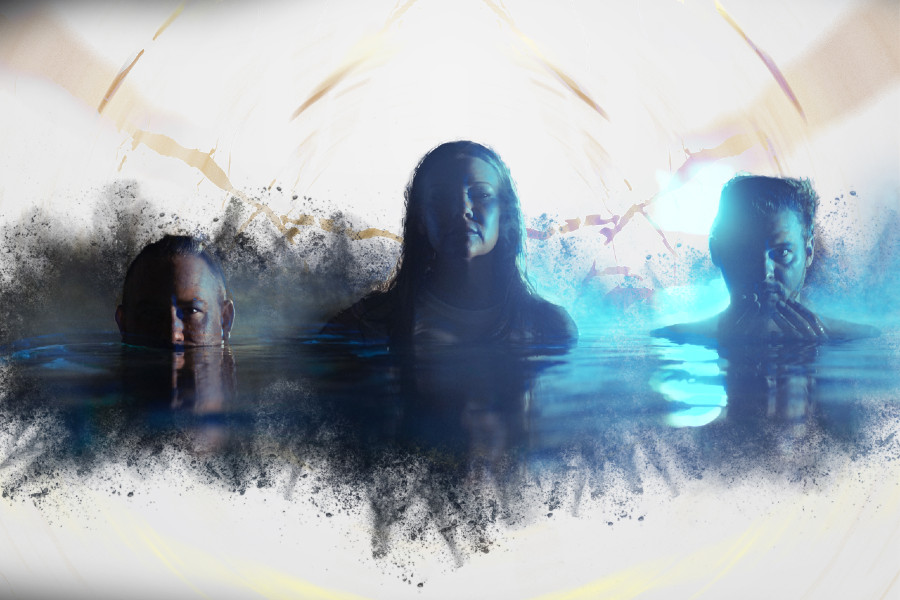 Based in Arizona, rock band Don't Panic recently unveiled the music video for "Conquer Divide," a track lifted from their freshly released album, 42.
Explaining the song, vocalist Dylan Rowe says, "'Conquer Divide' is a personal protest, it's the enormity of chaos, and feeling powerless to change it. It's about compassion, understanding, forgiveness, anger, hope, all of the vulnerable feelings critical to realize change."
Comprising Ryan Obermeit on bass, Jeffrey Fred Robens, Jr. on guitar, and Dylan Rowe on vocals, Don't Panic began life as the side project of Rowe and Robens. 2012 saw the formation of the band, followed by the release of two EPs, DOS Robot Circus, and The Sleepy EP. After a hiatus, the band returned in 2021.
Don't Panic's sound amalgamates elements of prog-rock, indie-rock, alt-pop, and mainstream, yet carries its own unique signature, making it simultaneously muscular and polished.
"Conquer Divide" rolls out on gleaming, graceful tones and then gathers oomph and resonance, forming a potent melody. The throbbing rhythm, made up of a thick bassline and finessed percussion, permeates the tune with throbbing essence.
Rowe's deliciously formidable vocals imbue the lyrics with irresistible textures, supple yet forceful. It's one of those rare, crème de la crème voices that at once radiate beguiling, nuanced timbres and lush, mellifluous savors.
"To conquer divide / Have you had enough / Let's settle the difference / Before they sanitize / We can't all be wrong / Can't stomach the discord / They're coming for us all."
The video, directed by Lance Gergar, depicts the band's members led out blindfolded and placed in front of a wall, awaiting punishment. Pummeled by paintballs, they stand their ground. In the final scene, a sledgehammer smashes into the screen of a television, shattering it.
Dripping with heavy rock momentum and the superb voice of Dylan Rowe, "Conquer Divide" unleashes cap-a-pie passion.
Follow Don't Panic Website | Instagram | Facebook | Spotify
Upcoming Tour Dates:
10/22 Denver, CO – Herman's Hideaway
10/29 Scottsdale, AZ – Pub Rock Live