Here's our confession: we can't stop revisiting "Renaissance," the seventh studio album by Beyoncé ever since its release, which saved 2022. The world stopped spinning while everyone tried to comprehend Beyoncé's latest album, Renaissance, a disco-heavy collection of 16 absolutely banging songs that simply took over the world.
The first of a three-act music project by Beyoncé, Renaissance—her first proper release since 2016's critically acclaimed Lemonade—is a fast-paced soundtrack for the dance floor, delving into ballroom and club music rhythms, delivering every inch of that promise. It weaves together multi-layers and cultural barometers with exceptional lyrics that can sometimes be sultry, explicitly raunchy and sexy, and other times, deep and uneasy conversations sprinkled with fear of chaos and life in America. And there's a good mix of funny, emotional, self-worth, passionate, and empowering as well; sometimes all in the same song.
Beyoncé conceived and recorded the Renaissance during the COVID-19 pandemic, seeking to inspire comfort, joy, and confidence in her listeners who had experienced isolation. The album explores the significant themes of escapism, hedonism, self-affirmation, and expression, combined with upbeat melodies, groovy mood, eclectic sound, and unparalleled vocals. Queen Bey is simply in a league of her own.
In a statement shared with fans following the release of the Renaissance, Beyoncé said she hopes we all "find joy in this music." She further stated,
"Creating this album allowed me a place to dream and to find escape during a scary time for the world. It allowed me to feel free and adventurous in a time when little else was moving. My intention was to create a safe place, a place without judgment. A place to be free of perfectionism and overthinking. A place to scream, release, feel freedom. It was a beautiful journey of exploration. I hope you find joy in this music. I hope it inspires you to release the wiggle. Ha! And to feel as unique, strong, and sexy as you are."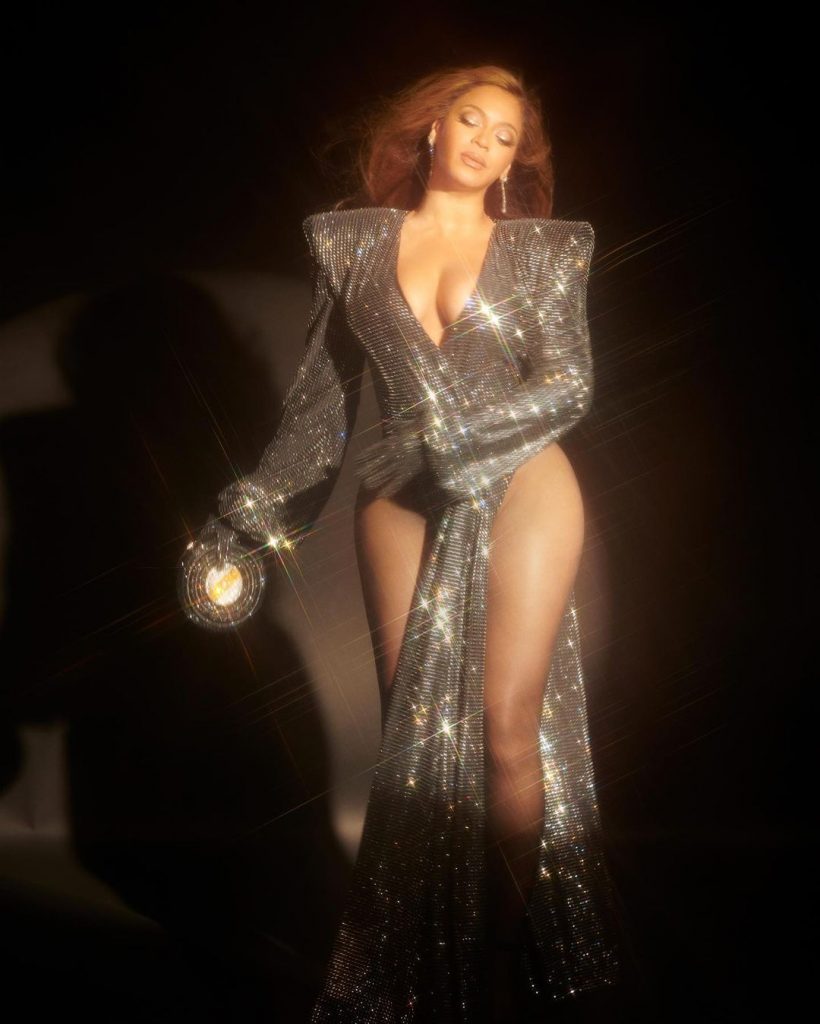 The 16 tracks on Renaissance by Beyoncé are an eclectic mix of hip-hop, soul, trap, dancehall, etc., anchored by powerful percussion, astonishing tones, and captivating segues. She isn't new to using elaborative sexual metaphors, and the album is dripping with analogies on how she is the only intoxicant you need to get high. As Beyoncé forays into her musical journey on the Renaissance, it's also clear that her marriage to Jay-Z is stronger than ever since 2016's Lemonade. After all, the album has a sweet dedication to her "beautiful husband and muse," according to her note to fans before the record dropped.
It's unquestionably challenging to choose Beyoncé's best lyrics from her discography; after all, it would be simpler to just list them all. She is that wonderful. However, we still took advantage of this opportunity to binge Beyoncé;'s Renaissance in its entirety and pick out the best lyrics that made us smile, reflect, rewind, or just pause and realize the beauty of music and its rousing influence on billions of people.
Walk through the best lyrics of Renaissance, and use them as your next best Instagram captions, or you may frame them around as wallpapers, and use them as your daily affirmations exploring the realms of love, self-love self-confidence, and sometimes, just to your bad bitch mode on.
"I'm That Girl"
"It's not the diamonds/It's not the pearls/ I'm just that girl"
"From the top of the morning, I shine/ Right through the blinds"
"Touching everything in my plain view/ And everything next to me gets lit up, too."
"Such a heathen, why they let me outside"
"You know love is my weakness/ Don't need drugs for some freak shit"
"I pull up in these clothes, look so good / 'Cause I'm in that ho"
What's a better way than to kick off the album, Renaissance, from an ultimate summer pop banger oozing with sultriness and confidence by our very own It girl, Beyoncé?
"Cozy"
"Comfortable in my skin/Cozy with who I am/ Feet up above your sins/I love myself, goddamn"
"She's a god, she's a hero/ She survived all she been through"
"Rainbow gelato in the streets/Renaissance, yachtin' in Capri"
"Confident, damn, she lethal."
"Been down, been up, been broke, broke down, bounced back"
"I been thick, been fine, still a ten, still here, that's all me."
"Paint the world p*ssy pink"
Another song you'll need to lift your spirits this year brimming with confidence and empowerment, and teaches you to love yourself is "Cozy," which perfectly transitions from "I'm That Girl" and embraces the key motif for the Renaissance.
"Alien Superstar"
"I'm one of one/I'm number one/I'm the only one."
"Don't even waste your time trying to compete with me/No one else in this world can think like me."
"Category: Bad Bitch, I'm the bar!"
"I'm too classy to be touched, I paid them all in dust"
"If that's your man, then why he over here?"
"Can't find an ocean deep/That can compete with this cinnamon kiss/ Fire beneath your feet, music when you speak/ You're so unique."
The confidence here is *chef's kiss*. Beyoncé is constantly raising the bar for all of us, celebrating uniqueness and doing it flawlessly. This song is bound to become a Friday night dance floor classic, adorned with a catchy melody and iconic lyrics!
"Cuff It"
"I feel like fallin' in love/ I'm in the mood to f*ck something up. "
"Bet you, you'll elevate/ Bet you, you'll meet God"
"Hit them 'draulics while I ride it/Got me actin' hella thotty."
"So excited, so exotic/ I'm a seasoned professional/ Squeeze it, don't let it go/ Tease it, no self-control"
Oh, Beyoncé knew precisely what she was doing when she dreamed up this ultimate dance anthem: a fusion of pop and funk so magnificent that you can't help but get up and get your dancing shoes on. It's time to get grooving.
"Energy"
"Only double lines we cross is dollar signs"
"Wait, I hear you just got paid, make it rain"
"She more Cancún, he more Saint-Tropez"
"That's that Kodak energy"
"We were chillin', mindin' our business/ Poppin' our pain and champagne through the ceiling"
"Sippin' it up, flickin' it up"
"All this good energy got you all in your feelings"
"I'm crazy, I'm swearin'/ I'm darin', your man starin'"
The song is precisely what you'd expect from its title: an energy-packed bop with a dose of political references.
"Break My Soul"
"I'm 'bout to explode, take off this load!"
"Release ya anger, release ya mind/ Release ya job, release the time/ Release ya trade, release the stress/ Release the love, forget the rest!"
"Ain't takin' no flicks, but the whole clique snapped."
"The queens in the front and the doms in the back"
"I just quit my job / I'm gonna find a new drive"
"Damn, they work me so damn hard/ Work by nine, then off past five/ And they work my nerves/ That's why I cannot sleep at night"
"You said you outside/ but you ain't that outside"
A highlight of the album's only single, an anthem to quit your boring job, and an instant Instagram classic with loads of resonating verses-this is a certified Beyoncé head-bopping banger with a plethora of quotable lyrics.
"Plastic Off The Sofa"
"Boy, I know you can't help but to be yourself around me!"
"And I know nobody's perfect, so I'll let you be"
"Stay in our lane, just you and me, and our family"
"I think you're so cool/ Even though I'm cooler than you"
"It's the way you wear your emotions on both of your sleeves"
"It's the way you want one more kiss after you said you were leaving"
"Say, say you won't change"
"I love the little things that make you, you'
This one is for the lovers, celebrating love with a softer melody flowing through the single, tugging at your heartstrings with its poignant vocals and ethereal lyrics.
"Church Girl"
"I've been up, I been down/ Feel like I move mountains/ Got friends that cried fountains."
"Nobody can judge me but me, I was born free"
"She gon' shake that ass and them pretty tig old bitties"
"I'm finally on the other side. I finally found the urge to smile"
"Swimming through the oceans of tears we cried."
"Church girls acting loose, bad girls acting snotty"
"Must be the cash 'cause it ain't your face"
Beyoncé has given the world an uplifting, "twerk anthem," exhibiting her unparalleled, eloquent vocals.
"Virgos Groove"
"Motorboat baby, swerve around/ Slo-mo, slo-mo, coming out my blouse"
"I can be the one that takes you there/ On this magic ride"
"There's nothing that I want as much as I want you."
A psychic hit me, told me we got s*it to do
We ain't got time like we used to/ But we still shine like we used to"
"So use me, pursue me/ Kiss me when you bruise me"
"I scream so loud I curse the stars"
"I need more nudity and ecstasy"
"Talk to me nice"
"Good lord, baby, don't you ever switch it up"
Before you ask us, yes, Beyoncé is a Virgo and a perfectionist!
"Move"
"When the queen come through, part like the Red Sea/Move out the way"
"You've got such magnetic power, that just keeps holding me down."
I feel just like a flower/ That you're keepin' stomping the ground."
"Heated"
"Uncle Johnny made my dress/That cheap Spandex, she looks a mess."
"Make a pretty girl talk that shitty/ Whiskey 'til I'm tipsy, glitter on my kitty"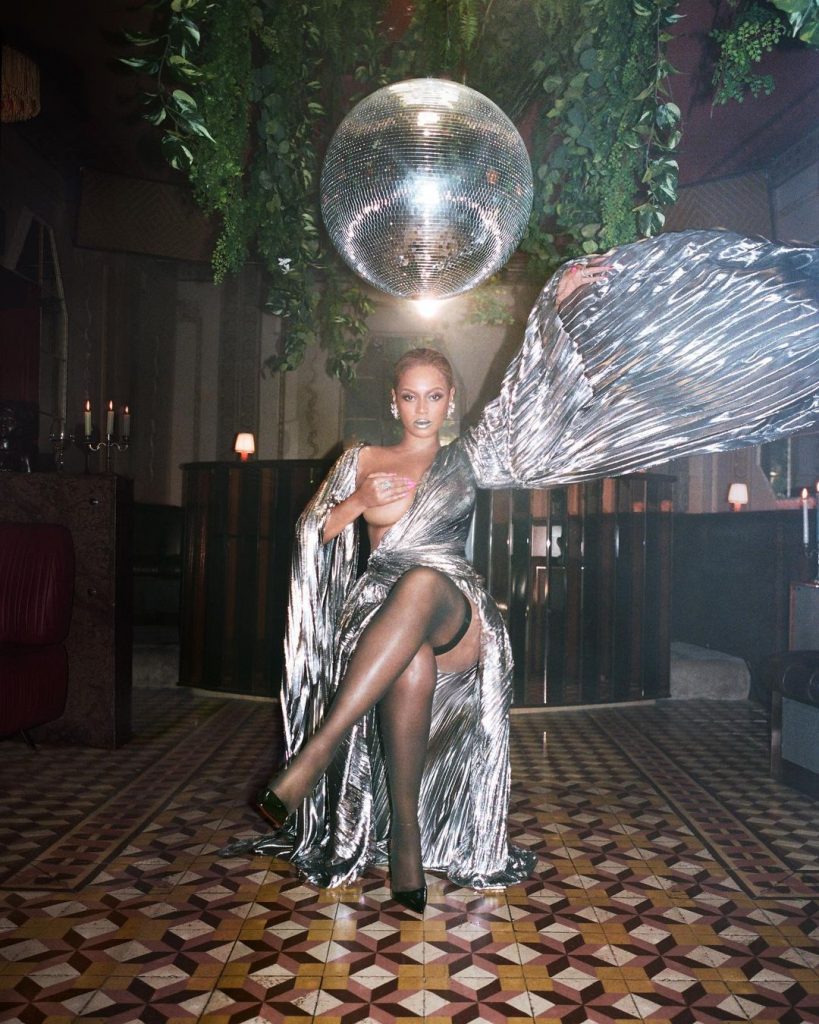 "Thique"
"She says she on a diet, girl, you better not lose that ass though."
"All Up In Your Mind"
"Is my love a crime 'cause I wanna make you mine?"
"It's absurd but I'm gon' say those three words/ Yes, I do, I think it's true, I just know I love you"
"You give me that real, good feeling that I need"
"America Has A Problem"
"Your ex-dealer dope, but ain't crack enough"
"Pure/Honey"
"Bad bitches to the left, money bitches to the right
You can be both, meet in the middle, dance all night"
And a special shout out to the bitches that go both ways.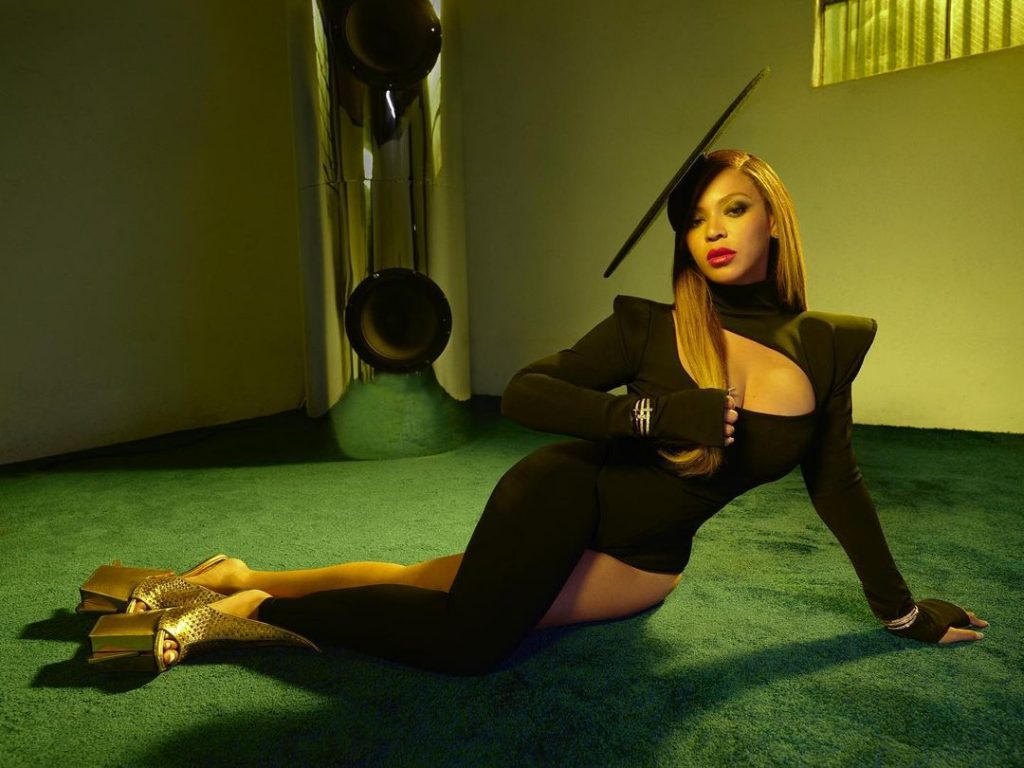 "Summer Renaissance"
Beyoncé wraps her ambitious magnum opus, gripped by desires, sex, and self-worth, with this groovy anthem leaning to pop with unsubtle teases. She gives a subtle nod to Donna Summer as a sample of "I Feel Love" swirls in the background while beckoning listeners to the dance floor.
"I'm feeling way too loose to be tied down/Can you see my brain open wide now?"
"Know you love when I roleplay. Who am I now?"
I'm a doc', I'm a nurse, I'm a teacher/Dominate is the best way to beat ya!"
Sorry 'bout yesterday and all the sweet stuff/You're a sweetie pie, come let me eat ya!"
Is this about… what we think it's about? Well, it's pretty much self-explanatory and gives a not-so-subtle glimpse. *ahem* Although we love a girl that leaves her fans guessing! There's another verse that caught our attention, and definitely, every fashionista who follows Queen Bey's opulent way of life felt the same way!
"Versace, Bottega,
Prada, Balenciaga,
Vuitton, Dior, Givenchy,
Collect your coins, Beyoncé
So elegant and raunchy.
This haute couture I'm flaunting,
This Telfar bag imported,
Birkins, them shits in storage
I'm in my bag. "
The fashionista in us felt compelled to scrutinize and examine these lyrics, which refer to several high-end luxury brands, including Birkin, Telfar, Bottega, Prada, Givenchy, and more. Beyoncé explicitly alluded to her whopping collection of iconic Hermès Birkin handbags worth $350,000, which were made famous by Jay-Z's exemplary song "30-Something," and which are currently gathering dust in a storage facility.
Clearly, Beyoncé is brimming with her golden aura in the Renaissance. Will the next two acts in Beyoncé's musical story will be dance-heavy, or explore new directions? We will just have to wait and see — but in the meantime, keep dancing.
Which are your favourite lyrics or songs from Beyoncé's Renaissance? Share your thoughts with us on Twitter at @CelebMix!
---