Netflix's spooky new series "Wednesday" continues the story of Wednesday Addams and brings viewers into her life as a teenager at Nevermore Academy, where she tries to sharpen her psychic abilities and supernatural powers while investigating a local murder mystery that has shaken the town's residents. "Wednesday"'s first four episodes were directed by legendary filmmaker Tim Burton, known for directing ghoulish, eccentric films like "Beetlejuice," "Corpse Bride," and "Dark Shadows." Burton and fellow producers Alfred Gough and Miles Millar were especially particular about where to film the series to capture the essence of the Addams Family's creepy world.
The series is set in Jericho, VT, and features a gothic and gloomy yet visually stunning set design that makes just about anyone want to be immersed in the setting and attend Nevermore. While "Wednesday" takes place in a real town in Vermont, the show was filmed in a handful of locations far from the state and even the United States. Here's exactly where the series was filmed!
Where Was "Wednesday" Filmed? Bucharest, Romania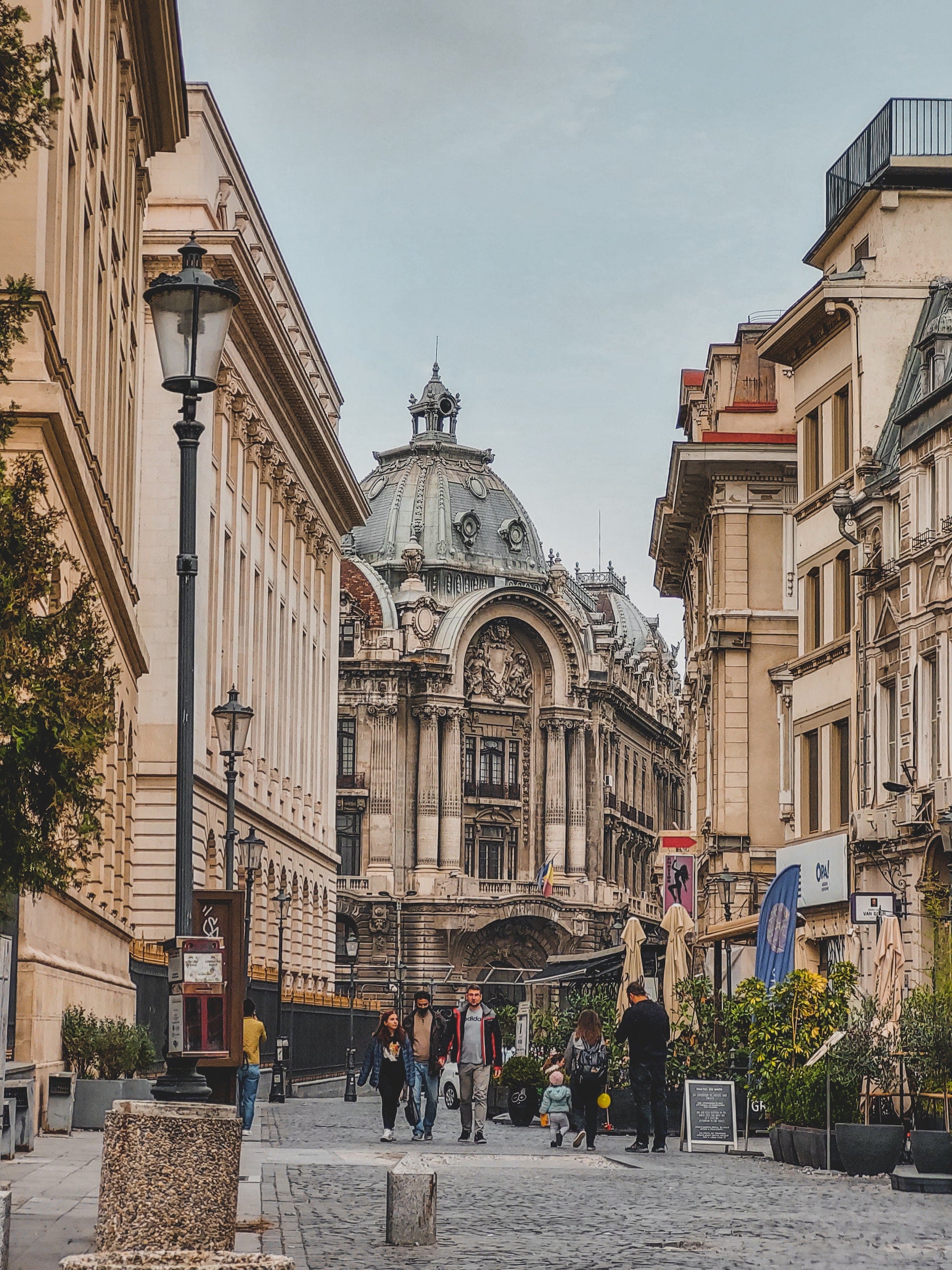 Image Source: Pexels / Czapp Árpád
According to The Sun, the gothy series was filmed primarily in the city of Bucharest, Romania, which is the country's capital. Regarding choosing Romania as the central filming location for the series, Burton explained in a press conference (via House Beautiful), "It was amazing to come here to Romania because it just weirdly fit into the Addams Family world. Trying to make Romania look like Vermont was an interesting challenge, but we felt like we found lots of new locations."
Many of the series locations, including the town of Jericho and Pilgrim World, were built for the show and filmed in Bucharest Film Studios, also known as Buftea Studios. But one location that is very much real may surprise you.
Where Were Scenes at Nevermore Academy Filmed? Cantacuzino Castle
Bucharest is home to many of the locations portrayed in the series, notably Nevermore Academy, where Wednesday Addams is a student. While Nevermore looks too beautiful and elaborate to be true, it is actually a real building. Perched in the Carpathian Mountains in the small town of Bușteni, Romania, Cantacuzino Castle serves as the main exterior structure for Nevermore, while other Romanian landmarks were utilized to film the interiors of the school. Filming additionally took place in historic buildings like Palatul Monteoru and Casa Niculescu-Dorobantu, both located in Bucharest, to capture the striking gothic aesthetic essential to the Addams Family.
"Wednesday" is worth watching for the gorgeous set design alone, but the original storyline and the acting from leads like Jenna Ortega, Catherine Zeta-Jones, Luis Guzman, Fred Armisen, and Christina Ricci make it one of Netflix's hottest new series (and No. 1 on the platform's list of most-watched shows).
Watch all eight episodes of "Wednesday" on Netflix now, and catch the trailer below!
[embedded content]