Image Source: FX
FX's "Atlanta" is known for throwing viewers a curveball or two, but the show's reputation for unpredictable twists is why many will miss it after it concludes its final season this fall. Over the course of four seasons, the critically acclaimed series has turned itself into must-see TV for its bold innovation and sharp comedy, but the show's surprise guest appearances every now and then have also become a fan-favorite trend.
Though some episodes of "Atlanta" have faked viewers out with teases of appearances from folks like D'Angelo and Tupac (who, obviously, don't show) and even made big moments out of its signature characters like Donald Glover's Teddy Perkins, the actual stars who have been seen in the series are always a real treat. Even those who were originally slated to guest-star on "Atlanta" have been a surprise for viewers.
According to Glover, Jaden Smith was previously set to appear in an episode of "Atlanta," but his schedule never allowed it. "We never did it because Jaden Smith was busy," he said at SXSW, per Variety. "We were supposed to release it online, just read[ing the script], which we still could do. Stephen [Glover] wrote it. It's really good."
While there's still time for more star-studded appearances in "Atlanta" season four, read ahead to look back on all the celebrities who've made notable cameos so far.
Sinbad
The legendary comedian makes a brief appearance as himself in season four's eighth episode, "The Goof Who Sat by the Door," which examines the fictional story behind the making of Disney's "A Goofy Movie."
Brian McKnight
The R&B icon has a cameo as himself in season four's eighth episode, "The Goof Who Sat by the Door," where he recounts a fictional story of how singer Tevin Campbell famously lent his vocals to Disney's "A Goofy Movie."
Gunna
The "DS4Ever" rapper has a brief cameo as himself in season four's fourth episode, "Light Skinned-ed."
"The Northman" star makes several appearances throughout season three's finale episode, "Tarrare," as Van's (Zazie Beetz) French boyfriend (who also has a thing for eating fried human hands).
[embedded content]
Migos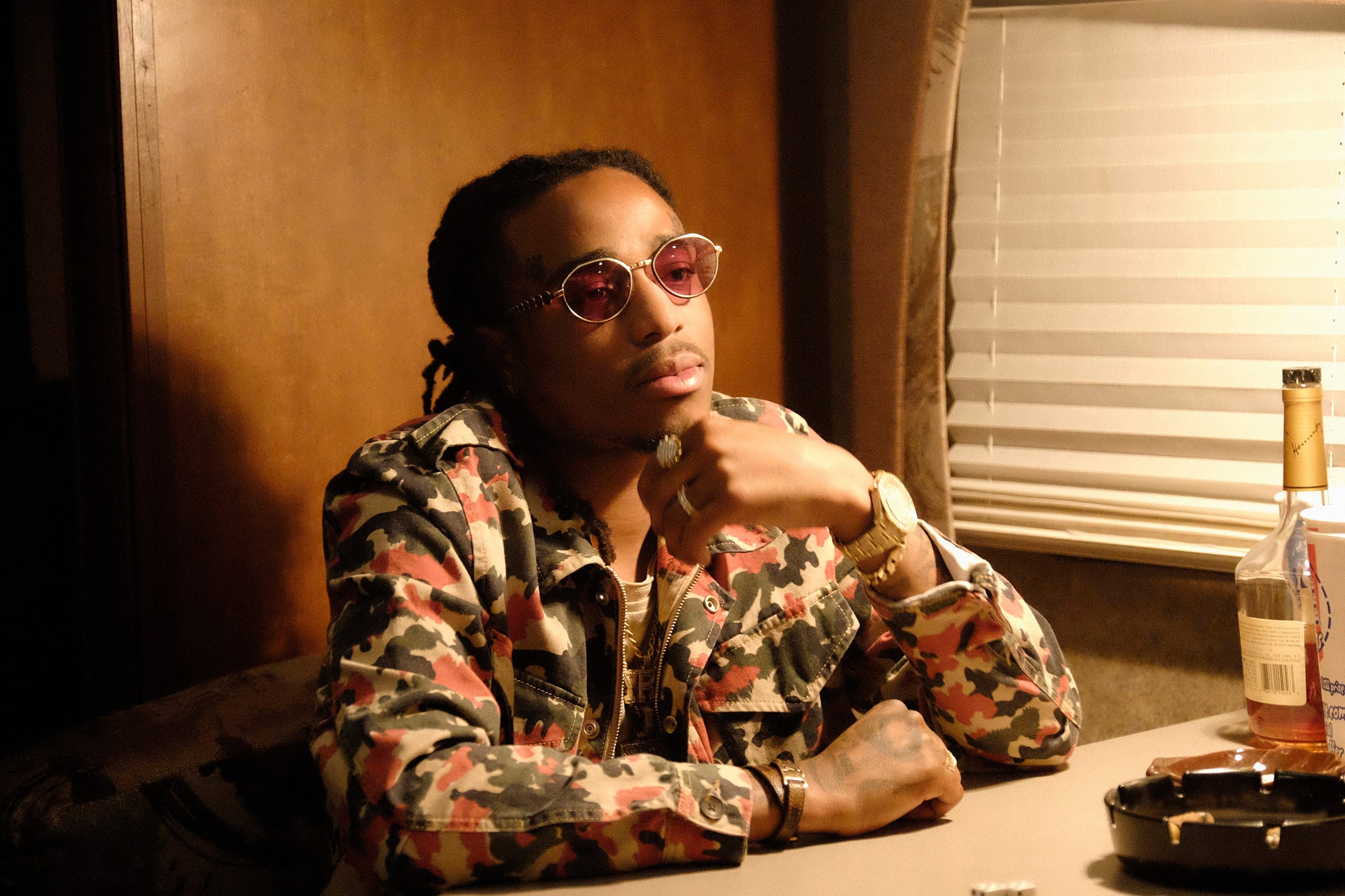 Image Source: FX
In an Atlanta-meets-"Atlanta" moment during episode three of season one, Migos appear as fictionalized versions of themselves who try to make a drug deal with Paper Boi (Brian Tyree Henry) and Darius (LaKeith Stanfield).
Katt Williams
Williams arguably has the best guest role in "Atlanta," as he famously won an Emmy for portraying Earn's (Donald Glover) Uncle Willy, aka Alligator Man, in the season two premiere episode of the same name. Williams makes another brief appearance in season four's fourth episode, "Light Skinned-ed," which reunites Earn with his parents and aunt.
Chet Hanks
In season three episode seven, titled "Trini 2 De Bone," Chet Hanks — infamously known for showing off his Jamaican accent — makes a hilarious appearance in a funeral scene as Curtis, a "Trinidadian" nanny.
Michael Vick
In one of the funnier moments from Earn's early days in "Atlanta," the show's protagonist faces off against former NFL quarterback Michael Vick in a parking-lot race at a club (which he, obviously, loses terribly).
[embedded content]