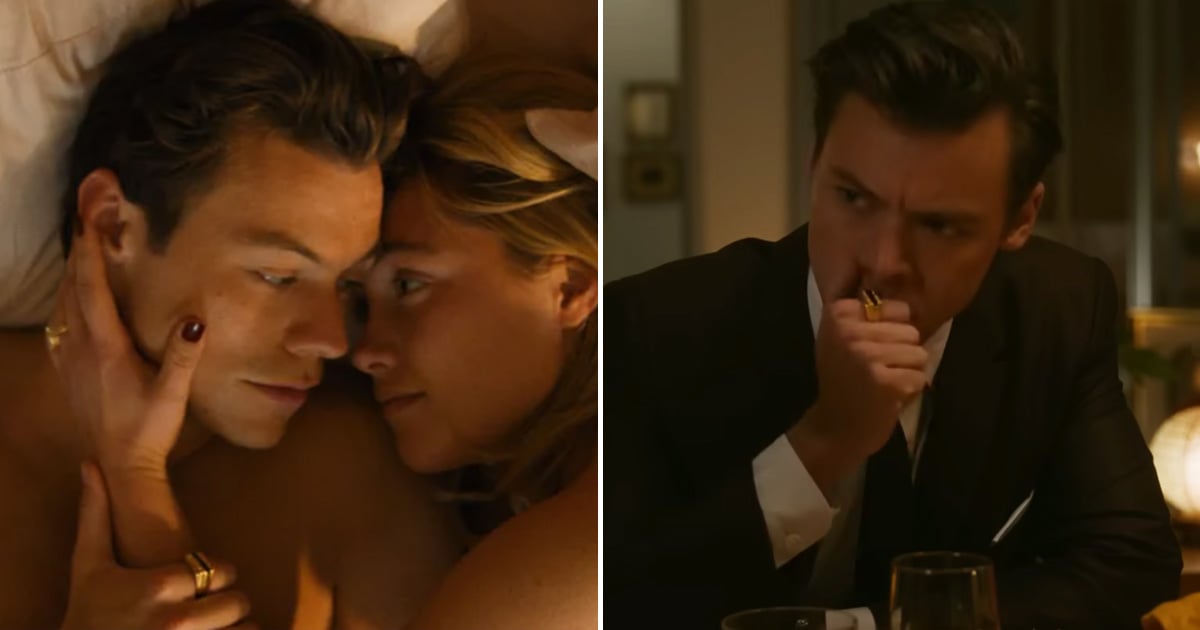 As POPSUGAR editors, we independently select and write about stuff we love and think you'll like too. If you buy a product we have recommended, we may receive affiliate commission, which in turn supports our work.
Harry Styles's chunky-ring obsession has made it onto the big screen. Since the Sept. 23 premiere of "Don't Worry Darling," fans on social media have been commenting nonstop on everything from Styles's awkwardly long dance scene to his questionable accent and the irresistibly charming hair curl on his forehead that deserves a credit as his second costar. In addition to admiring all of Styles's perfectly tailored suits, we couldn't keep our eyes off of the chunky ring on the "As It Was" singer's hands as he made Jack Chambers come to life on screen.
Styles's Misho Bauhaus Model 4 Enamel Ring, handcrafted with 22-karat-gold-plated bronze, is available in sizes XS to L and comes in 13 colors. From lime green to lipstick pink, lavender love, peach perfection, and deep sea blue, there's pretty much a ring to match every outfit in Styles's colorful wardrobe. The cool mint accent color gives us "Falling" by the Beachwood Café, but if you're more of a "Harry's House" fan, the sunshine-yellow ring might be a better match.
While subtle and seemingly irrelevant to the plot, Styles's ring, which he wears on his right pointer finger, is similar to the one worn by Frank (Chris Pine), the founder of the Victory Project, throughout the film. Where Frank's ring might signify his power and the dark secret he's holding onto, Jack's ring could be a comparable nod to the fact that he knows more about the Victory Project than he lets on. As Alice interrogates her friends and neighbors at the dinner party, both rings are clearly visible, making it all the more likely that the beauty and costume department had every detail — down to the cast's jewelry and manicures — in mind when laying clues for that twist ending.
Take a close-up look at Styles's ring, and shop the stunning piece of statement jewelry for yourself, ahead.