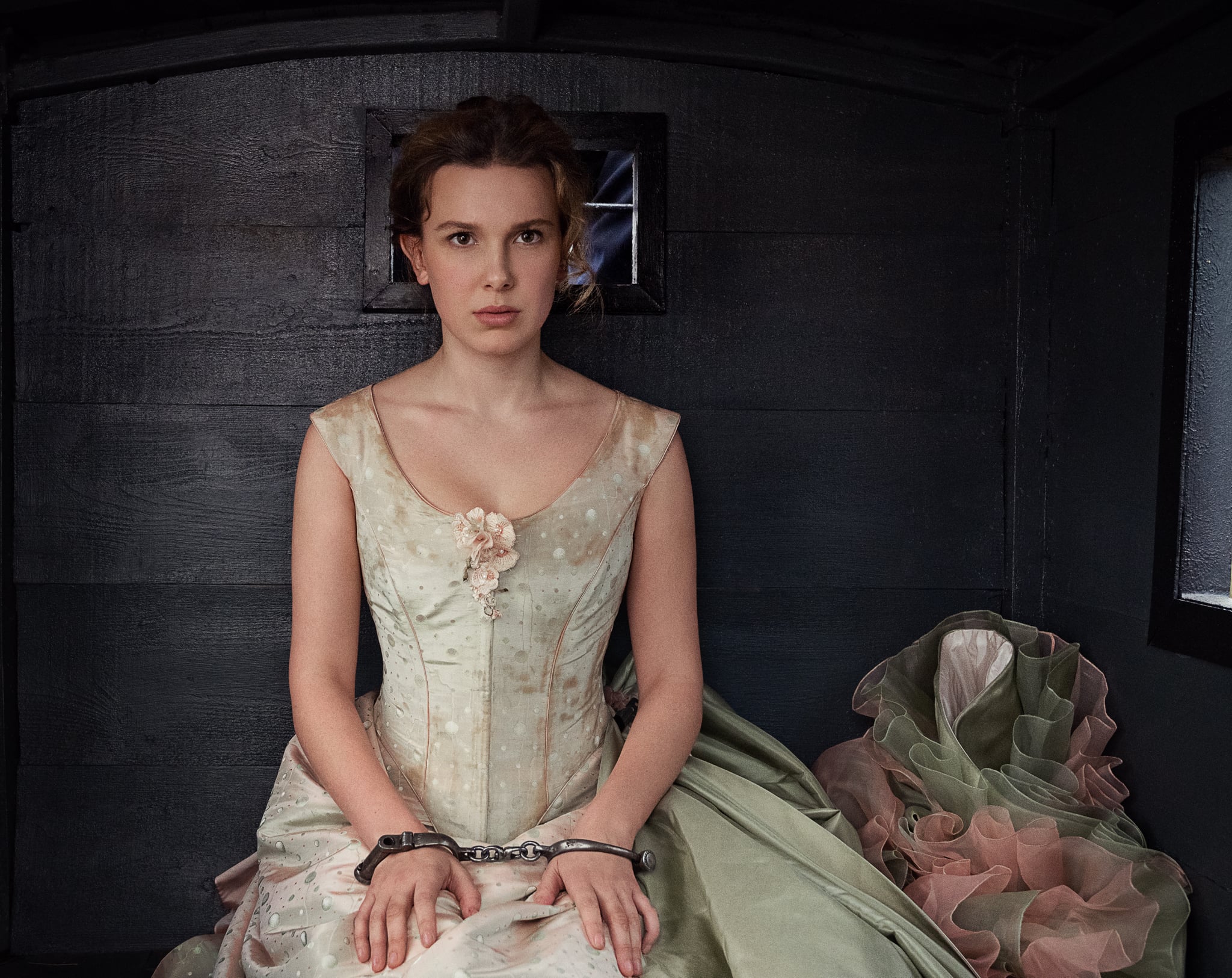 Image Source: Alex Bailey/Netflix
Netflix's "Enola Holmes," which officially dropped in September 2020, delivered a fun, family-friendly adventure centered on the keen, young detective Enola Holmes (Millie Bobby Brown), and now, the movie is getting a sequel! On Sept. 24, Netflix released the first official trailer for the sequel, and it appears Enola is finally becoming a private detective in her own right, outside of her big brother Sherlock Holmes's (Henry Cavill) shadow.
In the trailer, Enola is tasked with finding a young woman's missing sister. But it doesn't take long for Sherlock to realize his little sister's case is connected to his own, which leads to the siblings reluctantly teaming up. "Seems our cases are connected," Sherlock muses.
The first film in the series was based on author Nancy Springer's book collection The Enola Holmes Mysteries, specifically the 2006 debut tome, "The Case of the Missing Marquess." Both the movie and the novel follow Enola's exploits as she investigates the disappearance of her mother, Eudoria, while helping a runaway nobleman named Viscount Tewkesbury escape looming perils. The end of the film adaptation certainly left room for the sequel, with Enola just at the start of her true journey.
There are five other works in Springer's Enola-centric repertoire, so there's plenty of material to pull from for the next installment. It seems "Enola Holmes 2" will be based on the second book in the series, "The Case of the Left-Handed Lady." The novel details Enola's quest to find a missing young woman named Lady Cecily while evading Sherlock. Based on the trailer, the upcoming film is set to expand upon this mystery, with Holmes simultaneously fighting to be taken seriously as a detective in her own right, independent from her brother.
Brown produced the first film and its sequel and told Entertainment Weekly on Aug. 18 that working on the films has been "the most important moment in my career so far because it's something that I developed."
"It's rewarding," the actor told the outlet. "Obviously, it can be tiring, and when you look back on it, you're like, 'Gosh, I can't believe I didn't fall asleep.' But there were so many things that I got to be a part of, and I was really grateful for that. My age and gender has never defined [my job], so everyone on set really respected me and heard me. It was such a nice environment to be able to experience."
Here's everything we know so far about the second "Enola Holmes" movie — including the cast and plot — and some first-look photos ahead of its November release.
"Enola Holmes 2" Trailer
"Enola Holmes 2" Cast
Brown is back as the titular Enola, with Cavill returning as her big brother, Sherlock Holmes, Louis Partridge as Tewkesbury, and Helena Bonham Carter as Eudoria Holmes. David Thewlis, Susan Wokoma, Adeel Akhtar, and Sharon Duncan-Brewster round out the cast.
"Enola Holmes 2" Plot
Following in her iconic brother's footsteps, Enola has embraced her role as a detective for hire. In this second film, she'll take on the search for a missing girl, unwittingly wrapping herself into a larger conspiracy.
"We set the film in the hustle and bustle of London, which is something that we didn't really get to see as much in the first one," Brown told Entertainment Weekly of "Enola Holmes 2." "We got to really see what this young girl is doing in this crazy city that surrounds her night and day, and we get to explore these places in great detail."
"Enola Holmes 2" Release Date
"Enola Holmes 2" will begin streaming on Netflix on Nov. 4.
"Enola Holmes 2" Photos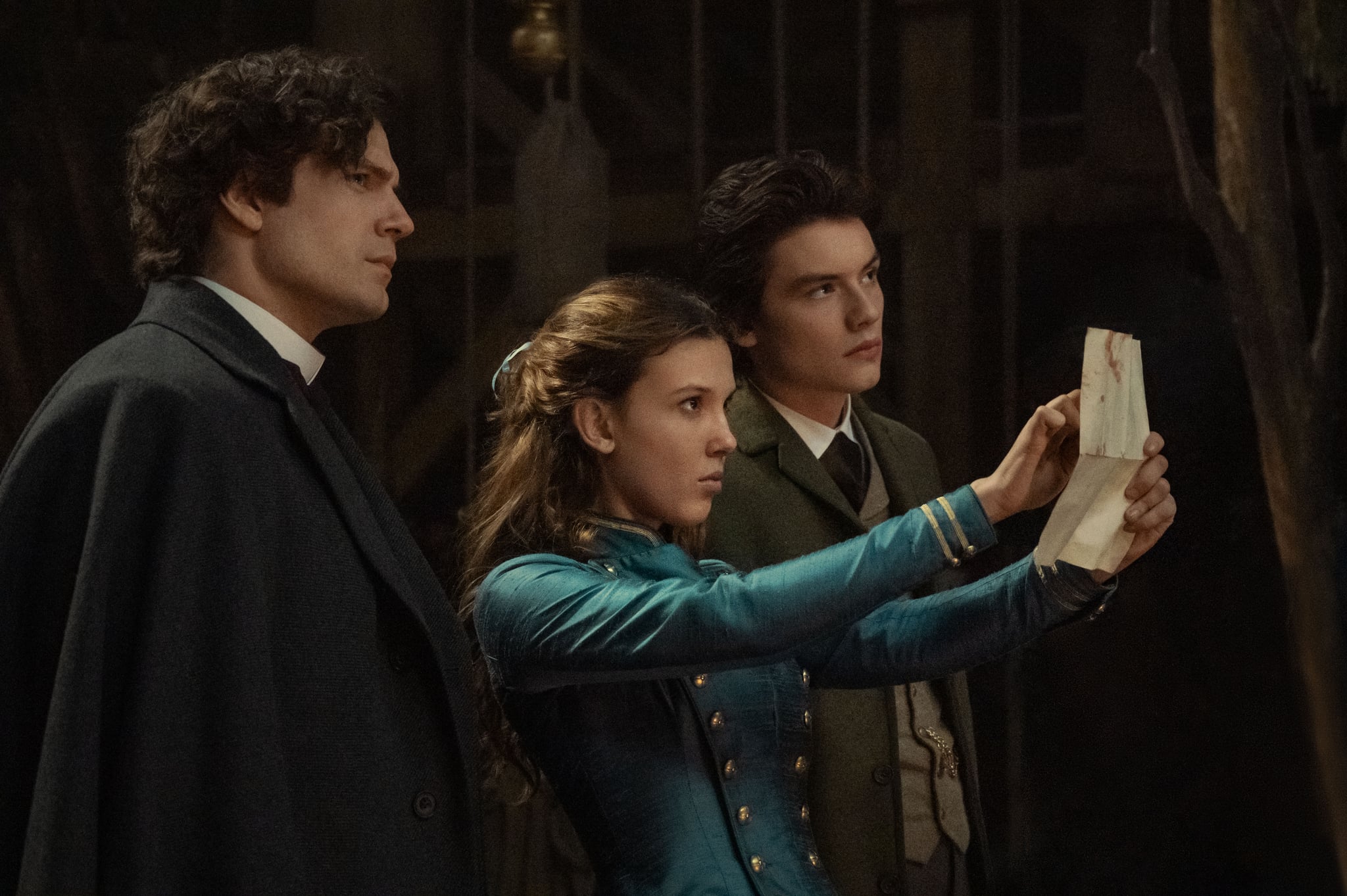 Image Source: Alex Bailey/Netflix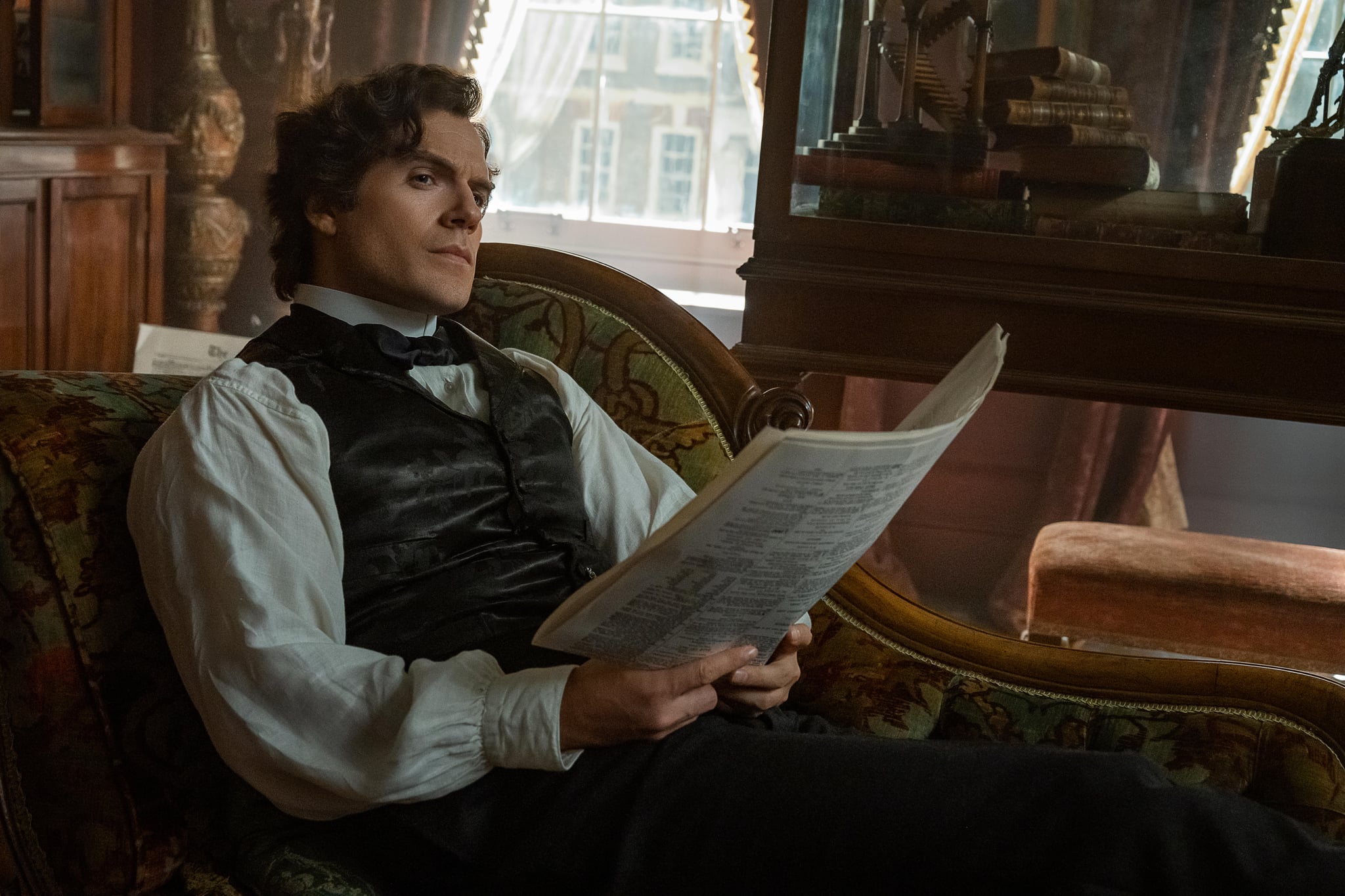 Image Source: Alex Bailey/Netflix

Image Source: Alex Bailey/Netflix
Image Source: Alex Bailey/Netflix