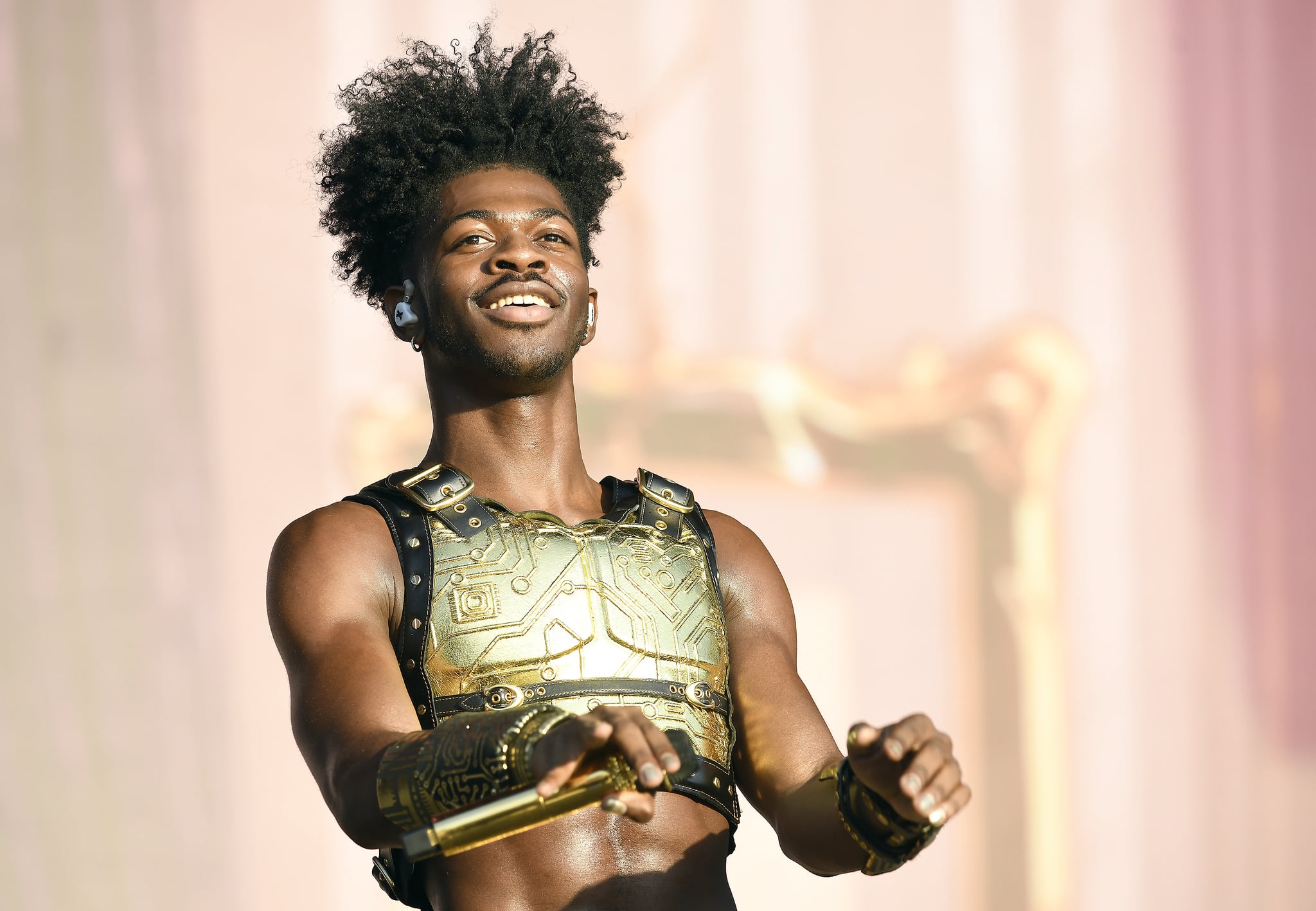 Lil Nas X is currently on the road, shutting down shows on his "Long Live Montero" world tour. Between traveling to new cities every other night and working on his next album, the "Industry Baby" artist recently found time to promote his partnership with M&M's, as the two unveiled the latest phase of their collaboration last month with their new limited-edition M&M'S packs.
"Definitely a big growing period for me, moving around so much every night."
"I'm genuinely excited to work with such an iconic brand, such as M&M's, and to be doing this with an inspired connection through music," Lil Nas X tells POPSUGAR. "It's very powerful. The part I'm most excited about is that these limited edition packs are inspired by my 'Long Live Montero' tour. I think it's really cool."
Speaking of his tour, which marks his first stint of live solo shows, Lil Nas X says, "It's been the best time of my life." "Definitely a big growing period for me, moving around so much every night," he adds. "It's been so dope. Leaving a concert and seeing people waiting for you, I'm like, 'Are you guys waiting for me?'"
If you've been keeping up with headlines, Lil Nas X's "Long Live Montero" tour has been filled with memorable moments. Just last week, he brought out Saucy Santana during one of his Los Angeles tour stops to perform their yet-to-be-released collaboration, "Down Souf Hoes," and then posed for a backstage photo with Will Ferrell. Most notably, on Sept. 29, Lil Nas X paused one of his Atlanta shows for a bathroom emergency, which he disclosed to the audience and later his Twitter followers. "lmao people really thought i was joking," he tweeted. "i was literally back there dropping demons into that toilet." But according to the Grammy-winning star, that's not his wildest tour story.
"I think I have a couple of them," Lil Nas X says. "Literally, three nights ago, I was nauseous and I took something to try and calm the nausea and I threw up — I vomited. It was really gross, it sucked so much, and then I had to go and perform like five minutes later so I didn't let people down. There's another bodily story I have but I don't want to share that one."
While Lil Nas X is making plenty of tour memories on his own, he did reveal the artist he'd love to hit the road with next: "Doja [Cat] — I feel like that'd be super dope."
As far as what's next for Lil Nas X — besides new music, of course — he teased a small detail about his upcoming Halloween costume that just might top his previous ones — including his Nicki Minaj, Lord Voldemort, and "Ned's Declassified School Survival Guide" costumes. "This costume this year is very niche," he shares. "The people that love it are going to love it."