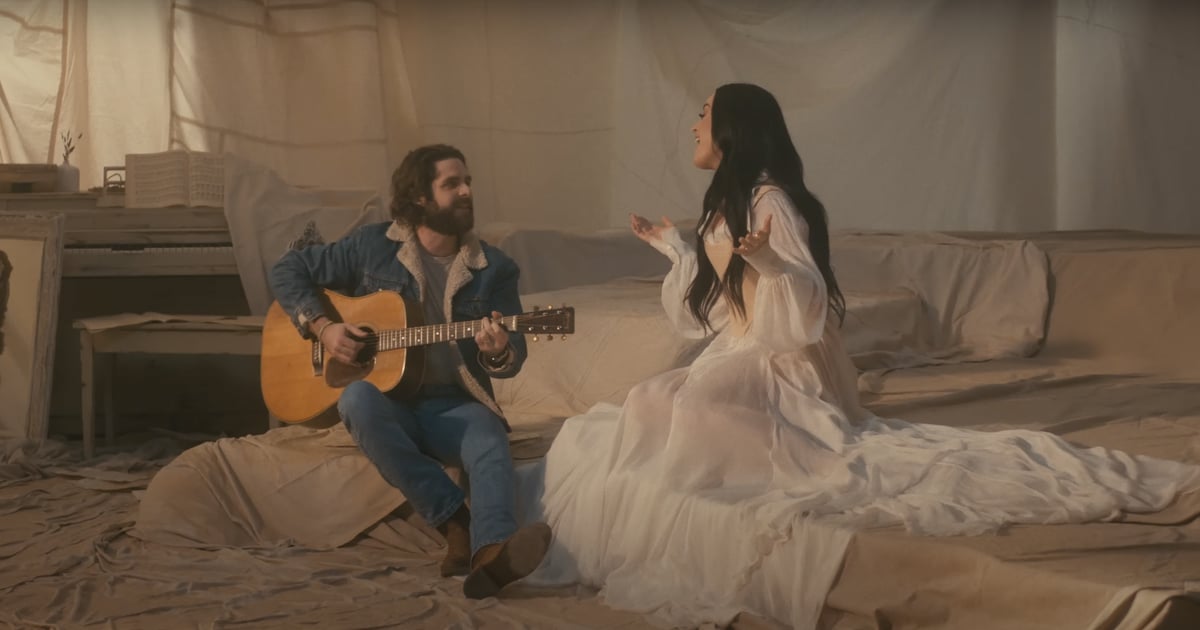 Katy Perry and Thomas Rhett finally unveiled the music video for their "Where We Started" duet, and it's downright angelic. Following the song's worldwide debut on the May 22 "American Idol" finale, the two have now released the official visual, featuring plenty of moody blue lighting, breezy fabric walls, and hazy silhouettes. In the video, the two depict a couple looking back on a relationship, trying their best to remember how far they've come amidst moments of hardship.
"Working with Katy has been a really collaborative process," Rhett shared in a statement to "Good Morning America" on Oct. 18. "From tracking the song in the studio, to performing it on 'American Idol,' to this video — her input has made this whole experience really special for me."
The duet, which serves as the title track for Rhett's sixth studio album, stays true to its country roots while still incorporating Perry's modern pop sound. "I loved being able to create a dreamy world for 'Where We Started,' going back to the Nashville singer-songwriter roots of where I started," she said in a statement of her own to "GMA." This collaboration, with lyrics chock-full of nostalgia, is truly a testament to where Perry herself started as an artist and a writer. Alongside Rhett, she reveals a side of herself that you may not have seen before, creating a bittersweet and sentimental energy you'll want to see for yourself.