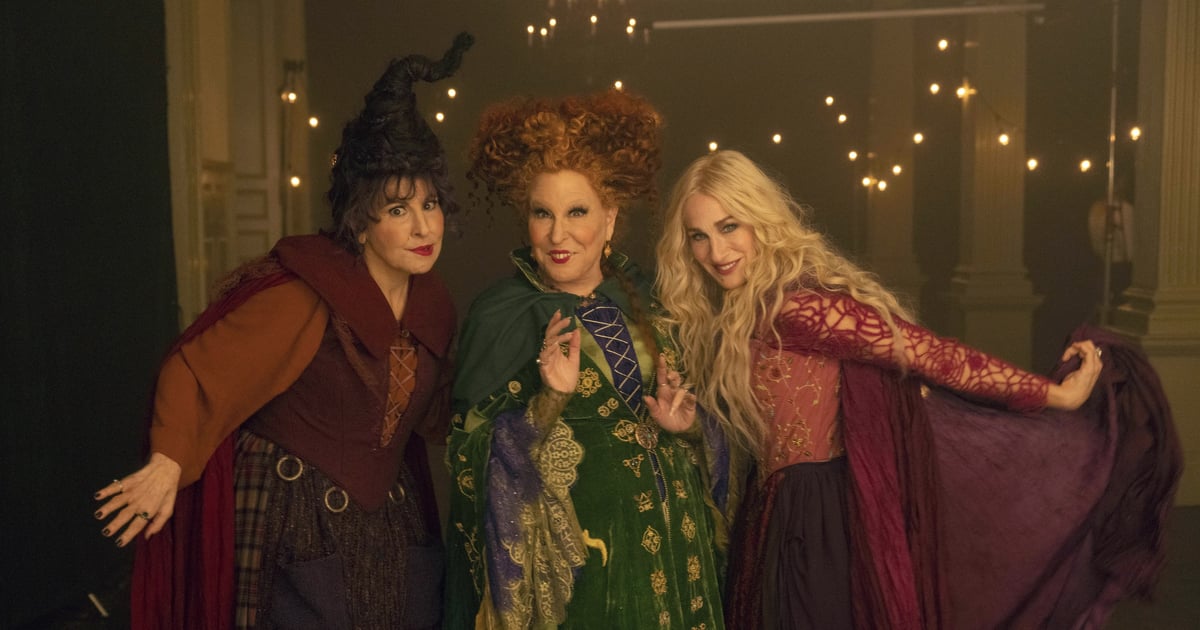 "Hocus Pocus 2" is quite a bit different from the original. Not only does it feature a new group of teens who conjure up the Sanderson sisters, but it was also filmed in a totally new location.
The 1993 film takes place in the iconic town of Salem, MA, and while the sequel is still set there, it was actually filmed in Rhode Island. Per RI Monthly, filming happened between October 2021 and January 2022, mostly in Providence, Lincoln, and Newport. (Though all are around a two to three hour drive from Salem.)
Among the Rhode Island locations used in the film is Providence's Atwells Avenue, with Elite Daily reporting that a corner bakery, an Italian eatery called Roma Ristorante, and a market were all utilized. The nearby Carpenter Cemetery, Newman Congregational Church, and private Catholic high school La Salle Academy were also used in various shots, per WPRI 12. Brown University functioned as the exterior of the Salem high school, while La Salle Academy was used for indoor shots, according Providence Journal.
The outlet also revealed that Providence's castle-like Cranston Street Armory was used for indoor flying scenes and played host to the Forbidden Woods. Meanwhile, Lincoln's Chase Farm was used as the location for a replica of old-world Salem. Also, Newport's Washington Square was turned into the set of a fall festival taking place in modern-day Salem onscreen, while North Kingston's Quonset Business Park hosted the sound stage and set of the Magic Shop.
While the film was being made, a handful of locals shared glimpses of production. Rhode Island Governor Daniel J. McKee also released a statement about filming, saying, "On behalf of Rhode Island, I am proud and honored that again our beautiful state, with its unique scenery, landscapes and local talent, will be the backdrop for a major motion picture. Film and TV productions such as 'Hocus Pocus 2′ have positive impacts on our businesses and move our economy in the right direction."
Ahead, check out some glimpses of the "Hocus Pocus 2" set for an insider's look at the spooky production.