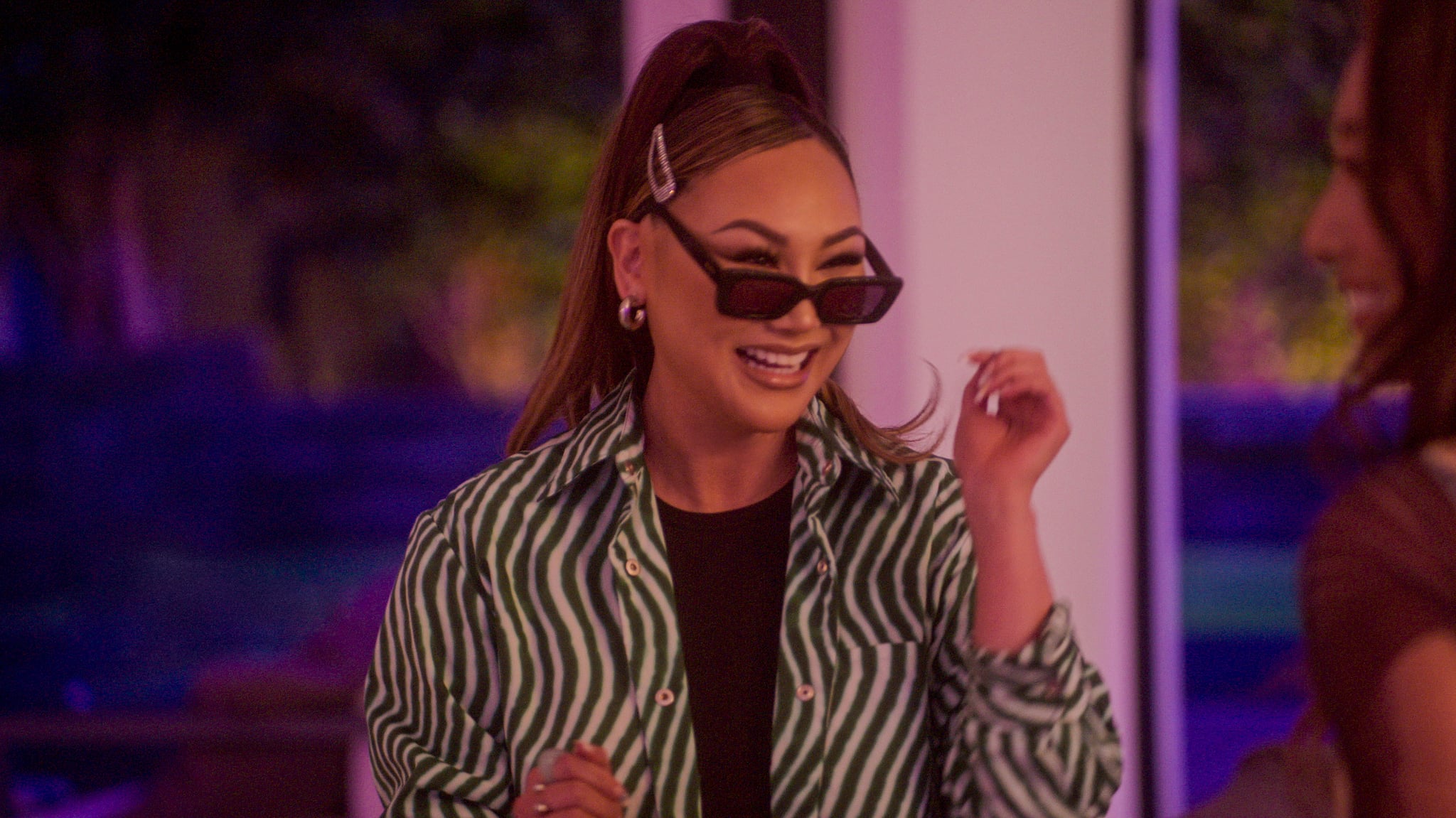 Image Source: Netflix
"Bling Empire" is branching out. Ahead of the reality show's third season, Netflix announced a new spinoff set in New York City and led by Dorothy Wang. A first look released on Oct. 4 shows the reality star and real-estate heiress settling into the city, dating, and navigating a new social scene. "New York City, I'm here," Wang warns in the first trailer.
Much like its predecessor, "Bling Empire: New York" follows a group of sophisticated (and, yes, very wealthy) friends and frenemies, all of whom are Asian American. Wang — who previously appeared on season two of "Bling Empire" and "Rich Kids of Beverly Hills" before that — teased the spinoff in an interview with POPSUGAR in May. "I am living in New York and hanging out with a new fabulous crew and having the best time," she said, adding, "Maybe there'll be another empire."
The trailer offers a lighthearted look at what's to come, including Wang's taxicab confusion, but it also introduces a new cast.
"Bling Empire: New York" is coming soon, but Netflix hasn't yet shared a release date. In the meantime, watch the trailer and read up on the cast ahead.
"Bling Empire: New York" Trailer
[embedded content]
"Bling Empire: New York" Cast
The series is centered around Dorothy Wang, daughter of real-estate billionaire Roger Wang. She previously starred in "Rich Kids of Beverly Hills" for four seasons from 2014 to 2016 and later joined "Bling Empire" in its second season, which aired earlier this year. Wang said "Bling Empire" differed from "Rich Kids" in that she didn't have any longstanding relationships with the cast. "It's me navigating through an existing friend group," she previously told POPSUGAR.
Wang's friend group in "Bling Empire: New York" seems to consist of influencer Tina Leung, jewelry designer Lynn Ban, and fashion editor Blake Abbie.
The trailer also introduces viewers to businessman Stephen Hung and his wife, Deborah Hung, who are described as "master networkers." Richard Chang, who works for Hudson Medical + Wellness, will also play a role in the series. "I have dated half of the population in New York City," he says in the trailer.