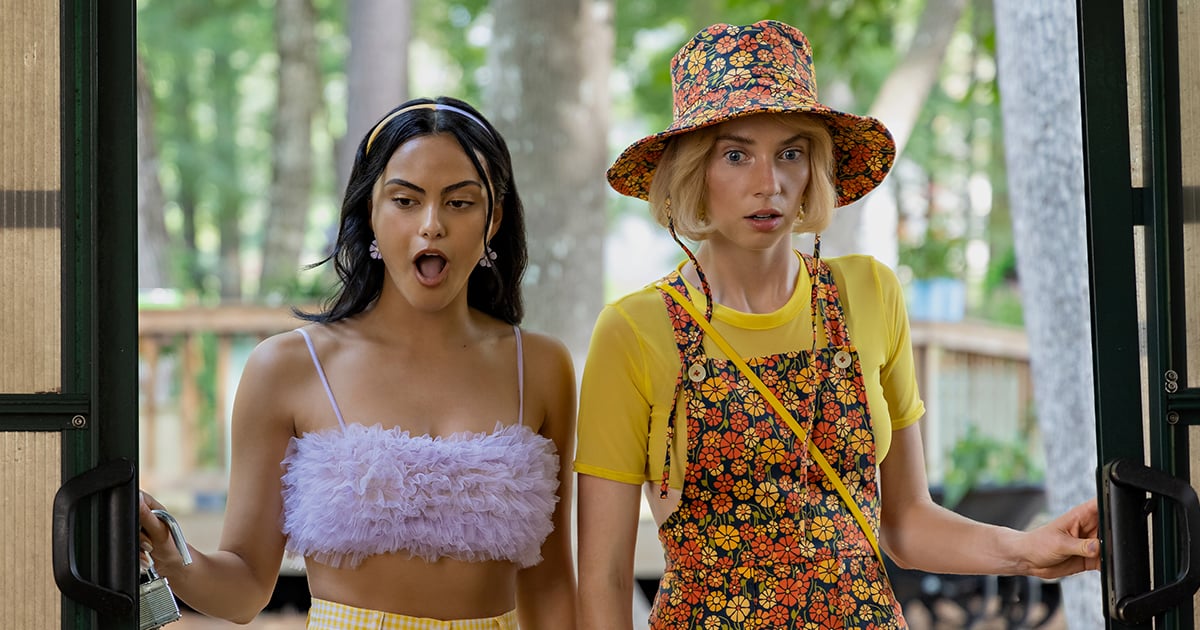 As POPSUGAR editors, we independently select and write about stuff we love and think you'll like too. If you buy a product we have recommended, we may receive affiliate commission, which in turn supports our work.
Netflix's "Do Revenge" — starring Camila Mendes as Drea Torres and Maya Hawke as Eleanor Levetan — has all the makings of a classic teen revenge movie, but it's somehow even better. The dark comedy, the poppy vengeance, and even the redeemable mean girls are revamped with a modern twist, and the costumes follow suit.
"It was finding that balance of making a look feel like 2022 while referencing or being influenced by that '90s era."
Ideated by costume designer Alana Morshead, the "Do Revenge" outfits pay homage to popular films of the '90s and early 2000s, like "Romy and Michele's High School Reunion," "Clueless," and "10 Things I Hate About You." They also feel true to the style of high schoolers and teenagers today. "I loved that it was a new and fresh take on these teen movies but still felt really reminiscent to the ones that we loved in the '90s," Morshead tells POPSUGAR. "What's so great about fashion is that you can wear anything and make it your own. It was finding that balance of making a look feel like 2022 while referencing or being influenced by that '90s era — not copying exactly what we saw 20 years ago."
For the queen bee, Drea, Morshead had several images on her Pinterest board: scenes of Courtney Shayne (Rose McGowan) in "Jawbreaker" and the iconic supermodels in George Michael's "Freedom! '90" music video, like Linda Evangelista, Naomi Campbell, Christy Turlington, and Cindy Crawford. With input from Mendes, who Morshead says "would actually be a pretty amazing fashion designer, if she ever wanted to do it," Drea's style mimics the ultimate '90 runway supermodel. As for Eleanor, though Drea did give her a makeover, Morshead wanted to give her her own sense of style. Referencing Twiggy and a young Goldie Hawn, Eleanor's fashion veers more mod, featuring playful prints and warmer colors.
Morshead put herself in the shoes of the wealthy students at Rosehill Country Day, who may own designer pieces but are also the trendsetters of their class. Scouring Instagram for one-of-a-kind designs and searching for thrifty finds all over the internet, the costume designer says it was important to her to highlight small businesses and make outfits attainable for viewers. "When the movie came out, I wanted people to look [the designers] up and discover new brands." She ended up featuring 10 to 15 small fashion companies in the movie, including Stickybaby, Chungawawa, and The Mighty Company.
Ahead, learn more style notes and tips from Morshead herself on how to dress like the "Do Revenge" characters, and shop similar and exact items from the film.