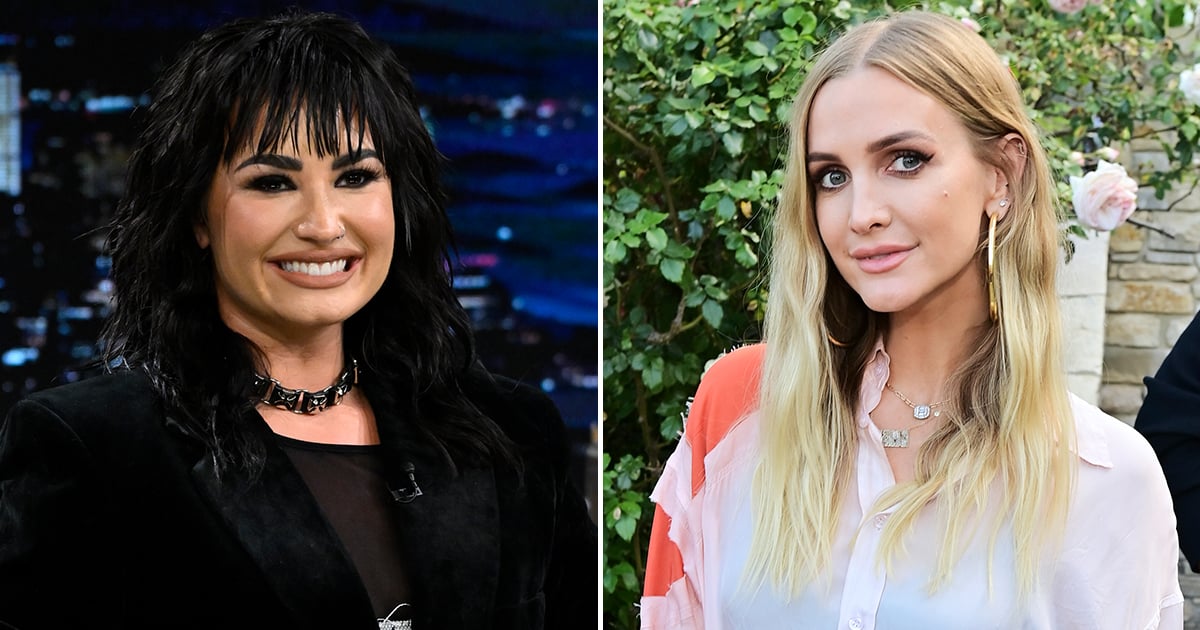 Demi Lovato was recently joined by an unexpected guest on her "Holy Fvck" tour. In a rare appearance, Ashlee Simpson returned to the stage at Lovato's concert in Los Angeles on Sept. 28. While performing "La La Land" from their debut album, Lovato suddenly paused the song, shouting, "Please give it up for Ashlee Simpson!" As Simpson ran onto the stage, the music then quickly transitioned into the actor-singer's "La La," a fan-favorite single of the early aughts.
Simpson, who's hardly performed since her "Saturday Night Live" lip-sync controversy back in 2004, sang the first line of the chorus, before Lovato joined her for the rest of the song. Prior to the concert, the "Pieces of Me" singer had tweeted, "LA! I've got a surprise for you tonight! 🙃🤔❤️" Lovato has long been a fan of the nostalgic singer's music — they even belted a cover of Simpson's "La La" on tour in August, which Simpson actually shared on her Instagram afterward. "Love this performance @ddlovato! Can't wait to see you on tour!" she wrote at the time, though fans couldn't have predicted just how serious she was.
Earlier this month, Lovato sadly announced the "Holy Fvck" tour would be her last. In an Instagram Story, the "29" singer said she was "so f*cking sick" she couldn't get out of bed and "[couldn't] do this anymore." The 31-show tour, which includes stops in Canada, Brazil, and the US, is set to end Nov. 6.
Ahead, watch Simpson and Lovato singing their hearts out to an iconic hit.